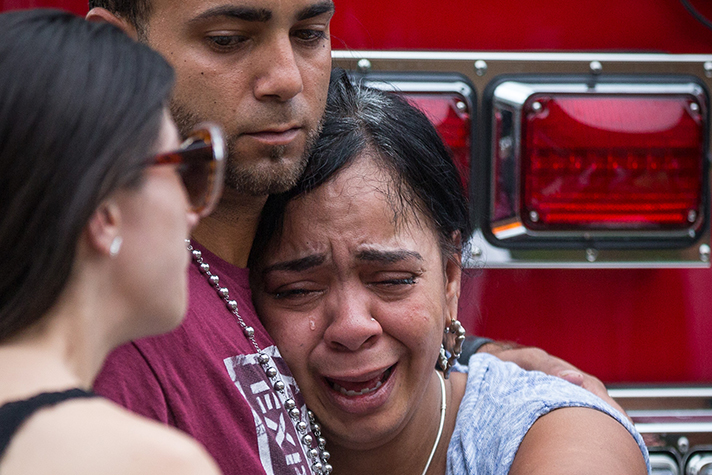 The Lord is near to the brokenhearted and saves the crushed in spirit. —Psalm 34:18
The Billy Graham Evangelistic Association is joining with people around the world in praying for those affected by the worst mass shooting in the history of the United States.
Monday, crisis-trained chaplains with the Billy Graham Rapid Response Team deployed to Orlando, Florida, after a gunman killed 49 people and injured more than 50 others in Sunday's early morning shooting at a nightclub.
"My prayers are with the many victims and family members who lost loved ones in the senseless shooting—now being called an act of terrorism—at a gay nightclub in Orlando early this morning," BGEA President Franklin Graham said Sunday. "Life is precious, and we only have one chance to live our lives here on this earth."
According to police reports, a gunman opened fire in the crowded nightclub before dying hours later in a gunfight with SWAT team members. People around the world are holding vigils and creating makeshift memorials for the victims and their families.
Rapid Response Team (RRT) chaplains will come alongside local churches to offer emotional and spiritual care to those affected by the attack.
"We grieve for the victims, for the families who lost loved ones, and for the survivors who will carry physical and emotional scars for the rest of their lives following this horrific attack," said RRT International Director Jack Munday. "People felt safe, and now that security is shattered. We'll be there to offer hope and comfort as the community adjusts to a new normal."
In the past nine months, RRT chaplains have deployed five times in response to shootings or terror attacks, both domestic and abroad. Their most recent attack-related deployment was to Brussels, Belgium, a city that suffered deadly terrorist attacks in March.
Thank you for joining in prayer.
Tragedies like this leave many searching for peace. Find peace with God.