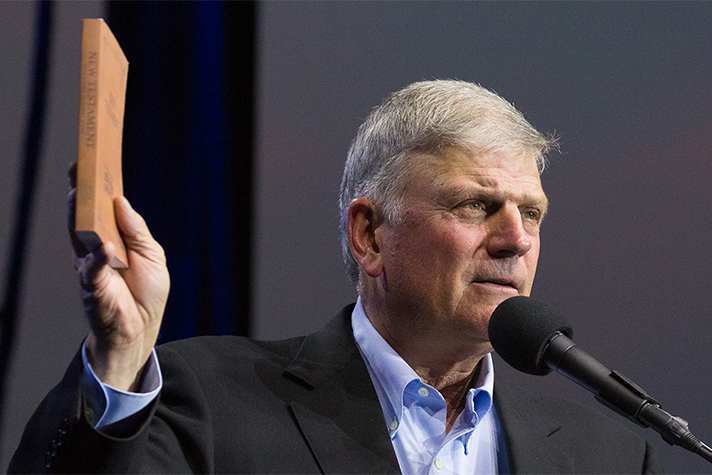 It was an unusual evening in Portland, Oregon.
For one, it wasn't raining. And more than 12,000 gathered in a liberally-minded state to hear Franklin Graham on the third stop of his Decision America Pacific Northwest Tour.
Footballs soared through the air and little girls twirled around on picnic blankets, one with a slice of pizza in hand as the crowd continued to pour in Sunday.
In the second row, Walt and Joyce Thayre sat in lawn chairs, ready to fellowship with other believers.
"We were anxious, hoping to get up this close," said 84-year-old Walt, who added they'd arrived at the fairgrounds over four hours before the event was to begin.
"This is about others coming to the Lord and me getting closer to Him," 79-year-old Joyce said. "And him getting closer to Him," as she nodded toward her husband and grinned.
Married almost 56 years, the couple saw Billy Graham a few times when he was in Portland, and even went down front to rededicate their lives to Christ.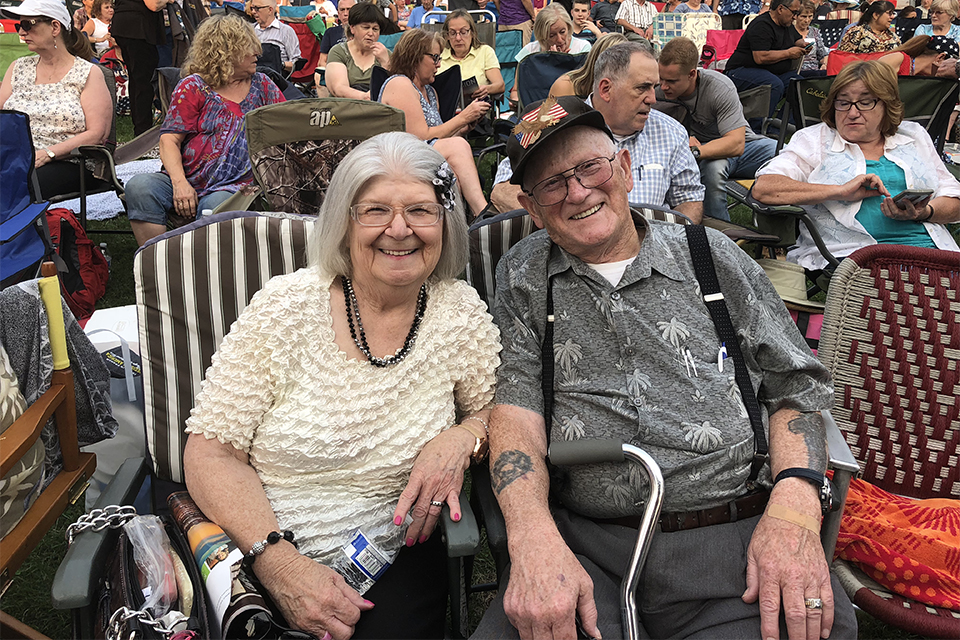 Now they were ready to see what his son would share with a nation that's quickly gone downhill.
"We're a divided country," Franklin Graham said within minutes of taking the stage. "Only God can fix this nation."
After asking the audience of thousands to stand and pray aloud for our country and government, he read about the evil-filled city of Sodom from Luke 17:28-32.
Comparing Sodom to America, Franklin asked, "Have we become arrogant … overfed … unconcerned?
"God saw Sodom, and He sees you."
At the far right corner of the audience, Louis Block felt the same way about the condition our country is in.
"I see America going the wrong way and this is an opportunity to come before my Lord and ask Him to help us turn it around," he said while petting his therapy dog, "Mr. Freckles."
"As a combat veteran, I fought for freedom and our Constitution. I see life, liberty and the pursuit of happiness being thrown away in America," said Louis, who noted the issues of Antifa, an anti-fascist group in the Portland area.
While serving overseas, Louis was hit by a bomb and blown up from his waist down. He screamed, "O my God, please help me!"
And He did.
"God allowed me to survive and said, 'Louis, you have a job to do,'" he recalled from his wheelchair.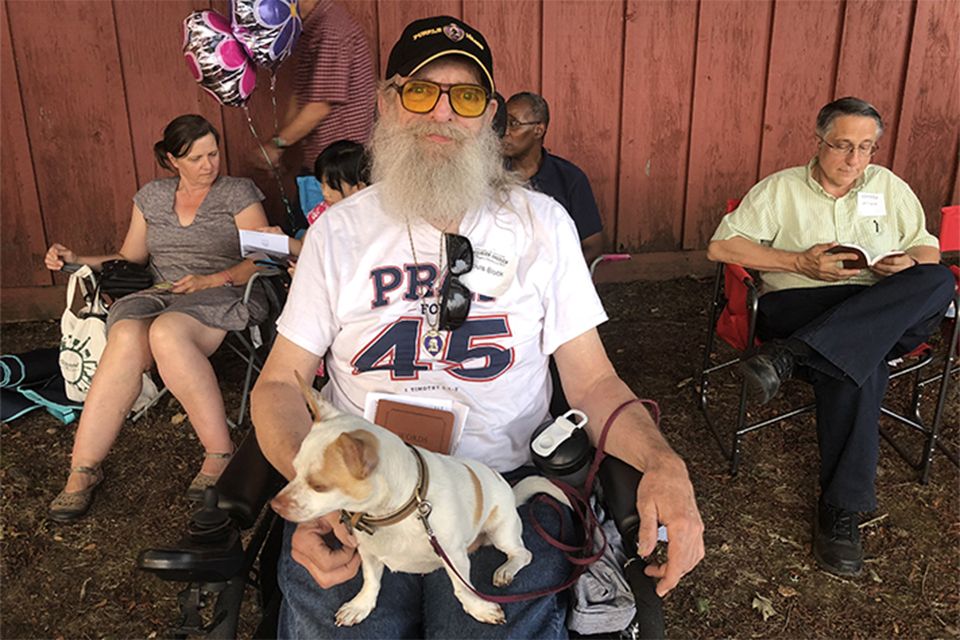 Recognizing he lives in an area where many are far from the Lord, Louis has tried to continually share the Gospel, even encouraging a nearby retirement community to watch the event.
"This," Louis explained as he waved his arm toward the audience. "This is what we need. We need brothers and sisters coming to God Almighty and saying, 'This is enough,'" referring to sin and hatred.
On stage, Franklin Graham addressed those seeking the pleasures of sin, acknowledging all who don't turn to God will be judged by Him one day.
Nevertheless, in the midst of a somber message, Franklin shared Good News: "God will forgive you if you're willing to trust Him tonight."
A train's whistle blew as it raced across the tracks along the perimeter of the fairgrounds, seemingly signaling the importance of the moment.
"I'm not afraid of what's going to happen because I know Jesus forgave me of my sins," Franklin said, remarking Christ is a place of safety and refuge.
He continued sharing from the Bible how God provided an escape from evil for a man named Lot and his family. But Lot's wife disobeyed God while fleeing, glancing back at Sodom behind her. As a result, she died.
"It seemed like such a small thing, it was a quick glance, but it represented something much deeper," Franklin said.
>> Listen to Billy Graham messages from his Portland, Oregon, Crusades.
Out in the audience, 28-year-old Korniliy Gladkiy attended the event with his parents and siblings. Russian farmers, they reside near Portland—home to over 40,000 Russian-speaking residents from the former Soviet Union.
The message brought to mind his great-grandfather, who too had a choice on turning back.
As a pastor in Ukraine during World War II, his great-grandfather along with two church deacons were persecuted by local priests.
"They were stripped naked in the snow and forced to chop wood to keep warm," Korniliy explained.
But they had the option of freedom if they kissed a cross from the priests.
One chose to and was released, but Korniliy's great-grandfather and the other deacon stayed behind, not submitting to another's beliefs.
They didn't turn back, no matter the cost.
In the same way, Franklin encouraged the crowd to not give way to the sins of the world, or justify sin by what others are doing.
"To come to Christ you've got to be willing to turn your back on your sins. You've got to turn," he said.