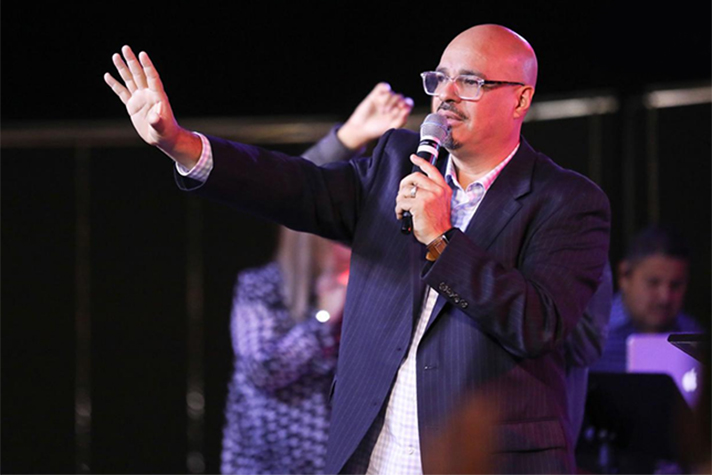 As much as COVID-19 has affected the entire world, it hasn't hit everyone equally. Certain races and ethnicities have been struck especially hard.
Hispanics, Latinos, American Indians, Alaska Natives and Blacks have contracted COVID-19 more than three times the rate of Caucasians, according to the Centers for Disease Control and Prevention (CDC). Hospitalization rates reported for most of these groups are even higher.
>> Share hope with friends and family who speak Spanish: PazConDios.net
These aren't just statistics for some—they're reality. Pastors have seen so much despair in 2020 that many are just in survival mode. Their congregations have struggled with sickness, grief, job loss, financial worries, depression, suicide and more. Not to mention pastors have faced their own difficulties, too.
For a closer look at the challenges of ministering during a pandemic, two pastors from different regions of the U.S. shared the heartbreak and challenges they've personally witnessed in 2020.
'Most Have Lost Their Hope'
Andres Hernandez pastors Casa De Avivamiento in Charlotte, North Carolina, whose members include Latinos, Hispanics, Blacks and Caucasians. He's stayed busy this year building up his brothers and sisters in Christ who are struggling.
In many cases, they've lost businesses because of COVID-19 restrictions. They can't support their families and don't know where to turn.
"Most have lost their hope," explained Hernandez. "They've had to shut their doors."
>> Encouragement for the unemployed
Many Hispanics and Latinos don't have office-type jobs that can be done from home. They work in the service industry, putting them at extra risk for the virus.
2020 has also been rough on newcomers to the U.S., he said.
"They're still trying to figure out how to get stuff done," Hernandez explained. American government, hospitals and lifestyle are different than their countries. "They're adjusting to that and to the pandemic at the same time."
The language barrier and fear of getting sick have made many afraid to seek help. "They're just figuring out how they're going to pay the bills," he said.
>> Billy Graham's answer on how to encourage someone struggling financially
When counseling, the pastor often points them to Psalm 91, which talks about taking refuge in the Lord.
"He's our God and will rescue us," Hernandez tells them. "I know this is hard but we're going to make it through.
He added, "My constant prayer for them is to have hope and know that God is still sitting on the throne. We have to trust in God."
'It's Been Very Hard for Us'
Priscilla Tineo's mostly Hispanic church, Emanuel, in Providence, Rhode Island, has had at least 25 coronavirus cases.
Working from home, Priscilla and her husband, Pastor Tomas Tineo, are caring for about 160 members. Many have large families and several generations often live under one roof.
"A lot work in factories and everybody goes to work together," she noted. "If somebody gets sick, there's no way they can stay home because they need the money to pay the rent, to buy the food."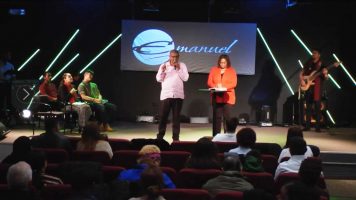 Sometimes entire families in the church get COVID-19.
One woman in her 30s was very sick with the virus and on a ventilator.
"Thank God she made it," said Priscilla, who could communicate with her only by text.
"It's been very hard for us," Priscilla explained. She and Tomas can't visit their members when they or someone they live with has the coronavirus.
Growing up in the Dominican Republic, Priscilla watched her father, a pastor, do ministry. Now, not being able to hug and help those she cares about is extremely difficult.
One visit to an elderly couple earlier this year was bittersweet. The pair were so happy at first, she said, but then broke down in tears after taking communion, which meant so much to them.
"The only place they ever go is to church, and now they can't even go there," Priscilla said, adding they don't have the technology to watch church services online.
>> Share these COVID-19 resources with someone who needs encouragement
The whole church has been faithfully praying for their isolated older members and those who have been sick or out of work. To keep them updated, Priscilla uses WhatsApp, a multi-platform messaging app.
For three months, she faithfully recorded daily messages based on Biblical truth that people could access through the app. She encouraged her members to share these messages with those who don't have the hope of Christ.
It was a small, but actually big way that she and Tomas could help people—at a time when the Gospel needs to be shared more than ever.
"We just tell them that God is sovereign," she said. "He knows what is going on. He's not surprised by it and He's in control.
"Through all these changes, we can still trust God. We can sleep because of His peace and His presence."