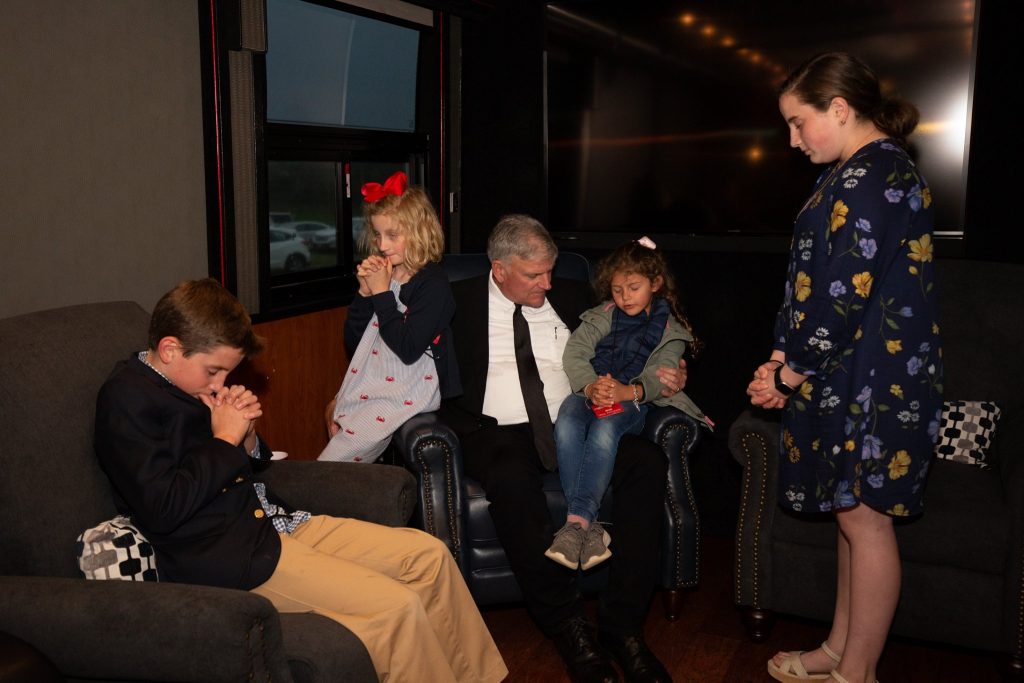 When Franklin Graham first announced in 2015 that he'd be touring the country, stopping in every U.S. capital to pray, some wondered if it was part of a political move.
On the heels of the primary and general elections, Franklin said he wasn't there to tell people who to vote for, but to encourage Christians to show up at the polls and have a voice.
A look backstage then—and as events continue now—reveal an even deeper meaning well beyond capitol steps and state legislatures: Decision America has largely been driven by a desire to stand for and instill Biblical values in the next generation.
Franklin's children and grandchildren have joined him on the Decision America tours, witnessing the power of the Gospel to change and restore hearts no matter what's happening in the world.
"I look at my grandchildren. They're not going to have the same country that I grew up in," Franklin said at a Decision America stop in 2016. "That's why I'm doing this tour.
"… My father, when he went to school, they still had the Ten Commandments on the wall. The teachers still led the Lord's Prayer with the entire class. They still said the Pledge of Allegiance," he added.
"Now, this is gone."
From freezing temps in Iowa to sunny 100-degree weather in cities like Santa Fe, Franklin faced crowd after crowd, thousands at a time, with this and a passion for sharing the Gospel as his motivation.
Today, he's still at it—now focusing on smaller cities one region at a time, but with the same message.
"I want to warn Christians about a threat we face today—the sweeping impact godless secularism is having on our nation, on our children and on our grandchildren," he said ahead of the Decision America Northeast Tour, which started Sunday in Portland, Maine.
"We must be diligent about controlling what goes into their minds and hearts, and we must invest in—and pray for—the next generation."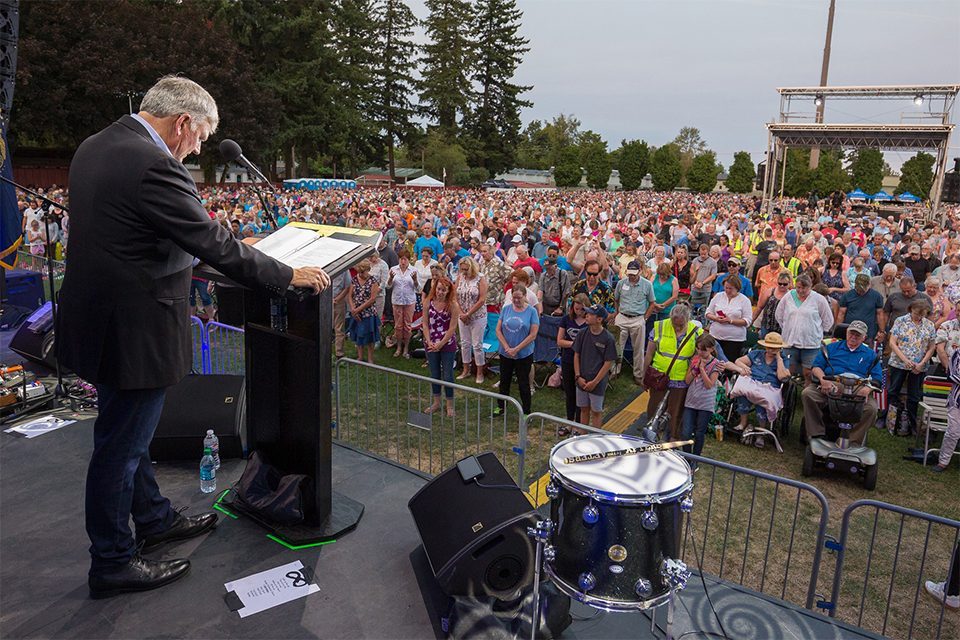 What Will You Do?
In addition to the 2016 capital stops, Decision America Tour events have been held in Tennessee (2017), Texas (2017), California (2018), the Pacific Northwest (2018) and now the Northeast (2019). Earlier this year, BGEA also ventured outside the States with the Graham Tour, hitting almost every major city in Australia to fight against growing secularism.
Turn on the news any day, and it's evident there's evil in the world. More are moving away from God. But Franklin firmly believes God will intervene as Christians urgently speak up.
"We can't stick our heads in the sand and pretend these forces of evil are dormant," Franklin recently warned.
"I cannot and will not stand idly by," he continued. "By God's grace and with God's help, I will 'fight the good fight.'"
The Decision America Tour is one way Franklin Graham is taking a stand for the next generation and for God's truth.