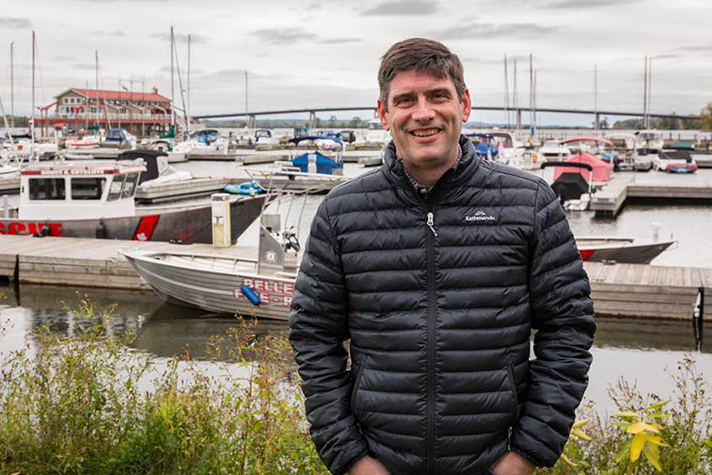 Excitement has been building for the Quinte Celebration of Hope with Will Graham in Belleville, Ontario, for some time. The free, three-day event started Friday and includes Christian music and testimonies, children's outreach and a Gospel message from Will Graham.
Located two hours east of Toronto, the Celebration in Belleville is expected to draw people from all around the Quinte region to the CAA Arena. Many more are expected to watch via live stream.
The Celebration is a partnership with local churches and believers, and encompasses much more than the actual weekend events. To this point, the Quinte community has held prayer gatherings, worship events, and evangelism and discipleship training. Dozens of churches have prayed and prepared for the Celebration for many months.
These three stories show how God is working ahead of this evangelistic event:
God's Hand
Powell Slimmon made a promise to his mother. It turned out to be a promise he couldn't keep, but the Belleville, Ontario, resident is doing the next best thing—supporting the Billy Graham Evangelistic Association's Quinte Celebration of Hope with Will Graham.
Powell's mother, Gladys, attended a 1955 Billy Graham Crusade in Glasgow, Scotland. When Billy Graham invited everyone to come forward and give their lives to "the Christ, the Son of the living God" (Matthew 16:15, ESV), Powell recalled the words Gladys told him: "It was like this big hand, pushing me up."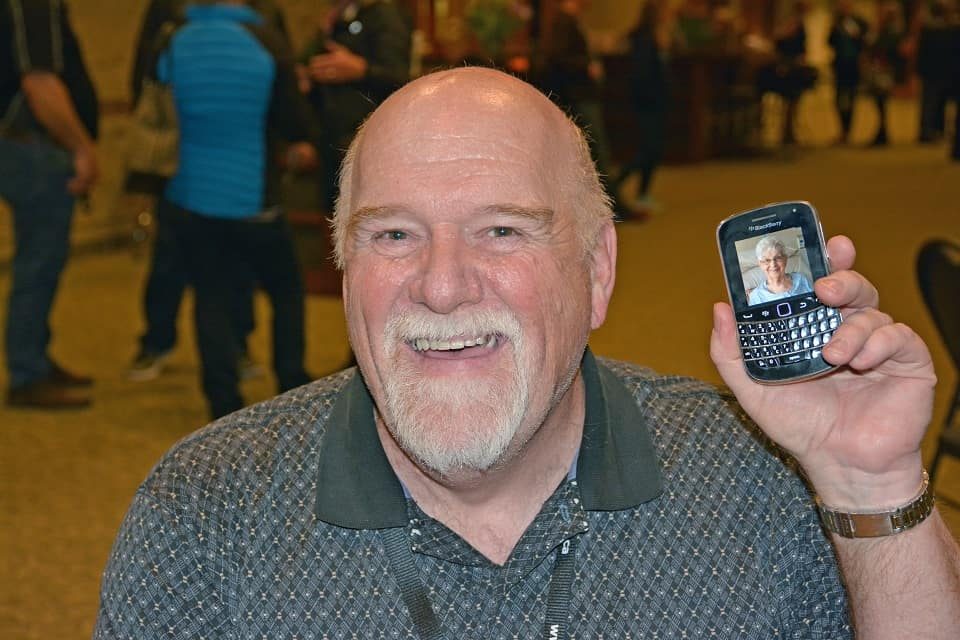 Then, Gladys told her son how Billy Graham noticed her, took her by the hand and personally led her to Christ.
The story stayed with Powell for years. When he learned Billy's Graham's grandson Will Graham would lead a Celebration in the Quinte Region, he promised his mother he'd take her.
"Mom told me she was excited, and you could see her eyes sparkle as she remembered her past," Powell explained.
Sadly, Gladys died last January at age 88. But that has spurred on Powell—who came to faith in Christ at age 42—to become involved in the Celebration, including attending the launch event in March. It was packed, with more than 650 people from over 50 churches and Christian organizations.
"Something told me to be here at the launch, and I know it's the Holy Spirit," Powell said. "The Celebration reaches the heart of people who may have been unaware [of their need for Christ]. It softens hearts."
'People Want to Know Him'
Celebration volunteer Sarah Armstrong believes the Quinte Region needs the hope of Christ, noting the area's large population of the working poor and a significant problem with sex trafficking.
"If you look at the surface, it looks like no one here's interested in God. But if you look deeper, people want to know Him—they just don't know how," she explained.
"If they come to the Celebration's outreach weekend, they'll not only see something good for kids, but something great for them because the Gospel is so clearly and simply presented.
"I grew up thinking I wasn't loved, and I wasn't important to anyone," Sarah continued. "I had nothing to anchor me."
But that has since changed. Now 50, Sarah serves as the children's ministry director at Emmanuel Baptist Church near Picton, Ontario. She'll also volunteer during the Quinte Celebration this weekend.
Sarah leads a committee helping organize KidzFest. This children's event will be on the first night of the three-day Celebration October 4-6 in Belleville. KidzFest features children's activities and music, plus a special Gospel presentation by Will Graham.
The Need
Bert McCutcheon, pastor of Roblin Wesleyan Church, located north of Napanee, Ontario, also sees the great need for Christ in the area.
One contributing factor to the region's problem is a busy highway that connects with Toronto.
"It's a funnel for drug problems, and a great number of marital issues," Bert said. "We also have homelessness problems."
Bert believes the Celebration of Hope can provide an antidote for the hurting people behind these issues. It's especially important that churches let go of denominational barriers and work together for the kingdom, he said.
Hundreds of volunteer counselors, trained at evangelism and discipleship events offered locally by the Billy Graham Evangelistic Association's Canada office, will be there to help people dedicate or rededicate their lives to Christ.
Information on all these new believers will be given to Celebration partner churches for follow-up. Through this process, new believers are welcomed into a faith community where they'll be discipled.
"It's a big deal for our area to have this unity and tackle something of this magnitude."
Please be praying for the Quinte Celebration of Hope, and for Will Graham as he shares the Gospel this weekend.
Do you have the hope of Christ? Start here.