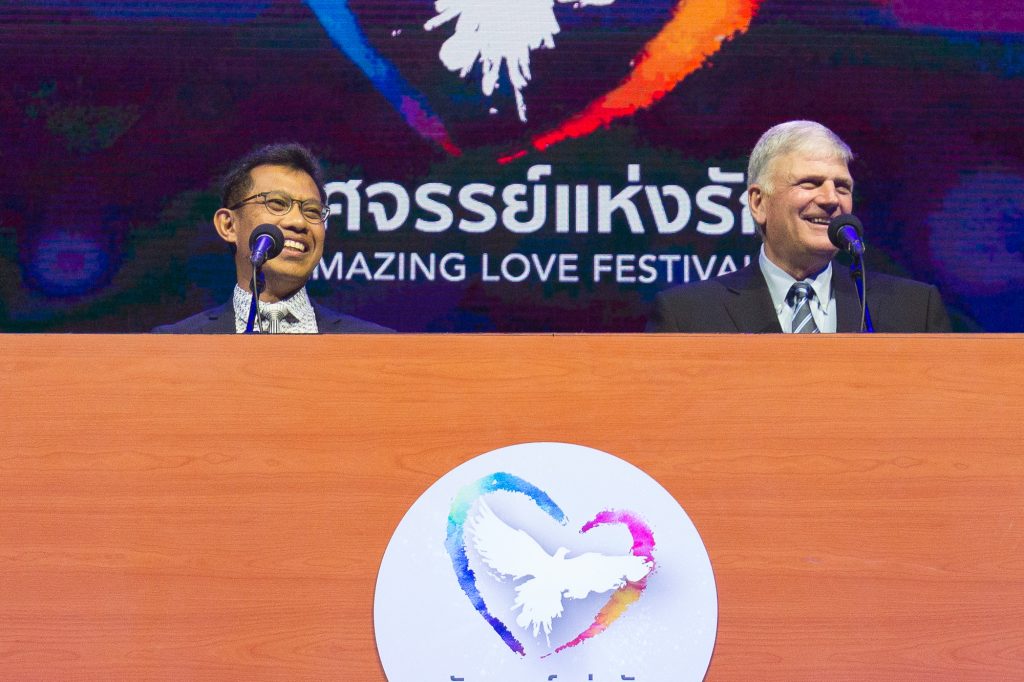 Bangkok is rich in culture and color—a rainbow of fruit stands, steamy food carts lining the sidewalks and three-wheeled tuk tuks zipping through the infamous traffic. From intricately designed temples to simple-living monks in orange robes, the city melds tradition with tourism—meaning no shortage of trinkets and statues thought to bring luck, safety and blessings on the beholder.  
But there is only one God worthy of worship, Franklin Graham said, and only One who can change a person's life. Just like He did for one woman Saturday night.
It's been over 40 years since Franklin Graham first visited Bangkok, the colorful, bustling capital of Thailand.
It's now home to more than 8 million people and the most visited city in the world, dotted with hundreds of temples and shrines in a nation where 95 percent are Buddhist.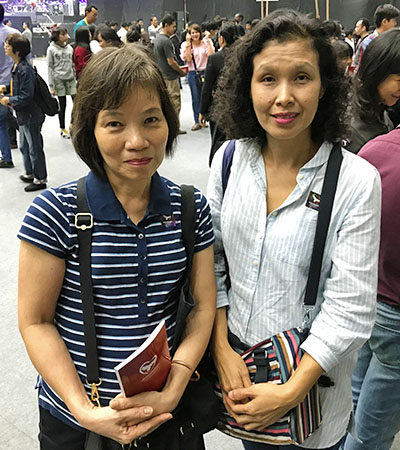 For months, the churches here have done something unprecedented: come together with one goal in mind—to share Christ with the masses through the two-day Amazing Love Festival with Franklin Graham.
>> See photos from day 1 of the Festival.
Saturday night, all their prayer and preparation paid off. Row after row of green and white chairs, perfectly aligned on the concrete floor, were filled with people who came to hear what Franklin had to say.
"Many people are afraid of the dark," he began his message, looking out across the dimly lit crowd.
But the kind of dark Franklin talked about wasn't just physical; he spoke about the spiritual darkness that comes from living a life without God. No purpose, no direction, drowning in sin.
He told the Bible story about Bartimaeus, a blind beggar who lived in darkness and cried out to Jesus for mercy.
"Go," said Jesus, "your faith has healed you" (Mark 10:52).
Bartimaeus received his sight and immediately followed His Savior.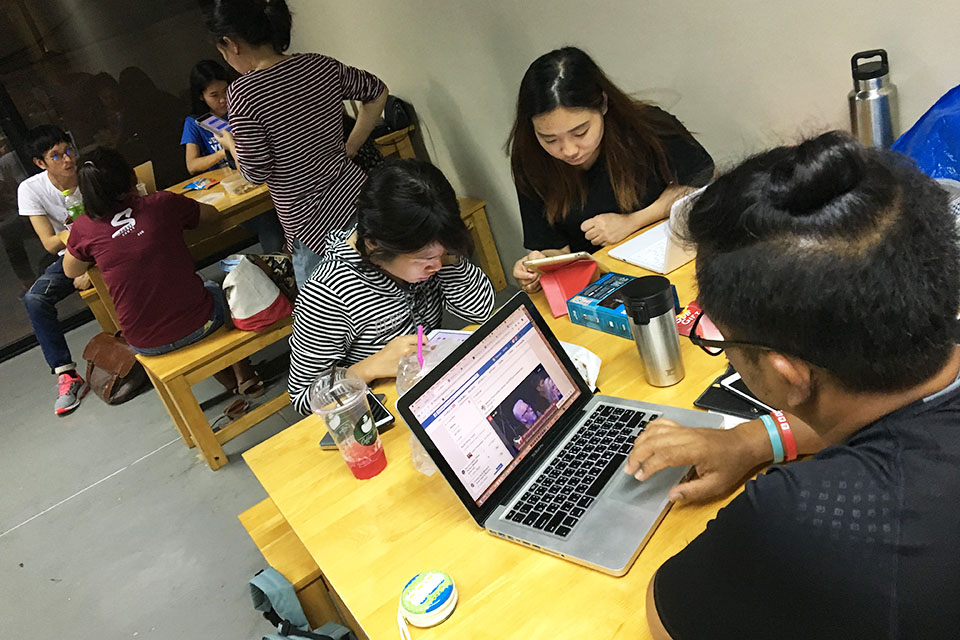 That story stuck out to a woman in the crowd named Pensri, who grew up hearing about Jesus in a Christian high school. That's where she met her friend Parintara, a Christian since age 10.
In the decades since their school days, Pensri—who comes from a Buddhist family—never made Christ her own. She read about Him and wanted to know more, so she agreed to attend Saturday's Festival with Parintara.
As Franklin read about Bartimaeus, the part about how Jesus offers mercy struck Pensri. No one else can forgive her of her sins, she realized.
"Jesus paid the debt of sin on your behalf," Franklin Graham told thousands of Thai people Saturday night. He shared his own experience of asking Christ into his life at 22. "God forgave me. I didn't deserve it. … But through God's grace, He's ready to forgive sin."
At the end of the night, Bangkok had another traffic jam on its hands, but the good kind this time as a sea of people came forward to publicly profess Christ as their Savior. Pensri stood among them.
After speaking with a prayer volunteer for several minutes following Franklin's message, Pensri looked over at her high school friend. Smiling, she announced her plans to start attending Parintara's church.
Although Bangkok boasts many beautiful landmarks, like most places, it also has its share of darkness—such as the popular red light district in a nation historically known for prostitution and sex trafficking. Keep this city in prayer as believers strive to be a positive influence on those around them.