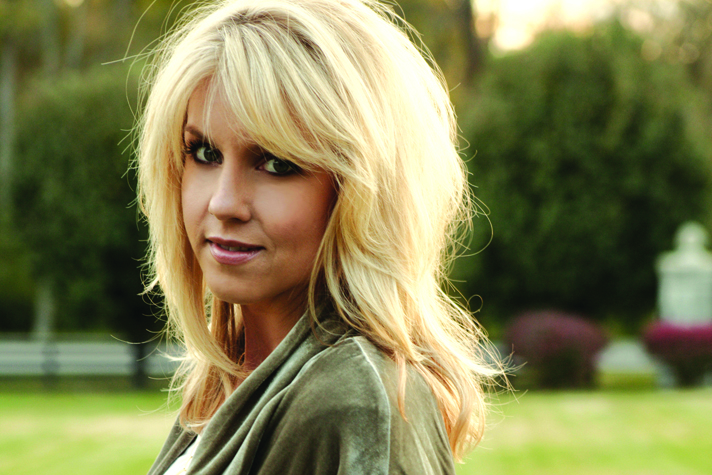 As a wife and the mother of two children, Nichole Nordeman has spent the last few years "digging Cheerios out of the minivan" at her Tulsa, Okla., home.
It's clear the veteran music artist cherishes the role of "Mom," but hectic days chasing after kids aren't always conducive to songwriting.
That's why Nordeman intentionally set aside some time this past spring to take a break and refocus. Her writing retreat took her 2,000 miles away from landlocked Oklahoma, to a little house on the rugged shores of Oregon.
"I would sit for hours and watch these waves come crashing against these incredible rock formations," Nordeman said. "I began to think about the destructive power of water in a storm, and also the saving power of water, like in a baptism."
As she watched the waves crash and recede, her thoughts about water gradually became lyrics. There on the beach, the song "Be My Rescue" was born.
"There are so many metaphors about water, even biblically," Nordeman said. "What does it mean for God to scoop you out of a storm—to rescue you from being shipwrecked, from the raging seas—and what does it mean to willingly go under those waters and to be baptized and made clean?"
Nordeman wrote "Be My Rescue" as part of a collaborative project called My Hope: Songs Inspired by the Message and Mission of Billy Graham, which will be released October 15.
Ten other top Christian music artists including Michael W. Smith, Kari Jobe, Amy Grant, Darlene Zschech, Newsboys and TobyMac are also featured on the album, which is part of a larger project called My Hope America with Billy Graham.
"I was so drawn to the My Hope movement," Nordeman said. "It's bringing evangelism back to a one-on-one experience."
My Hope is a massive Christian outreach taking place this fall in the United States as well as Canada. The evangelistic project is built on authentic relationships between believers and their family and friends who don't know Christ. Christians who participate are encouraged to get more involved in the relationships that already exist in their lives, and then invite their friends and neighbors into their homes to share a meal and talk about faith.
The project will culminate this November, as Billy Graham celebrates his 95th birthday. Until then, the Billy Graham Evangelistic Association is working with pastors to train participants and provide materials to help them, including a powerful, 30-minute video that will be available via DVD, live television broadcast and streaming on the Internet. The video blends a message from Billy Graham with stories of younger followers of Christ who explain how and why they became believers.
"My Hope is so full circle, when you consider the size of the venues and the crowds that [Billy Graham] gathered," Nordeman said. "To flip that model and make it about one-on-one, coming into your home—personalizing it and having a sense of community—I love that part of the story."
The churches involved with My Hope are projecting more than 170,000 Christians will open up their homes to talk about the Gospel in November. Nordeman and her fellow recording artists hope the CD will help spread the word about My Hope, allowing even more people to hear about Jesus in a compelling but uncomplicated way.
"One of the most amazing parts about Dr. Graham's ministry and his influence over the years is the simplicity with which he speaks," Nordeman said. "He has never had to resort to emotional manipulation or bells and whistles or fancy production. He very simply communicates very simple truths."
Nordeman says "Be My Rescue" reflects that powerful simplicity.
"It's not music that's complicated and layered," Nordeman said. "It's just about the truth of Jesus. And so much about what Dr. Graham communicates is about our need for rescue. We need to be saved."
Nordeman hopes the story of God's saving power will show through her song. And maybe, just for a few minutes, listeners will be transported to the rocky coast of Oregon to pray as Nordeman prayed:
"Be my rescue, God, and let these waters not drown me, but save me."