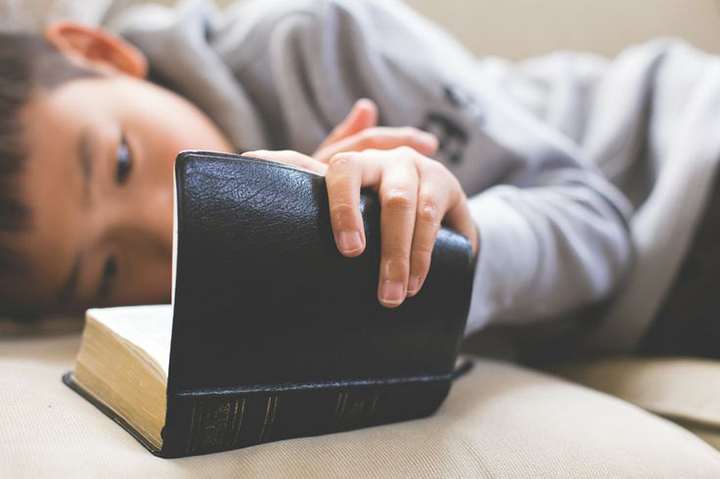 As summer comes to a close and fall begins, it's a perfect time to hit the restart button on your walk with God. Whether you're going back to school, putting your children on the bus or looking at yet another class reunion, it's important to never stop learning about the God who knows and loves you. Here are a few ways to keep learning in this season and beyond.
For Children and Their Families
Over the years, Billy Graham, a father of five, has been asked many questions about parenting. One of the recurring topics is how and when to start talking to a child about God. Is it worth it to teach young children about the Bible? And if so, how do you do it without confusing them?
>> This answer may help.
Looking for ways to teach your children, grandchildren or other little ones about Christ? The Greatest Journey and Dare to Be a Daniel are fun discipleship tools the Billy Graham Evangelistic Association offers for youth.
>> Get resources for ages 6-10.
>> Get resources for tweens and teens.
"I'm too young to do that." "I'm little. God's not worried about me." Have you ever said something like this? As Billy Graham once said, "If God didn't care about you, or if He were too busy to bother with you—then you would be right. But God does care about you!" The truth is, God can use us at any age. He had a plan for your life even before you were born.
>> Read this reminder about God's care for you—right now, at this age.
For High School and College Students
You're at a different school this year, and your new classmates don't exactly share your views on faith. It gets pretty lonely sometimes. Why would God put you here?
>> Find encouragement.
Your college friend says every religion has some truth in it, so he's not going to commit to a certain one. You don't agree, but aren't sure you could tell him why. What should you say?
>> Read a response.
It's easier not to pick sides, isn't it? But the Bible calls us to choose who we will serve: Jesus Christ or the world. Don't be lukewarm (Revelation 3:15-16). Decide where your loyalty will be, then follow through.
>> Listen to Billy Graham's message, "Youth and the Danger of Neutrality."
For Adults of All Ages
Your school days are over, and now it's time for class reunions. Following a 40th high school reunion, one person asked Billy Graham why so many former classmates were disappointed or bored with life.
>> Read Billy Graham's answer.
Want to grow in your walk with God? Take a breather in the heart of the Blue Ridge Mountains and learn from some of the best Bible teachers in the country at the Billy Graham Training Center at The Cove in Asheville, North Carolina.
>> View Upcoming Events at The Cove.
Can't get away? Class is always in session at BGEA's School of Evangelism Online. Lessons are taught by Graham family members, as well as Greg Laurie, Vonette Bright and others. It's been said the online training is "like sitting at the feet of Billy Graham."
>> Visit the School of Evangelism Online.
One of the best ways to keep learning about God is to explain the Gospel to others and help answer their spiritual questions. BGEA's Search for Jesus ministry relies on hundreds of adult volunteers who serve as online chat coaches, email coaches and discipleship coaches.
>> Meet some chat coaches who are 65+ and find out how you can get involved.
Know any students heading to college? Equip them with a College Care Box to help them be a light for Christ.