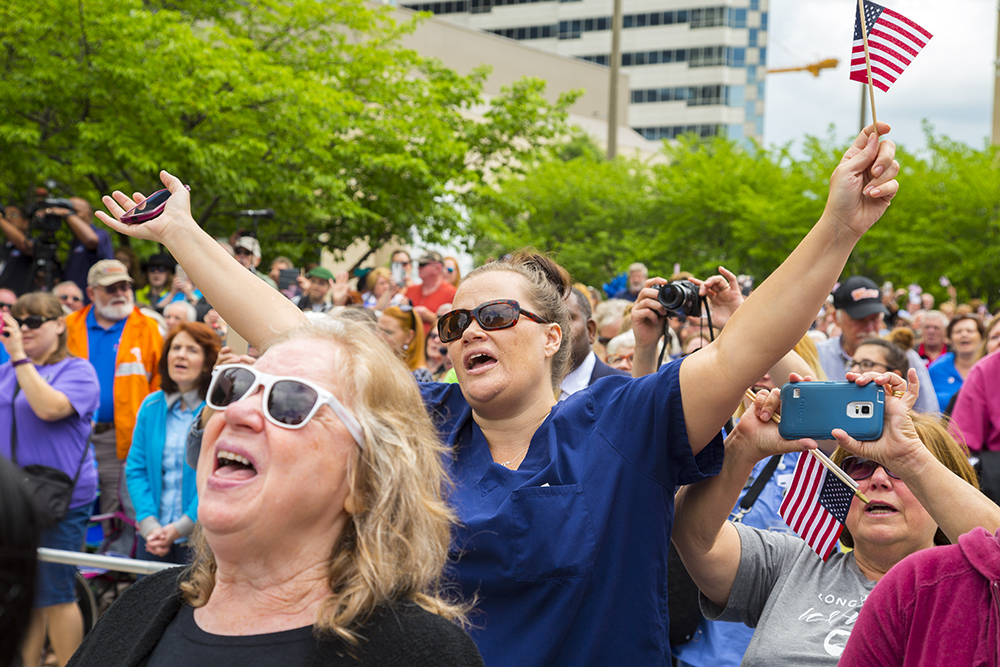 Most of us know at least one person who's been affected by cancer.
The debilitating disease, in its many forms, has caused much pain and hurt. Most times, cancer starts as something small—a lump, a scar, an uncomfortable feeling. But then it grows and grows with no regard for cells that are in place to do good.
Yet, there's hope to be had from the pain of cancer—through its survivors. Smyrna, Tennessee, residents Karen Matthews and Lindy Smithson can attest to that.
The pair, along with their friend Susie Chambers, came wide-eyed with big smiles to Tuesday's Decision America event in Nashville, Tennessee.
"We have seen God move," Matthews said, extending her hand to Smithson. "She was healed of cancer two years ago.
"And my husband had stage four cancer; wasn't supposed to live five years. That was seven years ago," she added.
'You Should Be Dead'
Matthews sees her husband's story as nothing short of a miracle.
"The doctor said, 'I can't explain it. You should be dead.' But we know it was God."
And the same can be true for America. Across the United States, there's what many would call an invasion of spiritual cancer. What started as small compromises are growing into what Franklin Graham says is a full-out attack on God's truth.
"The moral and political walls of our nation are fading," Franklin Graham said Tuesday at the Tennessee State Capitol in Nashville. "America is being stripped of its biblical heritage and of its God-given foundation.
"Godless secularism [has come] into our cities … into Washington. And it's infected all of our politics in this country at every level," he added.
But like doctors and patients who have been left in awe of healing from cancer in the body, we can witness God make America whole again.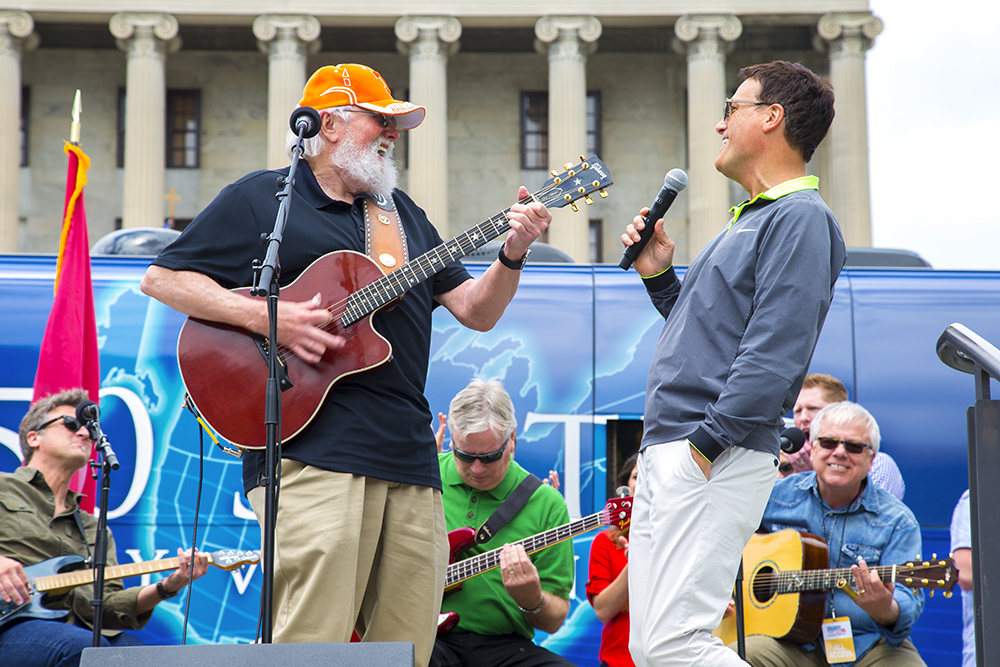 "I've had people tell me America has gone too far," Franklin Graham said in Tennessee. "But not if the church comes together to pray. God uses prayer."
An estimated 8,600 people attended the prayer rally at the Tennessee State Capitol. Wednesday, Franklin Graham will make a stop in Frankfort, Kentucky, for another event with the same purpose—getting Christians to pray for America and publicly live out their faith.
Chambers' family is from Taiwan where she says, "The majority of the people are Buddhist or atheist.
"But then you hear about China and the growth of the church, where missionaries are actually coming to America to tell us about God.
"We [Christians in America] definitely need to step up and stop being so politically correct and not worry so much about offending.
"Jesus [and what He taught] was offensive," Chambers continued, "But He did it in a loving way.
"You don't hate the sinner. You can disagree with someone's lifestyle and still love that person," she explained.
A Battle for Warriors
Chambers, Smithson and Matthews have seen their share of hopelessness in the U.S. doing mission work in Alaska with their church, Parkway Baptist, and the ministry GraceWorks.
"There's lots of atheism," Matthews said.
But they're encouraged and happy to be part of the tour they've heard so much about through email and social media.
"God is so good," Chambers said. "He has done so much in my life that it would be wrong for me to not tell people how good God is.
"My prayer is that God will raise up warriors to intercede and stand in the gap," she continued.
"You hear so much negative, and to come and see Jesus signs and fellow believers here together for the same purpose—it's encouraging," Smithson added. "It's uplifting, and it makes you want to push forward."
"I pray that God will put His hand of protection on this country again. What's happening in the country is so sad," Matthews said, getting emotional.
"We need Him. And we know what God can do."