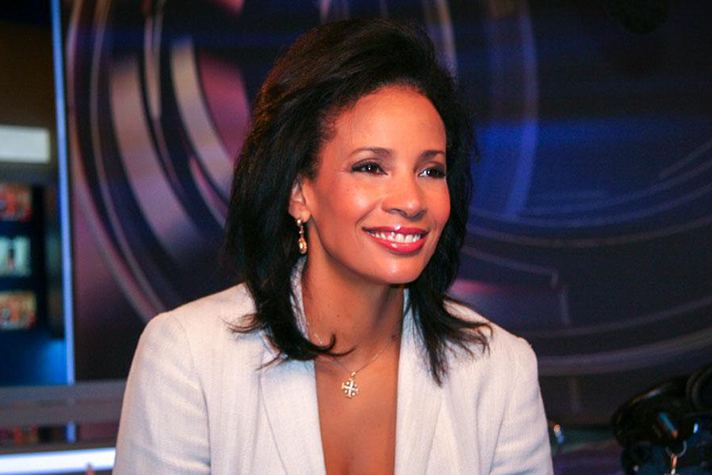 Seventy years ago in Minneapolis, there was a new evangelist coming into town to preach. Ushers were needed at this revival meeting, and young mother Bessie Green was asked to help. She agreed, even though she, and many others, had not heard of him. The evangelist's message would change her life.
This evangelist's name?
Billy Graham.
Now, Bessie's daughter, Lauren Green, is the chief religion correspondent on Fox News Channel. She has covered worldwide religious events, such as the election of Pope Francis and the beatification of Pope John Paul II. She has participated in many religious panel discussions, and has interviewed various religious thought leaders on her program, Spirited Debate.
In 2007, Green covered the dedication of the Billy Graham Library. It was then she met the man used by God to impact the spiritual legacy of her family.
"On this trip, I really wanted more than anything to meet Billy Graham. Now I can at least say, I've met him. And I shall never forget the moment," she said. "He spoke so graciously, and made me feel as if the honor was his. That's indeed how he greets everyone. He is truly delighted to meet people and delighted that the message he's delivered for 60 years has helped them in their lives."
She has interviewed three generations of Grahams. During the same visit in 2007, she interviewed Franklin Graham, who took her on a tour of the Library. Very recently on her program, she interviewed Tullian Tchividjian—pastor, author, and Billy Graham's grandson. Anne Graham Lotz, daughter of Billy Graham, has also appeared as one of Green's guests on the show.
So when The Cross, the flagship program for My Hope America With Billy Graham, came across her desk, she knew she had to watch it.
The My Hope America program is scheduled to air on Fox News Channel at 10 p.m. ET on Nov. 7.
To her, the program delivers a message that is too important for today's Americans to miss.
"There is a whole generation—well, several generations—that have never heard Billy Graham, and have never been able to put his preaching into their context," she said.
She found The Cross compelling, because of the tangible way it shows God at work in the lives of people. Growing up in a loving Christian home, she was immersed in Christian culture. It was the kind of environment where people prayed at a city council meeting, or before a football game.
Because of the healthy family and the deep spiritual legacy from which she came, Green said she has had a relatively easy life. It is sometimes easy for one to take God's goodness and His work for granted when there are fewer hardships to overcome.
"So, the challenge for someone like me is to make that faith real," explained Green. "I had a good upbringing. My background is not one of brokenness and abuse. I had two parents, married for 52 years, who loved me. The stories contained in the My Hope program about people coming to Christ can apply to anyone's lifestyle—regardless of background."
Through this programming, she hopes that America will see that Christianity is not an old, dated religion.
"Billy Graham's message—the Gospel—is still current," she said. "It has power over whatever negatives are out there in the world today. And this program, I think, is very illustrative of that."
As My Hope with Billy Graham rolls out all over the United States and Canada in a few weeks, Green has other hopes—hope in the work of the Holy Spirit to draw people unto Himself, and hope in the Church.
"The fact that The Cross mirrors real lives of today is profound. How it will affect the nation, or young people, I don't know," she said. "It depends on how many churches make it a part of their ministry and how much they want to take it out into the streets."
Click here to watch a trailer of "The Cross." For nationwide TV listings of "The Cross," visit www.watchbillygraham.com.