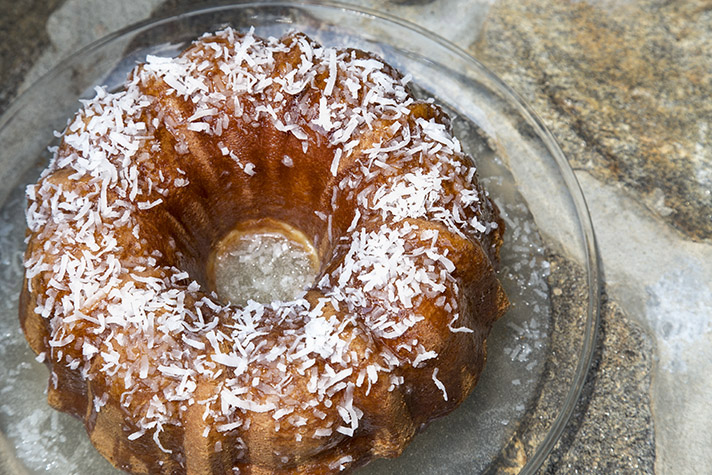 Billy Graham's mother, Morrow Graham, made this dessert for her family and friends. Try a piece for yourself at the Graham Brothers Dairy Bar at the Billy Graham Library, or make an entire cake for your favorite people.
Mother Graham's Pound Cake
3 sticks butter (1 1/2 cups)
2 cups granulated sugar
8 large eggs
3 3/4 cups sifted all-purpose flour
1/8 – 1/4 teaspoon salt
1 teaspoon baking powder
1/4 teaspoon mace (or flavoring of your choice) Note: Mace is similar to nutmeg.
1/2 pint heavy whipping cream
Cream butter (at room temperature) and sugar until light and fluffy. Add eggs, one at a time, beating well after each. Beat mixture thoroughly.
Sift together flour, salt and baking powder. Gradually add to batter, mixing well. Add mace and blend thoroughly. Then, slowly add heavy cream and stir in well, but don't beat.
Pour batter into a large (10-inch) well-greased and floured tube pan and bake in slow oven (325 degrees) for 1 hour or 1 hour and 15 minutes—or until cake tests done.
Mother's Cake Topping:
2 tablespoons flour
1 1/2 cups granulated sugar
Juice of two lemons (add enough water to make a cup.)
Shredded coconut
Mix flour and sugar together in saucepan. Add lemon water and cook until thick. Spread topping over cake and sprinkle coconut on top while warm.
Makes 10-12 servings