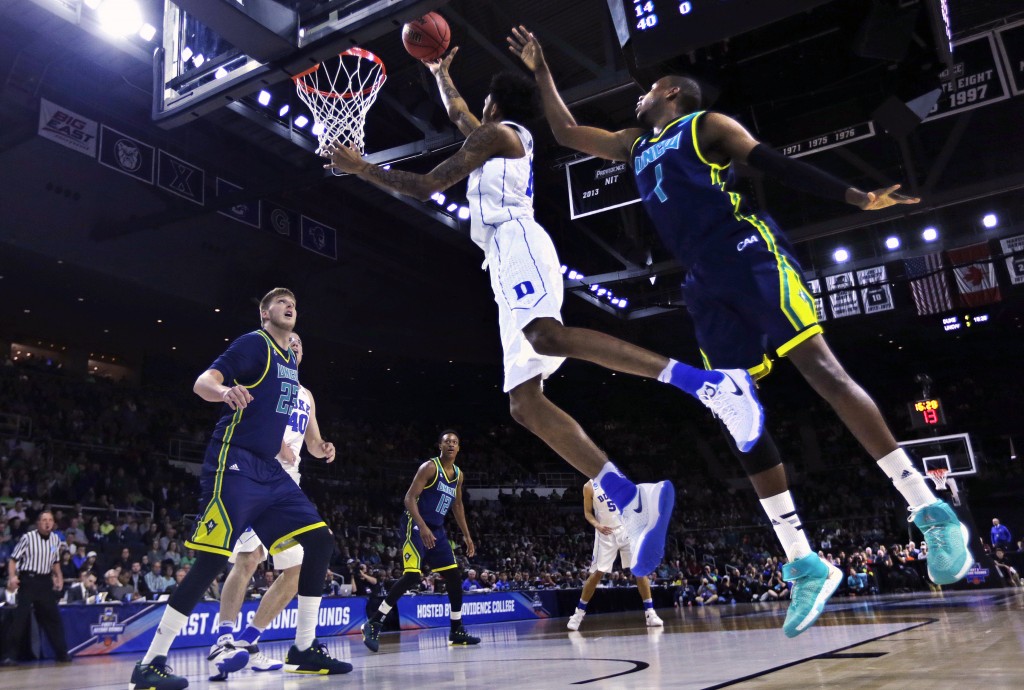 In a way, March Madness couldn't have a better descriptor. While NCAA basketball enthusiasts nationwide are jokingly playing off the utter unpredictability of the tournament, the word "madness" also means "behavior or thinking that is very foolish or dangerous."
What's so dangerous about a little basketball?
The tournament itself isn't the issue. It's where it ranks in your life and what kind of toll it takes on your finances. If making tip-off or winning a game begin to trump your personal relationship with Jesus, then that's very dangerous.
Jesus commands us in Matthew 22:37: "You shall love the Lord your God with all your heart and with all your soul and with all your mind." That's every aspect of a person, which means we shouldn't be entangled elsewhere whether that's in sports, fashion, etc. We can unknowingly allow these things to become idols, and 1 Corinthians 10:14 encourages us to "flee from all idolatry."
Billy Graham puts it this way: "Your yearning for God must supersede all other desires."
Over the years, Billy Graham has addressed some areas of life that NCAA hoops taps into. Here are 5 pointers every Christian should keep in mind during the NCAA tourney.
1. Shine for Christ. You're still a light even if your team goes dark. As Christians, we are called to look different from the world. Sure, you can be temporarily glum if your team loses, but don't stay there. Sports should be a hobby, not an obsession. Billy Graham says, "We've also become obsessed with entertainment and sports and technological gadgets—things that aren't necessarily wrong in themselves, but in time they can keep us from even thinking about God."
>>Read Billy Graham's Answer on being a light
2. Consider what's really at stake before gambling away money on a bracket pool. At the heart of gambling is greed, a desire for more, and that's what Billy Graham cautions against: "We need to be on guard against greed … above all we need to make sure our lives are centered in Christ and not on things."
>>Read Billy Graham's Answer on gambling
3. Personal connections are rare. You know your star player's stats down to his vertical jump, but if you ever cross paths, he likely won't have a clue who you are. You cannot have the same personal relationship with sports that you can with Jesus.
>>Read Billy Graham's Answer on knowing Jesus personally
4. Take note of your heartbeat. It's Sunday. Tip-off is at 12:45 p.m., and the preacher is running long. Anxious? Getting agitated? That's a red flag. Anything can become an idol. Even roundball.
>>Read Billy Graham's Answer on idols
5. Reserve worship for God. Athletes do some amazing things. Praise them for finetuning the instrument God gave them. But at their core, they're more like the folks officiating the game than Almighty God above. They're human. They're going to blow it at some point. Unlike our Heavenly Father. So remember to keep your faith where it belongs.
>>Read Billy Graham's Answer on how Christ will never fail you