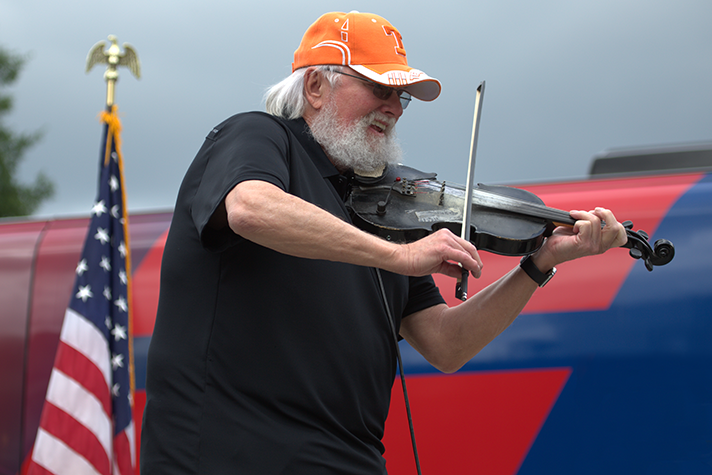 Charlie Daniels, one of the most enduring names in country music, died Monday from a stroke at age 83.
Growing up in Wilmington, North Carolina, Daniels shared a home state with Billy Graham and joined the evangelist onstage during the 1996 Charlotte Crusade. It was the first of many appearances by Daniels at various Billy Graham Evangelistic Association events, most recently the 2016 Decision America Tour with Franklin Graham.
>> Watch Charlie Daniels and Michael W. Smith sing "Amazing Grace" at Franklin Graham's 2016 Decision America Tour stop in Nashville, Tennessee
"Billy Graham is one of my heroes and has been for a long time," Charlie Daniels once said with a well-worn Southern twang. "I have the utmost respect not only for him but for the entire Graham family."
Franklin Graham remembered his friend on Facebook Monday: "I was surprised to learn that Charlie Daniels, a great American patriot and friend, passed away this morning. But he didn't pass away as someone with no hope—Charlie had given his life to Jesus Christ years ago and he had the hope of Heaven! We can rejoice knowing that he is now in the presence of Almighty God and has been added to that great choir in Heaven. Charlie Daniels will be greatly missed—even though we have a great loss, Heaven has a gain! Please lift up his wife and family in your prayers."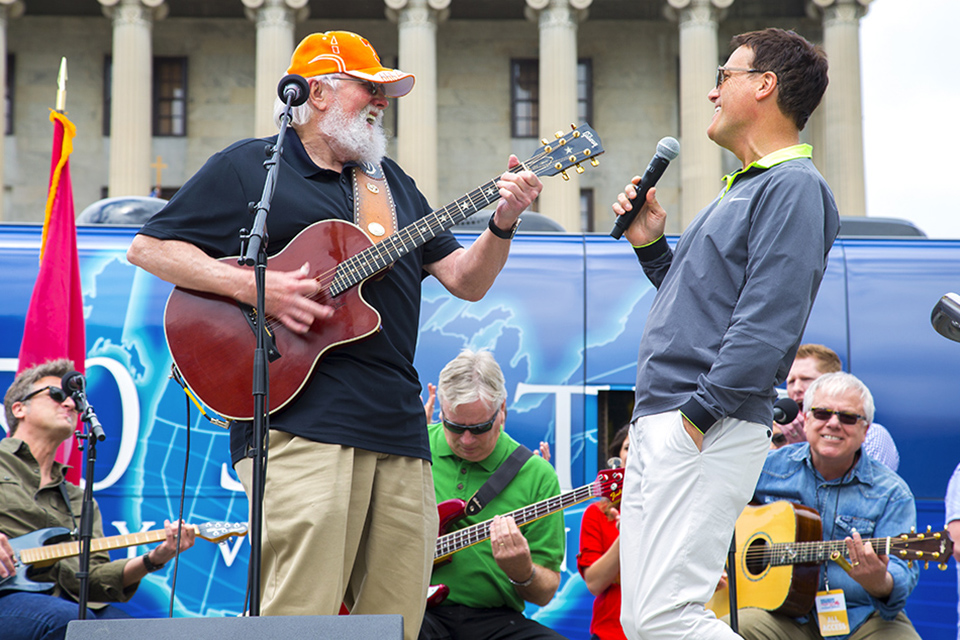 Below is an excerpt from a 2014 BGEA interview with Daniels:
Daniels was born in Wilmington, North Carolina, in 1936. Growing up just hours from the Grahams, he often heard about the evangelist just as Mr. Graham's ministry was getting started. But it wasn't until the Charlotte Crusade in 1996—when Mr. Graham preached in his hometown—that Daniels joined him onstage.

"It's just incredible to sit on that stage and watch all those people who accept the Lord coming down," Daniels said, recalling Mr. Graham's invitation to receive Jesus at the end of the Crusade. "It's almost like liquid draining down a big bowl, watching these people coming down from every direction, from all sides of the stadium, to confirm their acceptance of the Lord." …

Rarely seen without his cowboy hat and bull rider belt buckle, this full-bearded country/rock/Gospel singer is probably most famous for his 1979 song "The Devil Went Down to Georgia" about an impressive fiddle contest between the devil and a down-home Southern boy named Johnny who ultimately wins. The song topped country and pop charts, won a GRAMMY, and the single went Platinum.

Charlie Daniels with his signature fiddle, playing at a Franklin Graham Festival in Norfolk, Virginia, in 2007.

Yet some of Daniels' other songs might better describe his priorities in life.

"My priorities are God, family, country and work," he said. "I don't always succeed, but I try to keep those as my most important things in my life." …

Throughout his career, Daniels has given God the glory for the opportunities and success he's found along the way. Some of his songs mention the Bible and church, and he's recorded many Gospel favorites from "I Saw the Light" and "Just a Closer Walk With Thee" to "I'll Fly Away" and "Nothing But the Blood."

Daniels calls forgiveness the cornerstone of Christianity:

"The Bible says all have sinned and fall short of the glory of God. So where do we go from there?" he said. "We need to be forgiven."

Although Daniels was brought up in a Christian home and asked Christ into his life as a child, he said he got off track later in life. Thanks to a tug from the Holy Spirit, he said, he gradually found his way back.

Over the years, he has recorded with Bob Dylan, Pete Seeger and Ringo Starr, and attracted fans like former presidents Jimmy Carter and Gerald Ford. His songs have been recorded by Elvis Presley and Tammy Wynette. And in 2008, he was inducted as a member into the Grand Ole Opry.

Yet all of that pales in comparison to his priceless relationship with Christ, the one who has sustained him, guided him and blessed him beyond measure.

The polite, matter-of-fact performer said he has changed some of his song lyrics to ones he is more comfortable with—ones that might be more in line with his walk with God. It's a walk that, during the tough times, has given Daniels "tenacity and determination and the will to go on in the face of adversity, in the face of disappointment." …

Daniels isn't shy about much, especially his faith. And he isn't afraid to share it. …

"I want to see people understanding the Gospel message," he said. "I think sometimes the reason they don't is because of the simplicity. There's nothing you can do but repent and believe. You can't earn it. You can't be good enough. … [Salvation] is a free gift. I think that's really hard for us to understand."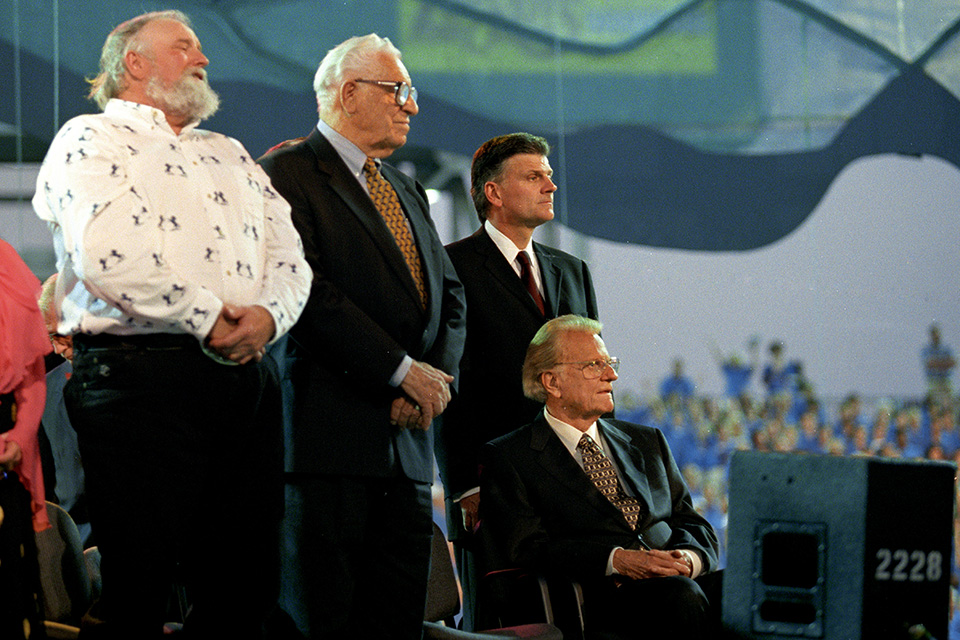 Do you have the hope of heaven? You can today.