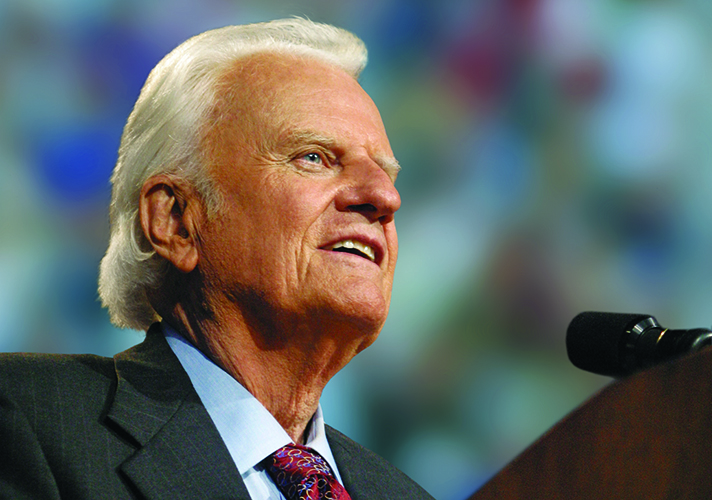 Anyone can listen to SiriusXM's new Billy Graham Channel online for free through Sept. 10.
>> Listen to The Billy Graham Channel now.
The channel launched last week, six months after Mr. Graham went to be with the Lord.
SiriusXM subscribers have been listening on channel 460 and online. Now non-subscribers have a chance to hear Mr. Graham's classic messages of salvation over Labor Day weekend and into the first part of September.
The Billy Graham Channel debuted as a temporary station last November in honor of Mr. Graham's 99th birthday. It returned for several more runs in the following months, always prompting an influx of calls and messages from listeners asking for the channel to be given a permanent home on satellite radio.
>> 5 short stories of how God has used The Billy Graham Channel
"What an answer to prayer!" Dianna Lanzer wrote after hearing about the new station. "So, so, so thankful The Billy Graham channel will become permanent on SiriusXM!"
>> Listen to The Billy Graham Channel for free online through Sept. 10.
>> Read more about The Billy Graham Channel, including frequently asked questions.
>> Explore the message of hope Billy Graham spent his life proclaiming.