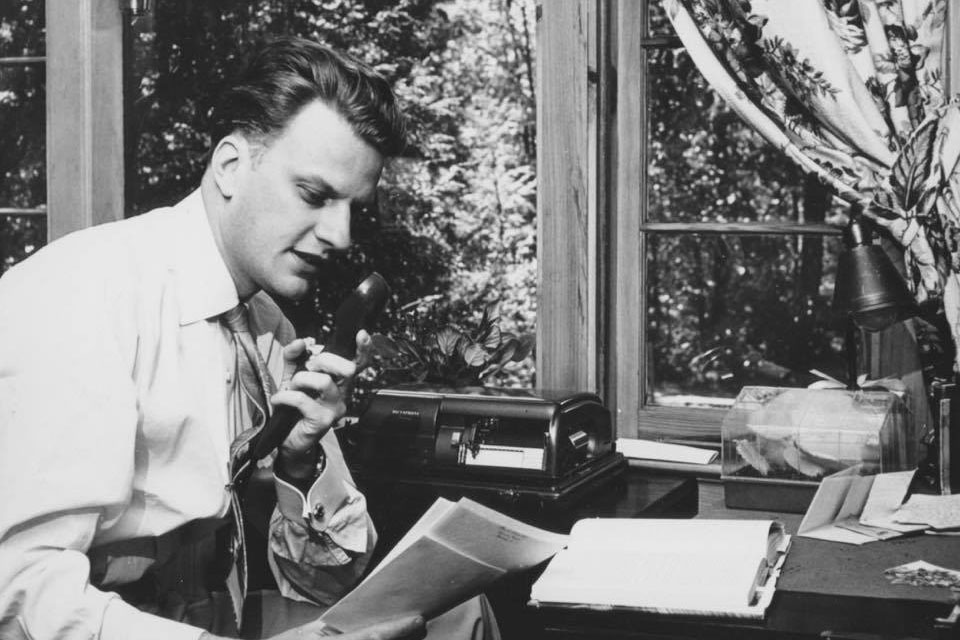 Anyone can listen to Billy Graham's classic messages for free, now to May 31,  through the SiriusXM app and on most SiriusXM receivers.
>> Listen to The Billy Graham Channel now
At a time when so many people are staying home in an effort to curb the rapid spread of COVID-19, the satellite and online radio streaming service is encouraging people to "listen together, stay connected together." Streaming is available on smartphones, tablets, computers and a variety of connected devices in the home.
>> Coronavirus Outbreak: Resources for a time like this
The Billy Graham Channel, Ch. 460, features the hope-filled sermons Mr. Graham once shared during his seven decades of global ministry. He often leaned on John 3:16 to remind the world: God loves you.
A popular selection, The Billy Graham Channel began as a limited offering around Mr. Graham's 99th birthday in November 2017. It returned for several more runs in the following months and was given a permanent place in the lineup in August 2018, six months after Mr. Graham's passing. The channel became SiriusXM's fifth spoken-word channel under the "religion" heading and was the first to offer a steady stream of evangelical content.
Take a few moments to listen and be encouraged. Peace, even in the midst of turbulent times, is possible through Christ. Mr. Graham once said, "Only Christ can meet the deepest needs of our world and our hearts. Christ alone can bring lasting peace."