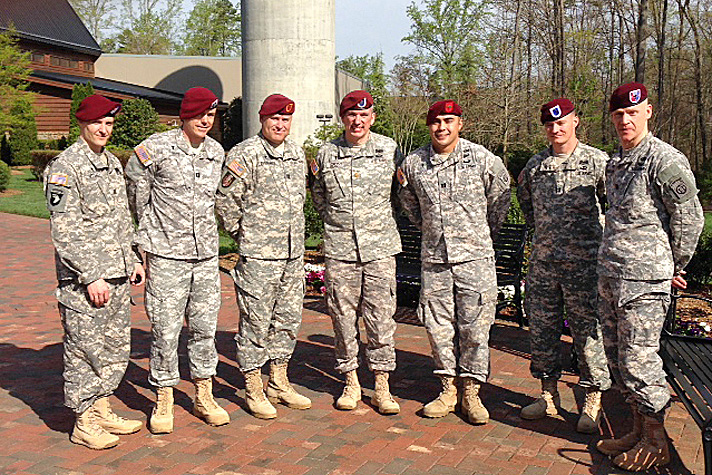 Billy Graham has said some of his most challenging yet enlightening times came as he ministered to service members on the front lines.
In the book I Saw Your Sons at War, Mr. Graham shares his experience in Korea at the height of the Korean War:
"We walked from the bleeding, broken, dying men of that hospital into the crisp, clear air of Christmas Eve. I felt sadder, older. I felt as though I had gone in a boy and come out a man."
Mr. Graham himself was close to a military career as an Army chaplain, but a case of the mumps disqualified him from service.
Still, his commitment to strengthening and encouraging members of the military did not waver.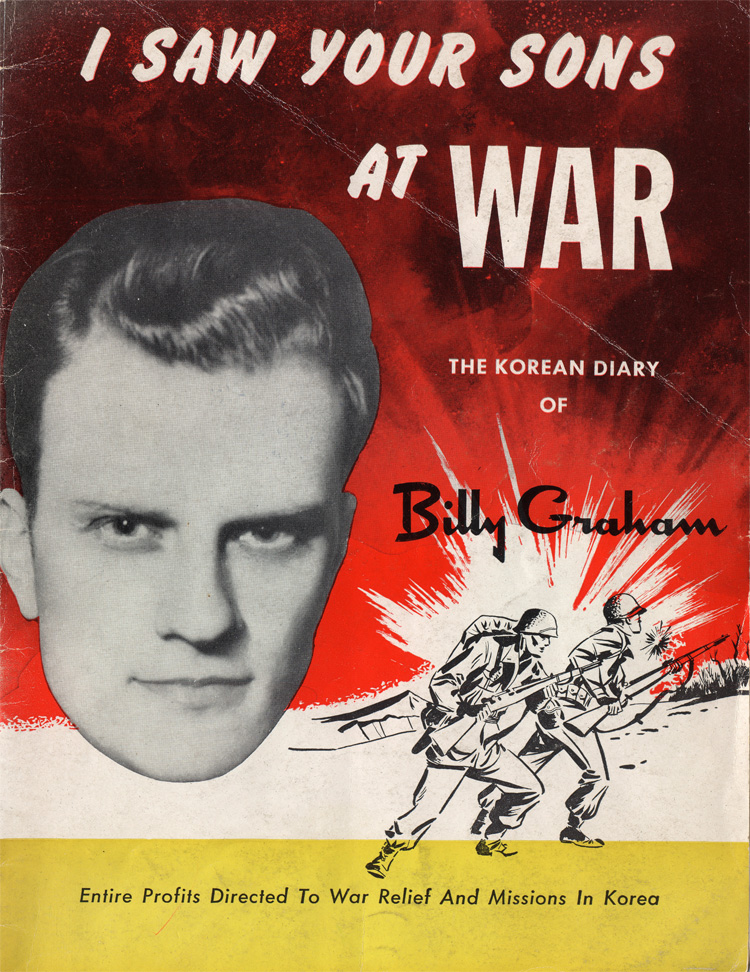 Throughout the month of July, the Billy Graham Library will recognize Military Appreciation Month with special offers for retired and active-duty personnel who visit the Library.
"God used Mr. Graham to encourage and bring hope to soldiers serving in the trenches during some of the most horrific military operations of our time," said Tom Phillips, vice president of the Billy Graham Library.
"We are humbled to be able to honor those who have sacrificed for the freedoms of our country by showing them gratitude through this month-long tribute, but continue to recognize their service each and every day," he added.
A military exhibit, now on display at the Library's Journey of Faith, will run until July 31.
It includes memorabilia from Mr. Graham's ministry to service members through the years, from Vietnam to Korea, to Desert Storm and after 9/11. Photos that coincide with Mr. Graham's accounts in I Saw Your Sons at War are also included.
A few never-before-seen items from Wheaton College and the Billy Graham Training Center at the Cove will be on display, including gifts sent to Mr. Graham from service members who attended recent military outreach events offered by BGEA, like the Military Marriage Retreat at the Cove.
"It's to show not only how Mr. Graham has ministered to those in the military, but how the ministry continues to honor and give back to those who serve," Library Promotions Manager Sonya Johnson explained.
All retired and active-duty service members who visit the Library in July will also receive a free devotional, Touch Points For Those Who Serve.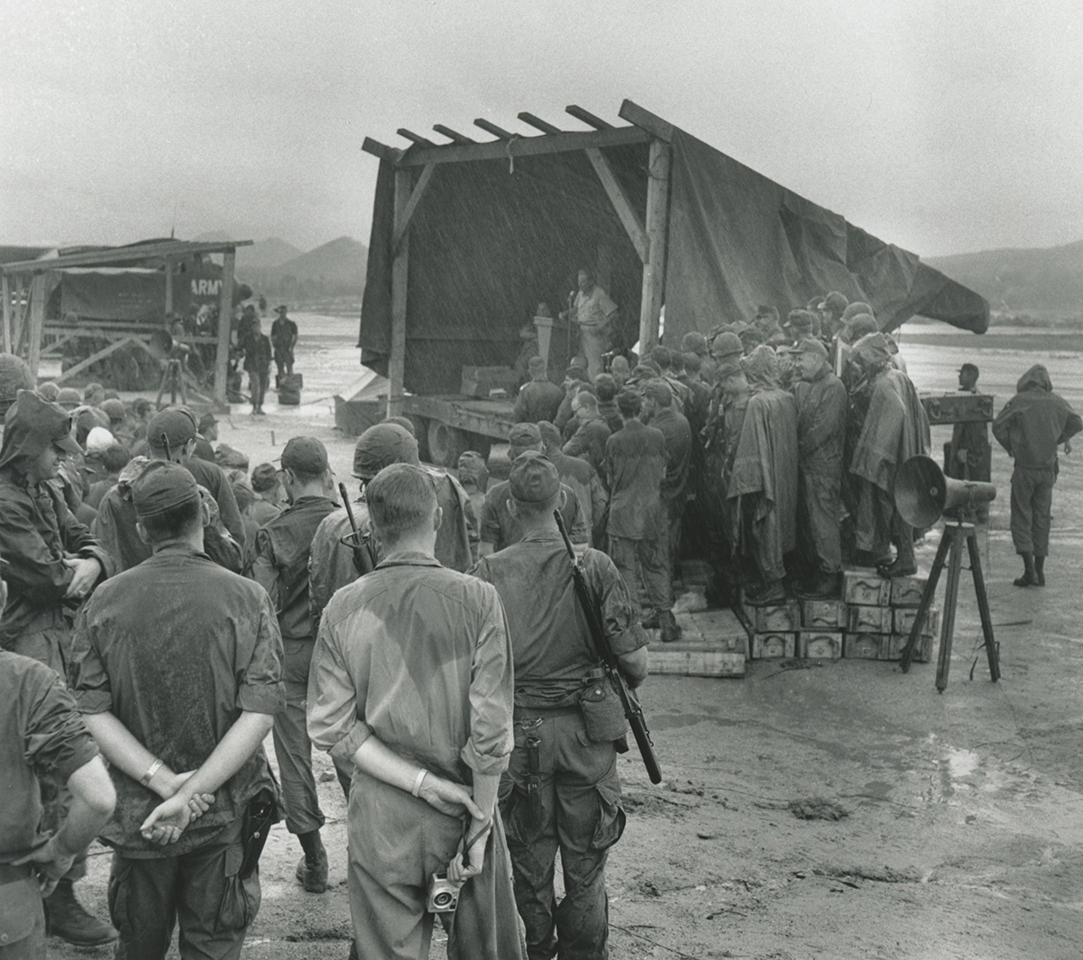 In addition, on July 11 the Library welcomes veterans and active service members for a special Military Appreciation Luncheon at 11 a.m.
Initially, the Library planned to accommodate 100 people for the luncheon. But, due to overwhelming response, an additional 100 seats have been added.
Johnson said the Library is excited about the response. She talked to one retired Air Force pilot from Georgia who's planning to drive to Charlotte with his wife just to attend the luncheon.
His experience could make for great story time with a group of young Air Force reservists who will also be at the event.
"We encouraged them to wear their uniform or something that signifies the branch they currently—or once served—in," Johnson said. "It will be nice to see those retired sit with new service members and share this experience."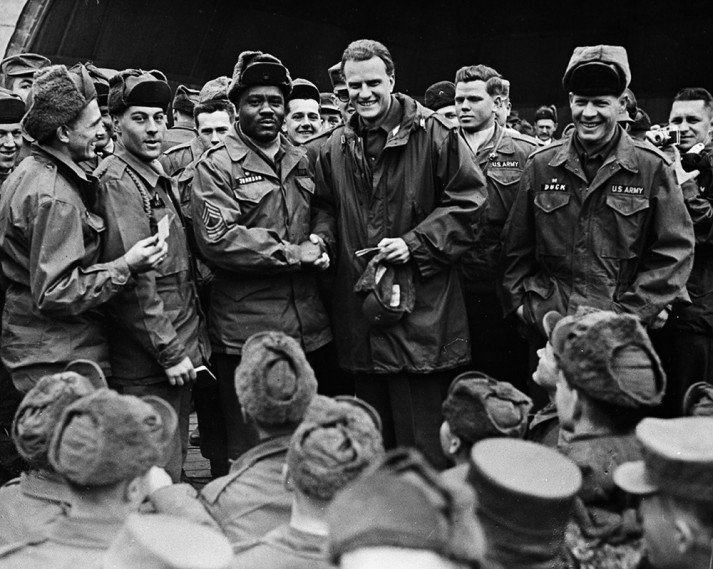 Along with the complimentary lunch, attendees will enjoy a special guided tour through the Journey of Faith, which is free and also open to those who can't make the luncheon.
On July 12, children participating in "Share God's Love Day" at the Library will take time to write letters and color pictures for current members of the military.
The Military Appreciation Month activities at the Library are not only meant to honor the men and women who serve, but to also encourage Christians to pray for the military and freedoms the United States was built on.
Ephesians 6 will be the theme Scripture at the Library in July, pointing visitors to verses that remind them to "put on the whole armor of God" and pray fervently against attacks on Christianity.
All of the Military Appreciation Month happenings at the Library are free. Outside of July, the Library also offers a 10 percent discount to those with a military I.D. or in uniform. For more information on the July Military Appreciation events, visit billygrahamlibrary.org or call (704) 401-3263.