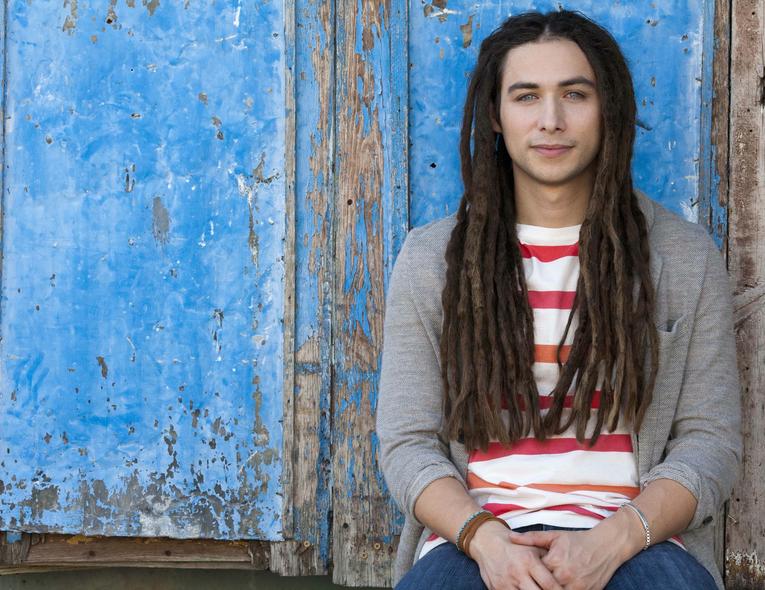 When Jason Castro auditioned for Season 7 of American Idol, he'd been singing for only a-year-and-a-half.  So when he took the stage as a finalist to sing Leonard Cohen's "Hallelujah," he had no idea that soon enough, he'd be publicly talking about his journey from drummer to vocalist – and his journey of faith.
At the time of his 2008 Idol run, Castro was a college student and had just gone through what he called "the worst year of my life."
"I felt music was becoming my god," he said, describing his sophomore year before the audition.  "I felt like I had to give music my all, that it was now or never, and I was squandering opportunities and not being a good steward of what God was giving me."
That included his grades.
"And my dad said to me, 'Do you really think God is going to bless you like this?' And I felt convicted," Castro recalled.
So he quit the band he played with in school, started teaching himself how to sing, and got honest about who he was both musically and spiritually.
"I really began seeking God and wanting to be more about the man I was becoming," Castro said.
Watch Jason Castro share his testimony with Ransom below.
Today, he's an accomplished singer and songwriter who just wrapped up a Winter Jam tour with contemporary Christian artists like TobyMac and NewSong.
It wasn't until 2009 that Castro talked more openly about his faith.  And now his latest album "Only a Mountain" takes fans on a ride, from that low point in college to where he is today.
"It didn't happen overnight, but I decided to turn my efforts over to God," he said.  "And it's been a joy to see how God has been faithful and that there was definitely a plan."
Castro's newest single with the same title of the album parallels the message of Matthew 17:20.  Jason sings:
"This is only a mountain.
You don't have to find your way around it.
Tell it to move, it'll move.
Tell it to fall, it'll fall."
 "I always, through my music, want to inspire people to have hope, but I think this album is also leaning more to the redemption side of things," he explained.
"There's been a massive change in my heart with the selfishness and things that kept me from enjoying complete freedom in Christ."
Power of Faith
Castro, whose family is Colombian, grew up in a Christian home and played drums at church during worship with his father.  When he was 16, he really got serious about his faith.
"I had to ask myself, 'Am I doing this because of what my parents say or because of what I believe?'" he said.
Now 25, a lot has changed for the blue-eyed, mellow Castro. Most notably, he's now a family man.  He and his wife, Mandy, have been married three  years and have a daughter. 
"I've gained such an appreciation for how God uses these new scenarios and circumstances in our lives to shape us and teach us more about ourselves," he said.
This is Castro's first time performing for the entire Winter Jam tour. Last year, he came in on the tail end of the concerts.
"I am just inspired by what takes place every night," he said of the Christian music series.  "Above how cool it is to tour, the coolest thing is knowing that I'm right where God needs me to be."
With Winter Jam over, Castro will be performing with the Sidewalk Prophets in April and May.
"I want people to realize faith is big and real and has power," he said.
"When I would deal with my doubt, every time there was just no refuting God is God,"
Castro continued.  "Every time I came back to just God."