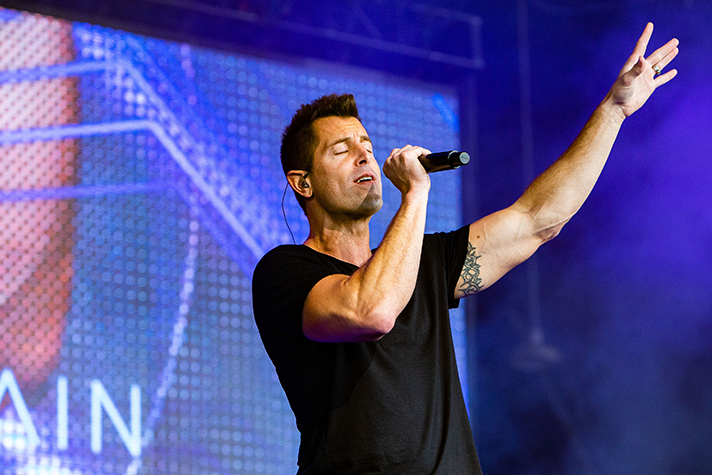 When Jeremy Camp was 16 years old, he made a promise to God. 
"God, whatever You want to do through me and in me, I'm willing," he prayed during what he calls his "surrender moment."
As a teenager living in Indiana, Camp never could have predicted what that promise would mean in the years ahead. He'd experience great joy, like performing around the world as a GRAMMY-nominated singer and songwriter. But he'd also face great sorrow, like losing his first wife Melissa to cancer mere months after their wedding. 
It's been 18 years since the Lord called Melissa home. Music helped Camp process his grief, with songs like "I Still Believe" and "Walk By Faith" capturing the cries of his heart during his wife's treatment and death.
All these years later, something Melissa said from her hospital bed has stuck with Camp.
"I might die from this cancer, but if one person gives their life to Jesus [because of my story] it's all worth it," she told him.
Camp often talks about Melissa's cancer battle on stage, but it's soon to be shared on an even bigger scale through the film, "I Still Believe." One of the biggest advocates for sharing her story is Adrienne, whom the musician married 16 years ago.
"[Adrienne's outlook is] if this is going to minister to people, that's all that matters," he explained.
>> Learn more about Jeremy Camp's story in the upcoming film "I Still Believe."
That's the mindset Camp carries with him every time he performs his award-winning songs. And it's one of the reasons Camp first got involved in Franklin Graham's Decision America Tour. 
"When I know there's an outreach and there's going to be the Gospel proclaimed, … I'm all in," the musician said. He's joined Graham during multi-city outreaches through Tennessee, California and the Pacific Northwest.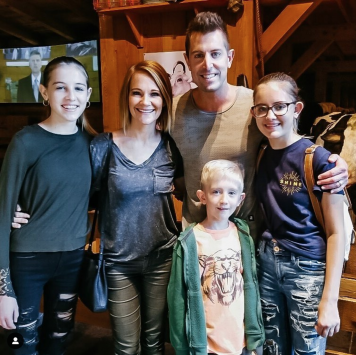 Over the past two weeks, the pair has crisscrossed North Carolina during the Decision America Tar Heel State Tour. Thousands have heard the Good News and hundreds have had their own "surrender moments" during the first seven stops.
"I've seen the response, I've seen how people have been affected, and I want to be a part of that," Camp explained. "I'm a minister of the Gospel, as well, that just happens to play music to do it."
Like many of today's ministers, Camp was influenced by a certain North Carolina farm boy who shared the Good News with more people in live audiences than anyone else in history. So when the current Decision America Tour stopped in Billy Graham's hometown this weekend, the musician took his family to the Billy Graham Library. 
"Honestly, I probably cried four times," Camp said. "[Billy Graham] knew what he was called to do, and God honored that."
Camp, like Mr. Graham, possesses a firm conviction of God's calling to share the hope of Jesus with all who will listen. Even through unimaginable pain, he's stayed true to his youthful promise to God—and he continues to believe his late wife's words.
From the Charlotte stage on Saturday, Camp told the thousands-strong crowd, "If one person tonight gives their life to Jesus, it's all worth it."