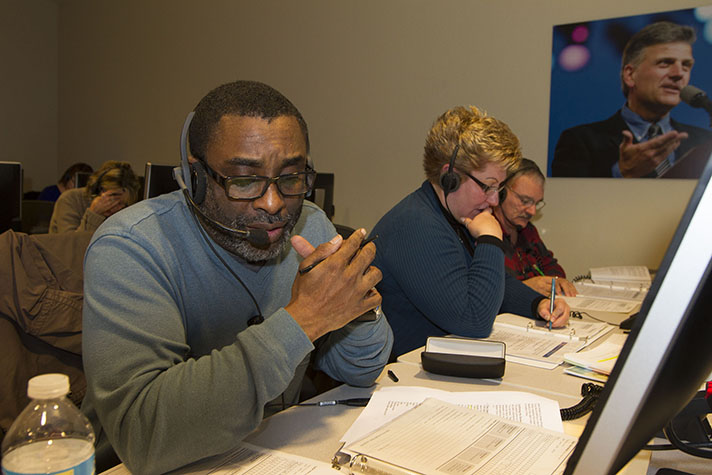 Ever wonder if people actually call the number on the bottom of the screen when something airs on TV?
Viewers watching Billy Graham's messages often reach out to ministry volunteers with the Billy Graham Evangelistic Association's TV Telephone Ministry (TVTM).
Billy Graham Classics feature the late evangelist's Crusades from around the world and are broadcast multiple times a week on domestic and international stations, including GOD TV, TBN, Faith USA, Cornerstone and YES TV in Canada.
Starting this month the ministry hopes to have all calls connect via the internet, increasing the amount of calls and opportunities to answer spiritual questions and share the hope of Christ.
Years ago, during the Crusades, volunteers fielded live calls at a time when modern technology was not commonplace.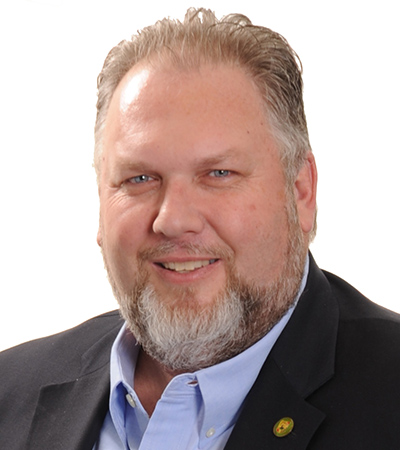 Bill Akehurst, chairman of Beachmont Ministries for TVTM, was young when his father helped install 100 phones during Billy Graham's 1981 Baltimore Crusade at Memorial Stadium. There were actually 101 phones in use as people called in to find out more about Christ and how to personally know Him. The last phone was on stage with the speaker.
Later, the TVTM Baltimore phone center opened with 101 phones in the fellowship hall of Wesley Memorial United Methodist Church in Maryland. This is where the telephone ministry began in the greater Baltimore area.
The Baltimore center was considered the East Coast hub, and was one of three locations that took calls during Billy Graham's telecasts. The other centers were in Minneapolis and Seattle, each with at least 50 lines.
Ministry Expansion
Joan Brigham and her husband volunteer at Beachmont, have opened up their home to receive calls on Saturdays.
They currently have six phones available, allowing them to also evangelize while at home.
"There's more opportunity to lead people to the Lord," Brigham said.
Additionally, they're hoping to train people for two months and have them use their personal cellphones.
"If people have an available office and high-speed internet … think how many people can be reached," she said.
Brigham wishes to see more people serve the Lord in this way if they're able. She hopes others will be inspired to open their homes and see how lives can be changed through TVTM.
On Crusade nights, phones went live at 5 p.m. and the team would field calls from across the country. Volunteers stayed until 1 a.m. so people on the West Coast had the opportunity to call in as well.
In the early 2000s, several churches in the Baltimore metro area set up phone centers.
TVTM celebrated 20 years of ministry in Baltimore in 2001 and received its millionth phone call during this time.
Five years later, Baltimore's TVTM center moved to Beachmont Ministries, located on an area campground. Despite the fact that the Beachmont location didn't have cell phone service, they were still able to connect 25 phones.
At first Akehurst was concerned about having a volunteer for each line. He later realized that God was in control and brought the right people to the right phone on any given night.
One evening, an 86-year-old former French teacher received her first call from a Canadian, who spoke only French. This volunteer was the only person on the team who knew French and was able to talk to that individual.
"It's all being choreographed by God," Akehurst said.
This ministry has seen God's faithfulness time and time again as people call in for all sorts of reasons. TVTM's goal is to be available for those who are looking to learn more about Jesus, but also to provide emotional and spiritual support.
Want to know Christ better? Start here.