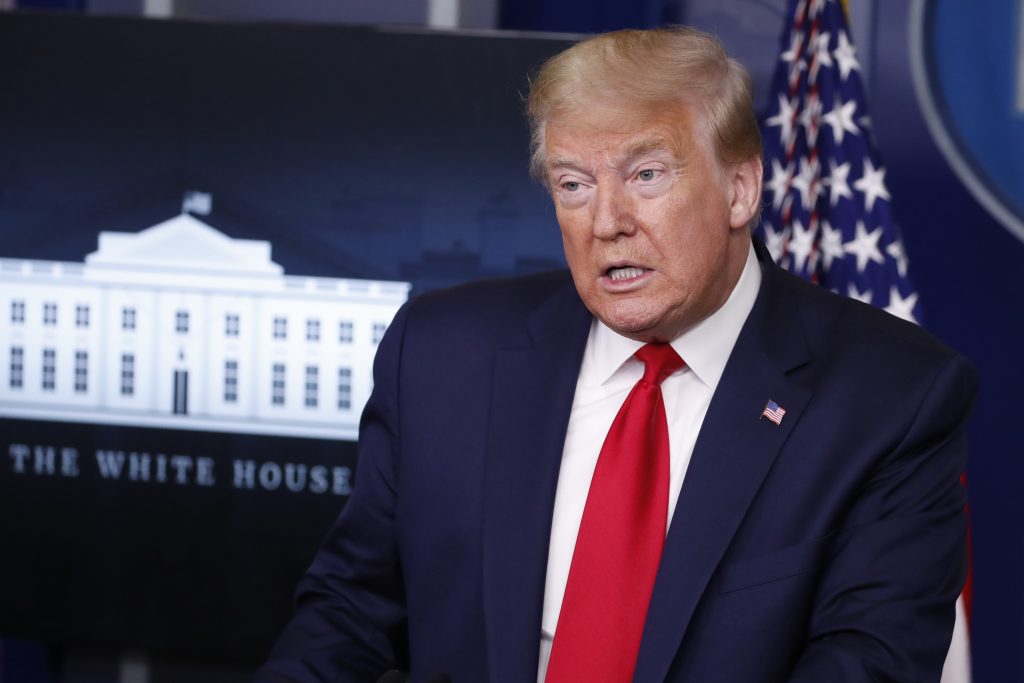 President Donald Trump categorized houses of worship as "essential" during remarks he made at the White House on Friday and called upon governors to permit them to reopen immediately.
State leaders have shown varied approaches to reopening places that are classified as non-essential. Essential operations really never closed even as stay-at-home measures were enacted nationwide in March in response to the rapid spread of COVID-19.
"We want our churches open," Trump told a group of bikers during a White House ceremony honoring our nation's veterans and POW/MIA on Friday. "We want our places of faith, synagogues—we want them open. And that's going to start happening. I consider them essential, and that's one of the things we're saying. We're going to make that essential."
Trump also met with members of the media on Friday. During the impromptu briefing, he categorized houses of worship as "essential places that provide essential services."
"These are places that hold our society together and keep our people united," Trump told the media during his 2-minute message.
"Many millions of Americans embrace worship as an essential part of life. … The governors need to do the right thing and allow these places of faith to open right now for this weekend.
"In America, we need more prayer not less."
Franklin Graham, president and CEO of the Billy Graham Evangelistic Association, wholeheartedly supported Trump's message.
"Thank you President Donald J. Trump for defending America's faith communities," Graham said in a Facebook post. "No question, churches are essential to our individual lives and to the future of our country. I believe pastors can take necessary precautions, following guidelines provided by the CDC, to open up safely, and I look forward to seeing that happen."
Graham also encouraged Christians to keep Trump in prayer.
"Continue to pray for the President to have protection and wisdom from God as he leads our nation through this time of pandemic—and let him know what this decision means to you."