"We all really do need to make a bigger effort."
Jean Lockhart was at the Idaho State Capitol when Franklin Graham stood on the Capitol steps in August. She came with about 100 others from the Boise Rescue Mission down the street—where she serves as chief operating officer—to join thousands of others in the Decision America Tour.
"I'm very concerned about America, and I really admire the Billy Graham ministry for coming and doing this," she said weeks after. "It's a huge, ambitious project to go to all 50 states."
Franklin Graham just ended his 50-state tour to every U.S. capital, but the prayer rallies he held were just a starting point—a way to communicate the urgency of America's moral decline and motivate Christians to do something about it.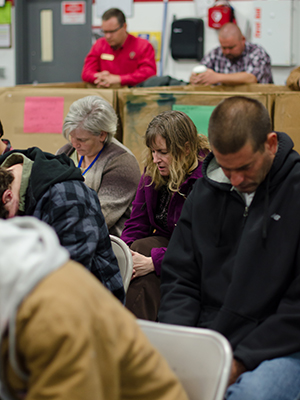 "It was the first time I felt hopeful for America in a long time," Lockhart said. "If all of us do a little bit, it's going to make a huge difference."
One of Franklin's suggestions has been starting community prayer groups.
After his stop in Boise on Aug. 10, Lockhart and others at the rescue mission were inspired to take action. They decided to hold monthly prayer meetings at their two locations in Boise and Nampa.
Lockhart admits she was a little concerned at first; the rescue mission was opening the meetings to the community and putting themselves out there. But as a non-partisan, Christian organization, she said, "we felt like it was a neutral territory."
At their first prayer meeting on Sept. 8, about 30 people at each of the two locations met around lunchtime and prayed for 20 minutes. In Boise, they met in the warehouse; in Nampa, they met in the mission-run thrift store.
"It isn't fancy, but it was heartfelt," Lockhart said after that initial meeting.
Folks at the rescue mission pray all the time, she said, but this one was different; "this one was just for America."
Jon Blank, director of the ministry center, led the prayer, but others prayed aloud, too—focusing especially on the presidential candidates and the upcoming election. They also prayed for the country to look to God for guidance.
A few people from the community joined in, and by the second prayer meeting Oct. 12, more from outside the mission showed up.
When Blank thinks back on the Decision America prayer rally in Boise, he said he's proud of his city.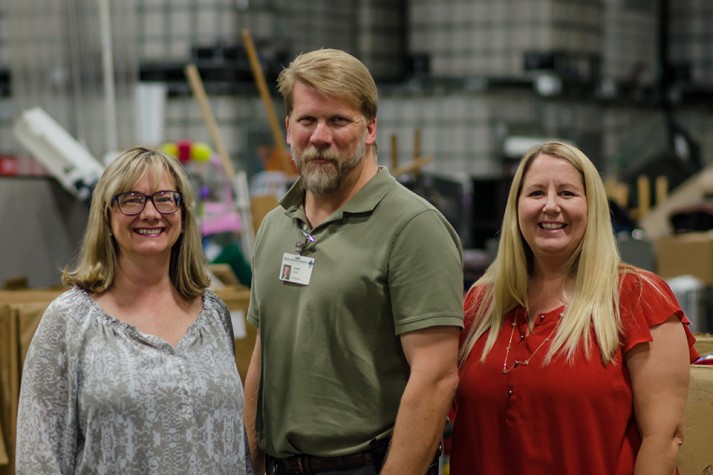 "A lot of people who follow Christ nowadays, they're quiet. It was good to see a good show of believers gathered together to pray, and to pray publicly," he said.
As people joined hands and bowed their heads that warm August day, he continued, he was touched by "a wonderful moving of the Holy Spirit."
The thousands there that day may have gone home and the tour may be over now, but the Holy Spirit is still at work through the prayers of many.
Blank says corporate prayer shows submission to God and brings believers together. As a rescue mission director, he said, it's also a way to lead by example. He wants rescue mission guests to see staff "laying down our agendas and laying down our pride" and appealing to God.
"I think there's a lot that God's going to do through those meetings," said Kendell Thurnau, manager of the kids program at the Boise Rescue Mission.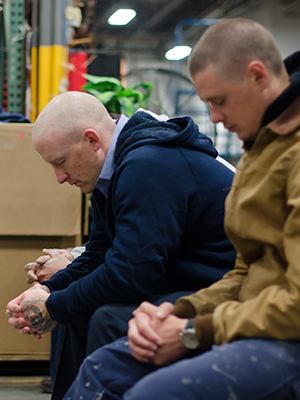 Thurnau has no doubt that the mission's daily prayer over the organization is a big reason staffers are seeing so many wonderful things happening among the homeless people they serve. She's even experienced it firsthand.
Thurnau was once a resident at the mission who had robbed banks and struggled with a meth addiction. She wanted to know Jesus Christ but there was no one around to exemplify the Christian life. Thurnau prayed for God to show her He exists, and two weeks later, she was applying to a program at the rescue mission. With the help of lots of prayer, she finished the program two years later. She's now married with children, involved in church and studies the Bible.
God tells us to pray and trust Him, she said, and that's "not something we take lightly [at the rescue mission]"—whether the prayers are personal or cover a whole nation.
"It's a very confusing time in our political system," she went on, but said she refuses to "sit back and complain."
"I can be a part of change," Thurnau said adamantly.
Lockhart agrees.
As a rescue mission leader, she's seen how emergency shelters, addiction recovery programs, job training and education scholarships help people get back on their feet.
Lockhart has been moved to her feet, too, ever since the Decision America rally.
"I definitely want to get more involved and become more educated" in the political process, she said. She's always voted, but said she's sometimes discouraged when she doesn't care for any of the candidates.
Now she's trying to figure out who God is guiding her to vote for.
"I think all of us feel like we can't do anything, and it's really not true," Lockhart said. "All of us should do what we can do."
Lockhart said many Christians hesitate to voice their opinions because there's so much pushback, "but we have to put ourselves out there. Otherwise we're not going to have candidates we like and we're not going to have the outcome we like."
Some around the rescue mission have discussed whether to run for office or how to get more involved politically, she said, but whatever they decide, one thing will remain the same at this Boise ministry, even after the November election:
"We are going to keep praying."