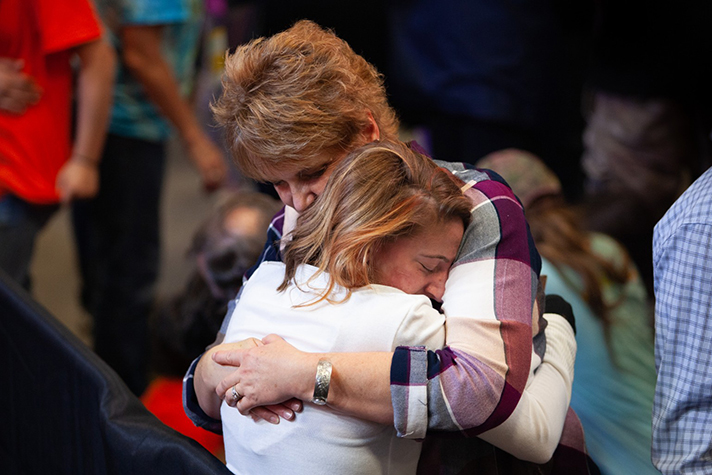 Life without a true north could feel unrestrained, free. Or, it could seem confusing and lonely.
Along with many others in the world, some people in Great Falls, Montana, think truth is relative. They believe whatever they want.
Introducing people to the One who created truth is Will Graham's heart. During the three-city Big Sky Celebration in Montana, the evangelist explained that it's Jesus Christ.
"Either you're going to accept Him or reject Him," Graham preached. "There is no neutral ground. What decision are you going to make?"
>> See photos from Saturday's Celebration.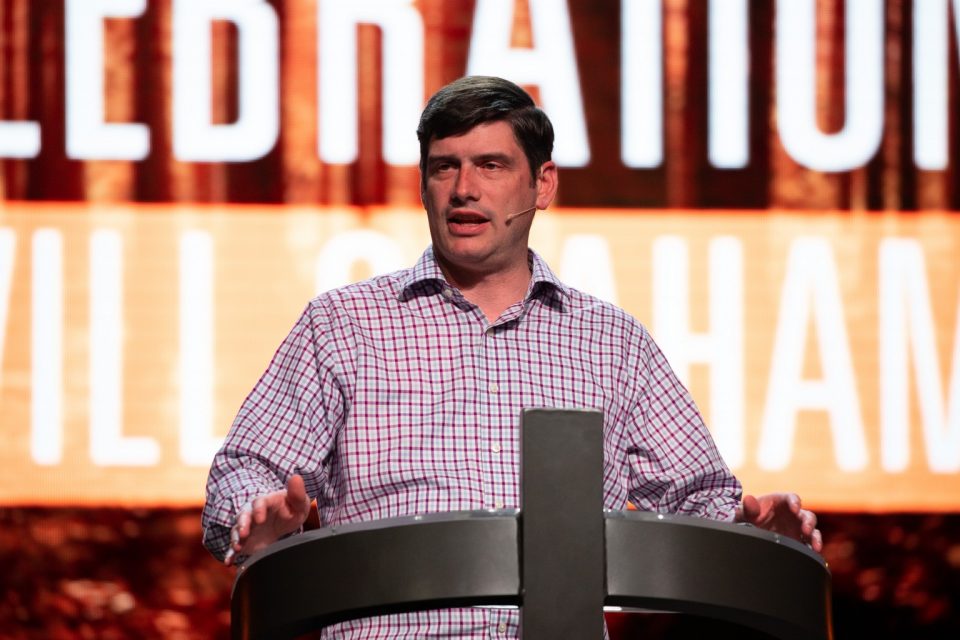 Saturday night, 1,900 people came to the Four Seasons Arena, and many didn't know what they were looking for. That's common, said Shane Etzwiler, Celebration co-chair and president and CEO of the Great Falls Area Chamber of Commerce.
"I think people are really hungry for the truth because they know something's not right [in this world]," he explained. "They just don't know what that is."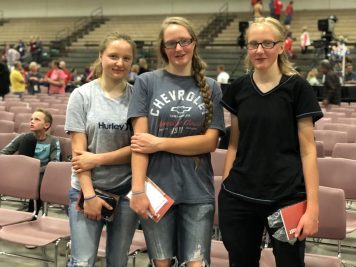 Will Graham offered a different message than the world offers. Speaking from Matthew 27, he told how even Pontius Pilate, who ordered Jesus Christ to be crucified on the cross, couldn't decide His fate.
"There was something different about Jesus," Graham said. "[Pontius Pilate] recognized the truth."
16-year-old Delilah believes God is real, even though there's peer pressure not to. She admits that "makes it hard to know if what you believe is right."
Her big smile, though, showed her confidence in choosing Christ. "I never heard it like this," she said. Delilah heard about God's love in music from The Afters, Aaron Shust, Phil Wickham and The Color. Along with the Gospel message from Will Graham, she said that faith felt "alive."
Her sister, Renee, also surrendered her life to Christ. She knows it won't be an easy road, as Graham mentioned Saturday night, but said her decision was "more important than the consequences."
'Eyes to Be Opened'
Shane and others have been asking God to transform their city for a long time. "We're just praying for people's eyes to be opened," he said.
29 years ago, five pastors formed "City Pastors Prayer" to pray for Great Falls and spiritual breakthroughs. Now 35 churches from various denominations meet weekly. They've also led prayer rallies for the Celebration.
God answered that prayer, as hundreds have made decisions for Christ so far this weekend. Now, new believers have Someone to count on—and a faith to pass on to others.
"This is a time for families to start a new spiritual family tree," Shane said. "That one person coming to Christ can now influence the rest of the family for generations."
Find your true north in Christ. Pray now.