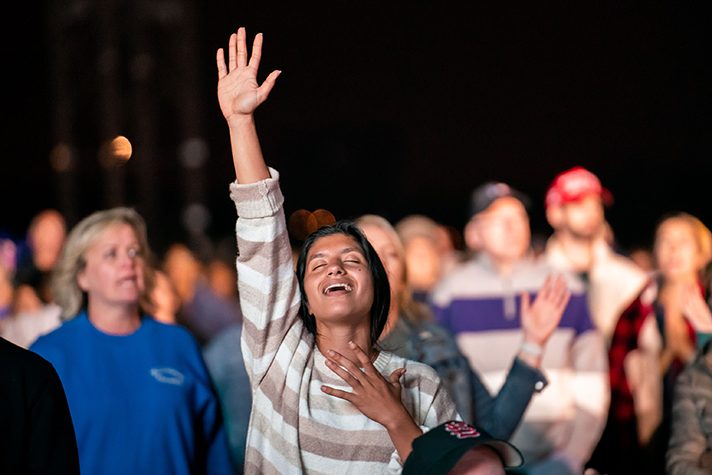 Each night of Franklin Graham's God Loves You Tour, there are many moving parts.
Counselors. Musicians. Greeters. Lighting. Soundboards. Decision cards.
And John, a Billy Graham Rapid Response Team chaplain who served at Tuesday's tour stop in St. Louis, Missouri, knows God can use any of those elements to lead people to salvation. 
"You don't know what God's going to do through an event like this," he said.
>> See photos from night 2 of the Route 66 Tour.
For the local business owner, God used a scary health diagnosis and a DC Talk song ("In the Light") to lead him to surrender. For John's wife Pam, He used a next-door neighbor to help the Gospel to click. 
So, after an evening of bluegrass music from Dennis Agajanian, bilingual worship from Marcos Witt, dance-worthy tunes from the Newsboys, and a Bible story told by Franklin Graham, only God knows what exactly led hundreds to stand and surrender their lives to Christ on Tuesday.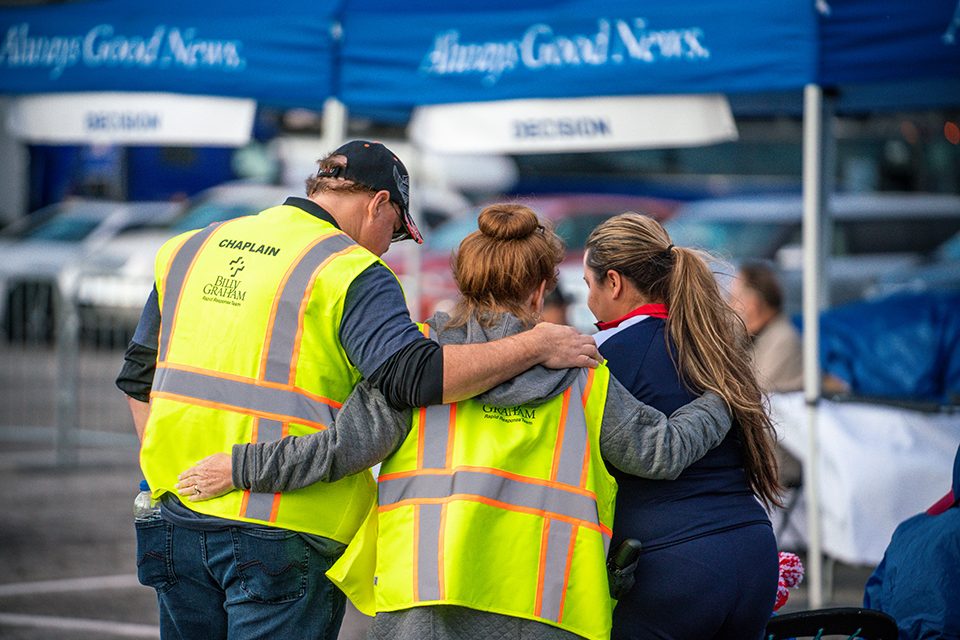 For the second stop of the God Loves You Tour, Franklin Graham focused his message on the Biblical character of Naaman, a powerful army commander struck by leprosy. 
"Leprosy in the Bible is also a picture of sin," the evangelist said, helping an audience largely unaffected by the ruthless disease grasp the story's deeper meaning. 
"Leprosy starts with a small beginning, but soon it can infect your whole body." He added, "Sin spreads quickly. It's corrupted every part of the human race."
But just like Naaman, healing is possible.
"The Bible tells us that the blood of Jesus Christ cleanses us from all sin," Graham explained. "He'll forgive you tonight—it doesn't matter what you've done—but you've got to come to Him."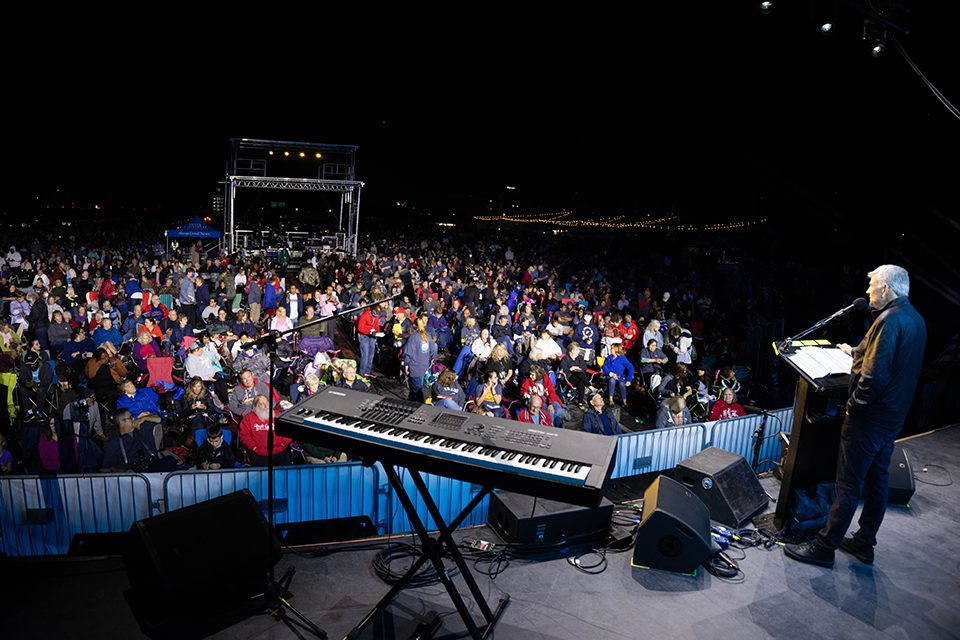 Tuesday night at the World Wide Technology Raceway, many people decided to leave their past behind and come to Christ for complete healing. Even though the sun set long before, lights from the stage made it possible to see their figures rise from lawn chairs and blankets at Graham's invitation.
"It was wonderful," said Karen, who volunteered to talk and pray with those who stood during the invitation time. 
And God seemed to lead her to just the right person to approach during that tender moment.
Among the crowd of 4,200, she spotted a 20-year-old woman who recently had a miscarriage. So recent, in fact, that she still has to tell her husband who's at boot camp right now. She's planning to call him Sunday with the heartbreaking news. 
As the woman shared her story through tears, Karen—who used to work as a high school counselor—offered to pray for her. Not just Tuesday night, but in the coming days as she tells loved ones and grieves the loss. 
"Now she has good news to share, too," said the retired volunteer. "She decided to follow Christ for the first time. That's about as good as it gets."