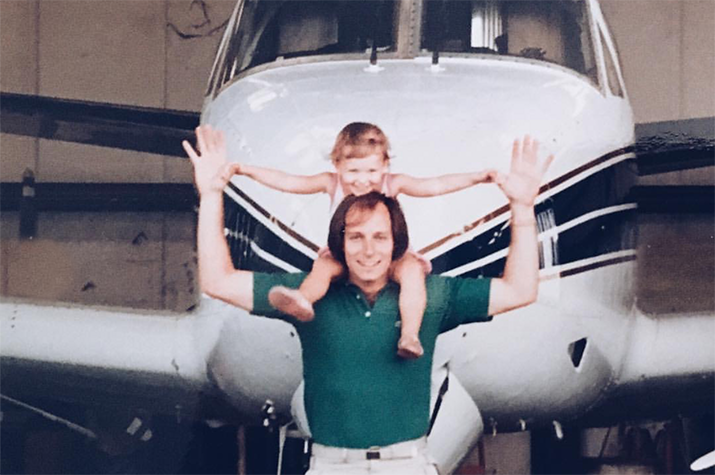 Terry Weidberg was running on the beach in Charleston, South Carolina.
It was nothing out of the ordinary. As an active father who lived on the coast with his young family, he made a habit of exercising almost daily.
However, that particular day, Terry offered an out of the ordinary prayer: "Lord, crazy stuff is happening with my family. I don't want to break up my family. I don't want to leave. But my wife is asking something of me that I can't give her. I need your help. I need your guidance. I need you to reveal yourself to me."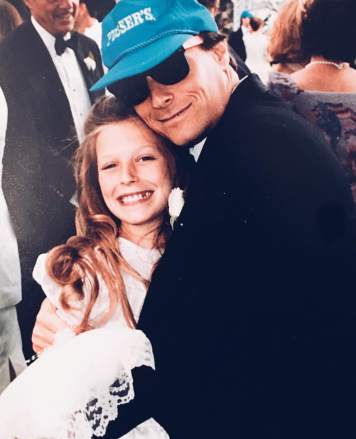 When Terry and his wife, Robin, got married, they agreed to raise their children in the Jewish tradition. But several years into their marriage, Robin—who grew up Southern Baptist—expressed her desire for their two daughters to experience a personal relationship with Jesus Christ.
That suggestion didn't go over well with Terry, who came from a Jewish family. But he loved his wife and his kids, so for one of the first times in his life, he asked God for wisdom.
Within a few months of that beachside prayer, one of Terry's closest friends gave him Billy Graham sermons on cassette tape. He didn't listen to them right away, and then the stereo system in his car broke. He popped in other cassettes—tape after tape—but nothing worked.
Then he inserted the Billy Graham one. Mr. Graham's distinctive voice boomed through the speakers—and spoke directly to Terry's searching soul.
That experience led him to start reading the New Testament and talk with friends about spiritual matters. Within the year, Terry went back to the beach and prayed again—to accept Jesus Christ as his Lord and Savior.
Start of a Spiritual Legacy
Through Terry's prayer, God not only changed the life of one man; He changed the spiritual direction of an entire family.
London Gatch and her sister were in elementary school when their father surrendered his life to Christ. With no Messianic Jewish congregation in Charleston at the time, their family started gathering with believers of a similar heritage in their home.
As she attended the congregation throughout grade school and into college, London learned more about a relationship with Jesus Christ—what her mother had so deeply desired—and accepted Him as her personal Savior.
Like her father, that decision changed the course of her life. From a young age, London was enamored with worshipping God through music. It wasn't until her 20s, though, that she felt called to write and lead worship professionally.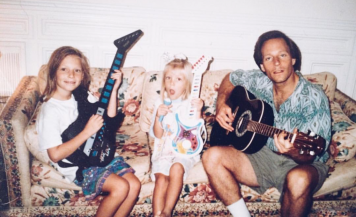 "I believe we're all called to be worshipers," she said. "But I really felt God say, 'This is the career path I have for you.'"
In obedience to the Lord's prompting, she moved to Charlotte, North Carolina, for a position at Elevation Church. For eight years, she participated in the church's chart-topping music group, Elevation Worship.
In 2016, she again followed God's leading by moving back to Charleston to write and produce a solo album, "New Stories," which released in February.
"I wonder where I would be right now if my dad hadn't had that encounter with the Lord," London said.
>> Listen to London Gatch's solo album, "New Stories."
Next Generation of Faith
Terry passed away 15 years ago, but his spiritual legacy continues to grow. London and her husband, Lance, are raising their two daughters, Tilly and Sofie, in the Messianic Jewish tradition.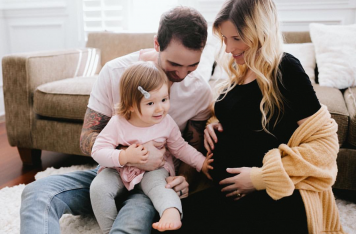 "[Judaism] is a very rich, deep part of my heritage and who I am, and I definitely want my little girls to know who they are and where they come from," she explained. "Jesus is the King of the Jews. He came to fulfill the prophecy of the Old Testament. To grow up understanding that is very special."
While Billy Graham didn't directly introduce London to Jesus, she's very thankful for the role he played in the lives of those who came before her. In addition to his influence on her father's life, her grandparents followed Mr. Graham's ministry for years—and her 93-year-old grandmother still supports the Billy Graham Evangelistic Association.
"Billy Graham played such a role of pastoring the leaders of our family, who then turned around and pastored me," she said. 
With London spreading the Gospel as a mother and musician, God only knows how many more disciples of Christ will spring forth from the beachside prayer of one Jewish man.