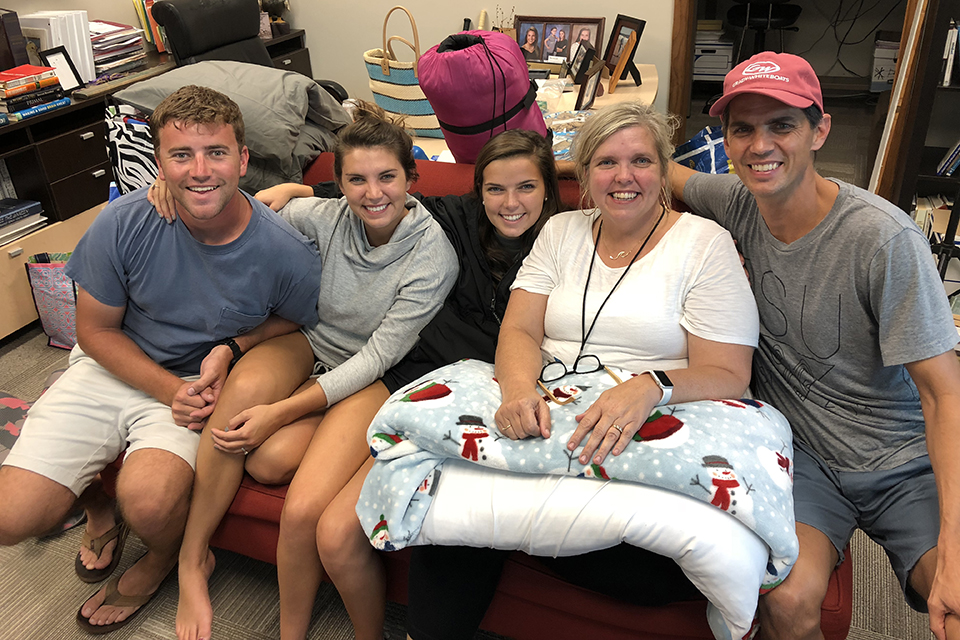 Sunday update: Port City Community Church is hosting 1,000 power company workers in its building and will soon be joined by workers and volunteers from Samaritan's Purse.
On Friday morning, Hurricane Florence made landfall just a few miles from the church. "It's a crazy howling sound like a freight train," Julie Ashcraft said as the storm slowly passed over. They lost power, but everyone inside the building was safe.
They're praying for all those who are suffering as the deadly storm continues its trek across North Carolina.
As dozens of their friends and neighbors locked up their homes and headed inland to escape Hurricane Florence, Mike and Julie Ashcraft were preparing to hunker down in Wilmington, North Carolina, where they've lived for the last 25 years.
"We actually did not even consider leaving, really," Julie said.
"We wanted to be here in the aftermath," said Mike, the pastor of Port City Community Church, which has campuses in Wilmington, New Bern, Leland, and Jacksonville, North Carolina—all in the path of the massive storm.
>> Florence Update: Billy Graham Rapid Response Team Chaplains Ministering to Hurricane Evacuees
To keep their family safe, Mike and Julie decided to stay at the church's Wilmington location, a massive concrete-and-steel building situated between the downtown riverfront to the west and Wrightsville Beach to the east.
"The church building is really, really safe," said Mike, who studied architecture before he became a pastor. "It could withstand a significant storm. If I thought there was danger to our personal lives, we wouldn't do this, but I think we're safe here."
Knowing the church building could serve as a resource for first responders and disaster relief ministries including Samaritan's Purse, the Ashcrafts decided to be in place and ready to help if their city takes a beating from Florence.
After experiencing multiple hurricanes over the years, they knew it could be extremely difficult to get back into Wilmington if they evacuated.
Their 17-year-old daughter, Michaela, wasn't so sure about her parents' plans at first. It didn't help that many of her friends were posting doomsday-style messages on social media as the storm approached.
"My friends were freaking out like, 'We're leaving—no one stay. It's gonna be really bad,'" Michaela said.
Feeling anxiety and uncertainty creeping in, on Tuesday night she decided enough was enough.
"I just went up in my room, and I opened up my Jesus Always book, and the whole thing was about not being anxious and not being fearful. I was like, 'OK, I don't need to be anxious or fearful, because that doesn't help anything. God's got this, and His hands are all over this city."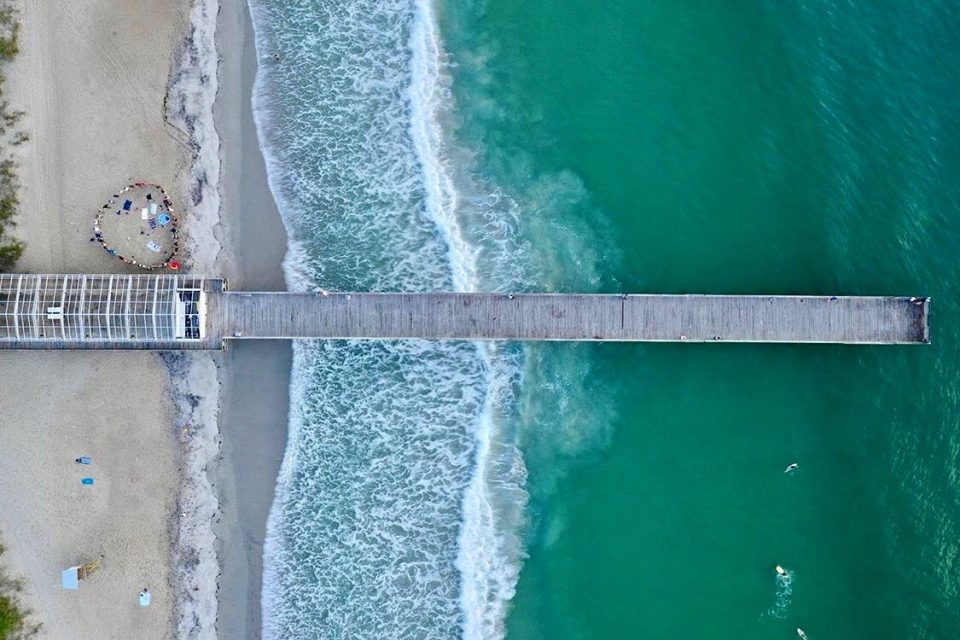 Michaela later told Mike, "Dad, I have so much peace about this storm."
She had internalized something her father has been sharing with Port City Church's congregation for a long time: Real peace comes from God.
"If peace is circumstantial then we're always going to be prone to fear and anxiety," Mike said late Wednesday afternoon as the outer bands of the hurricane brushed the Carolina coast. "But if peace is what comes from God's presence and His promises, then we always have it."
When someone finds peace through Jesus Christ, Mike says, difficult circumstances—like a monster hurricane—become opportunities to exercise faith and trust.
"Whether the hurricane's a 4 and it knocks our house down, or it's a 1 and I just have to clean up debris, my own internal world is theoretically the same," Mike said, before a brief pause.
"I'm hoping for the 1, by the way."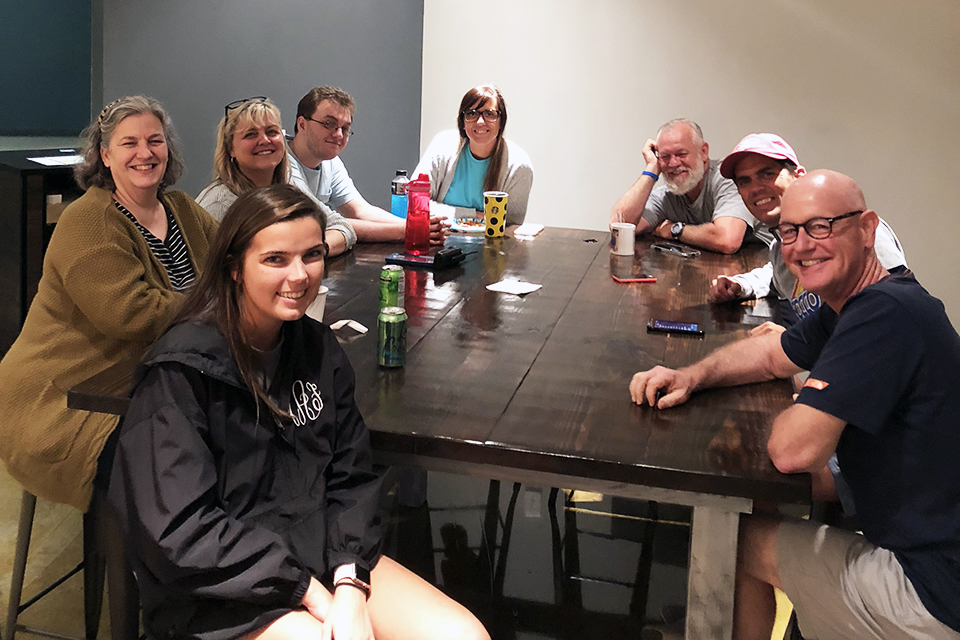 By Wednesday night, the wind and rain were picking up as the group of families gathered together in the church for dinner. Julie emptied out her freezer to help provide a few days' worth of meals, along with enough cookies to feed a small army.
The group that's riding out the storm will be scattered across the church on air mattresses. They're joined by several cats and dogs, including the Ashcrafts' daughter and son-in-law's yellow lab, Baxter.
They're stocked up with board games and computers, and church staffers have been spotted roaming the halls on skateboards and tricycles. They know they might be there for quite a while.
"Hopefully we won't get on each other's nerves too bad," Mike laughed.
As he turned back to more serious matters, he encouraged those affected by the hurricane to keep the faith in the midst of the storm and try not to worry.
"There's not much you can do with something like this except wait and see and hope and pray and trust."
You can have peace with God in the middle of the storm. Start here.