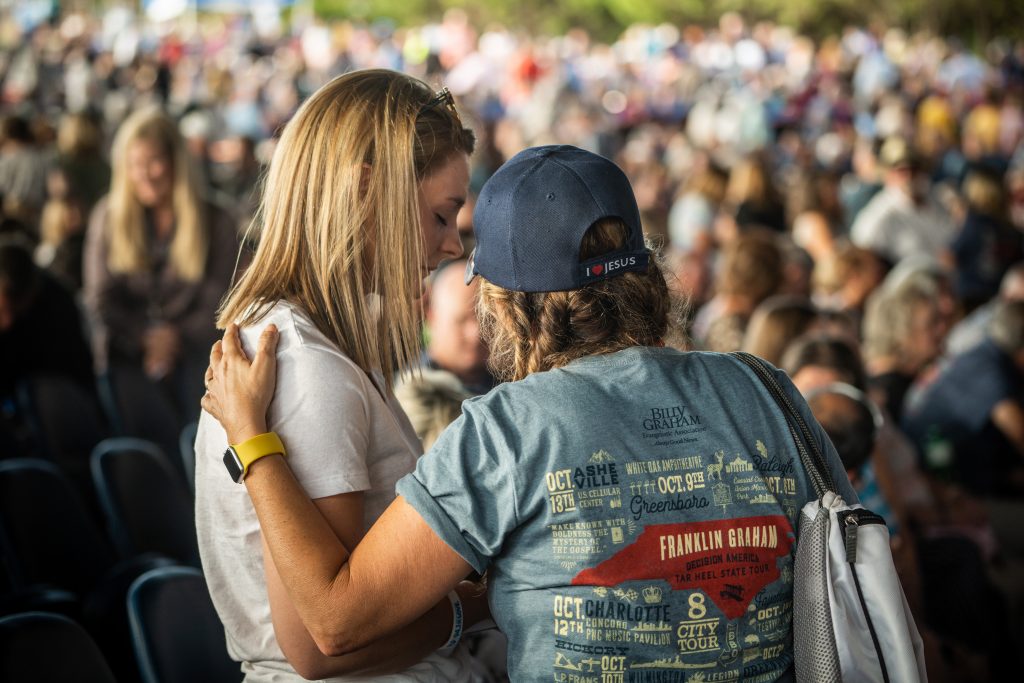 A lot has changed in Charlotte since Billy Graham last preached in his hometown in 1996.
The population has doubled. Uptown is bursting. And there's a second generation of Charlotte Hornets and Carolina Panther fans.
But as much as has changed, one thing hasn't—the Queen City's need for a real relationship with the King of kings.
And that's exactly why Franklin Graham came to his father's hometown to preach the Gospel on Saturday afternoon at PNC Music Pavilion, the seventh stop on the Decision America Tar Heel State Tour.
"Every word of the Bible is true. And God's Word does not change," Franklin Graham said. "God's standards are the same—today, tomorrow and a million years from now."
The comment drew a hearty applause, second only to his Biblical stance on marriage that many even in the church have tried to take out of Scripture: "Marriage is between one man and one woman."
In 23 short years, the country that passed the Defense of Marriage Act in 1996, has morphed into something that is now unrecognizable to some.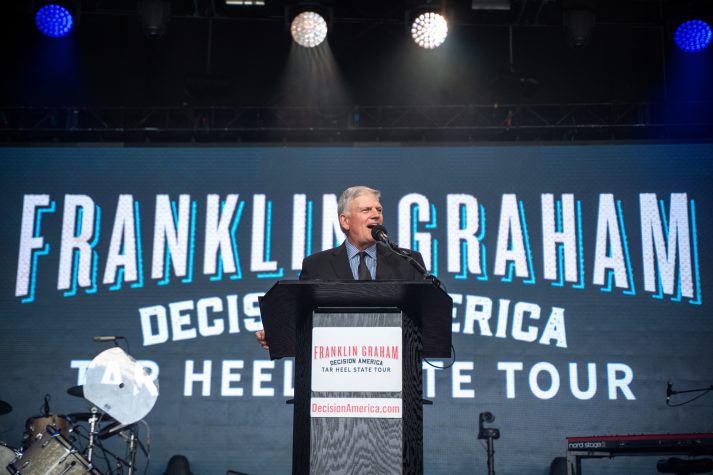 Yes, one generation is all it took for a Christian standing on Biblical principles to be considered "intolerant." And in a day when calling out abortion as "murder" can be considered controversial, Franklin Graham has no qualms of setting the Scriptural record straight.
But that's not why he preaches.
His heart is to let everyone know—especially those who can't let go of their past—that God loves them.
And that it's all about their heart.
No matter who they are or what they've done.
"Some of you have had an abortion, and it's haunted you every day of your life," Franklin Graham said. "I'm here to tell you tonight you can be forgiven."
More than 500 took Franklin Graham up on his offer to follow Jesus Christ as twilight started to snatch away swaths of the sky. Some texted in their eternal decisions, but a majority stood, publicly declaring their intent to accept Jesus Christ into their lives.
"Do you have hope?" said Franklin Graham, who used the story of Blind Bartimaeus to illustrate how Jesus is waiting for us to simply ask. "Bartimaeus put all his hope in Jesus, and that's what I'm asking you to do tonight."
Gary Roby was looking for someone who met that description. The prayer counselor who drove 70 minutes down the road from Winston-Salem was walking up and down the aisles, when Robert, an elderly gentleman in a wheel chair, caught his eye.
"I'm a sinner, but I didn't stand," Robert told Gary. "But I wanted to."
Robert prayed to follow Jesus, and Gary felt it was a God-inspired encounter: "It's awesome."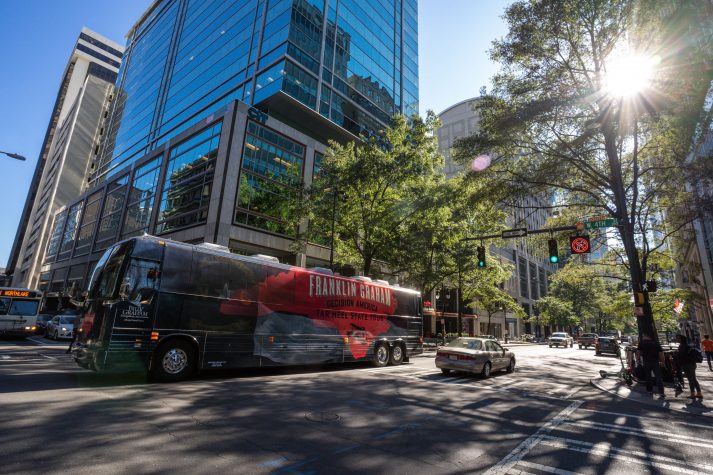 Gary and his girlfriend Melissa Cox had both volunteered as counselors at the Greensboro stop on Wednesday. The experience was so rich and rewarding, Melissa emailed BGEA asking if she could continue through the end.
So, she road-tripped to Hickory on Thursday and Charlotte on Saturday, where combined with her Greensboro experience, she's personally witnessed five decisions for Christ. That included a woman in her 50s who had recently lost her son to suicide and had turned to alcohol to cope.
"I have been praying for a long time for God to use me at the moment someone says 'Yes' to Jesus," Cox said. "I figured this would probably be the easiest way to share my faith."
Hearing three Gospel messages in four days has helped immensely.
"It's been great to hear Franklin share the Gospel," she said. "It's very clear the way he weaves the Gospel into it and then asks direct questions.
"To put your faith into practice, there's really nothing we have to fear. To actually go share your faith with someone makes all the difference."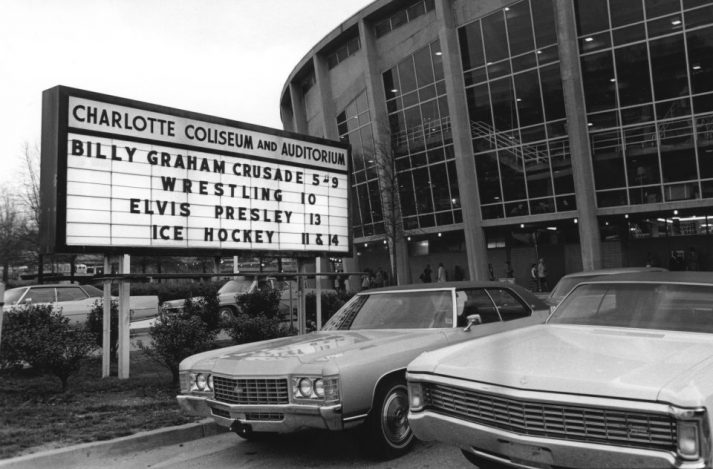 'The Area Has Changed So Much'
Asked by media about the difference from Charlotte in 1996 to the one he grew up in, Billy Graham didn't hold back his opinions. (He held Charlotte Crusade events in 1947, 1958, 1972 and 1996).
"The area has changed so much from when I grew up here as a boy," he said. "Back then it seemed that there was a church on every corner. We had sin then, but it seems today that so many more homes and lives are being torn apart by sin and the devil.
"As preachers of the Gospel, you and I ache over this, and we long to see a mighty turning to God in our Carolina communities. Thousands need to accept Christ."