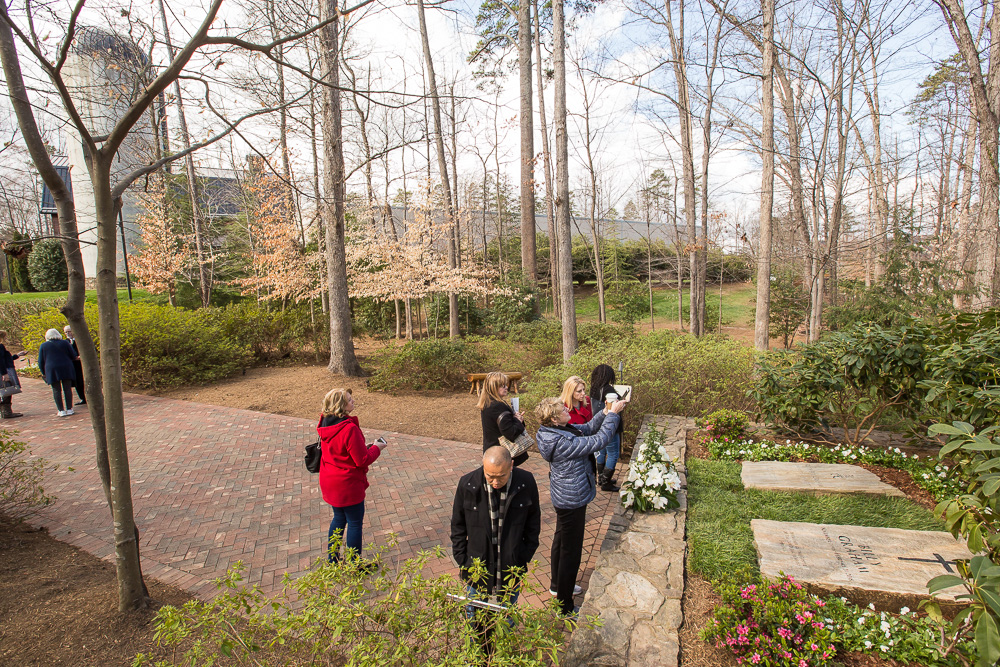 Although Billy Graham went to his eternal home on February 21, 2018, his legacy continues where it first began, in Charlotte, North Carolina.
Mr. Graham's funeral was held under a white tent at the Billy Graham Library on Friday, March 2. On Wednesday, March 7, the Library reopened to the public.
Many visitors came to pay their respects, solemnly praying or recalling Crusade memories while walking through the Graham Family Homeplace, The Journey of Faith tour and the Memorial Prayer Garden, where Mr. Graham is buried alongside his wife, Ruth.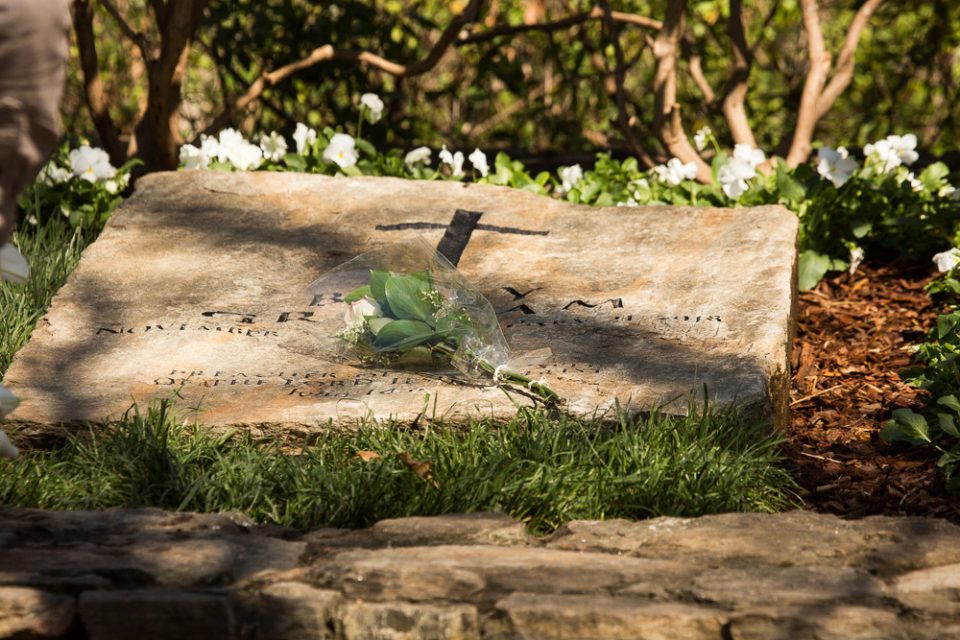 "It's so important that people who come just to visit, who may just be curious, will also get to hear the Gospel and hear the message that he preached around the world," explained Ken Barun, executive vice president of the Billy Graham Evangelistic Association. "We've always called the Library an ongoing Crusade."
See how Billy Graham influenced several visitors' lives:
A Message to Give Away
"I can't wait to get in there and see it," said first-time visitor Don Adkins, before entering the Library's Journey of Faith tour.
Don, from Richmond, Kentucky, stood outside the Library staring up at the 40-foot glass cross marking the entryway. For more than a decade, he's made small stained glass crosses and given them away.
He wants people to see the cross and know Jesus, just as Billy Graham did. Don now plans to build a cross window, similar to the cross he stared at, in his building back home that faces the interstate.
He and his wife, Roberta, are both familiar with Billy Graham's message of the cross.
"It was so awe-inspiring to see that many people coming to know Christ through his sermons and presence," said Roberta, who grew up watching his Crusades on TV. "I've always felt he was a humble man, but through Christ, so many were touched."
Lessons Learned
Aliyah Melvin and three of her classmates walked the grounds of the Library, curious to know more about the well-known evangelist who began his walk with the Lord as a teenager in Charlotte.
While this was the first time some of them were personally discovering his ministry, a couple of them had grown up hearing about him from their parents.
"He inspired me to live for the Lord and do what [God] has called me to do," said 10th grader Aliyah Melvin. "He was a good man and the Lord fully used him."
The leader of the field trip, Naomi Smith, had a personal history with the Graham family.
Growing up in Black Mountain, North Carolina, she had met the Grahams on numerous occasions, and even has a framed picture with Billy Graham.
She smiled as she recalled how she and her husband, who had both worked at the Billy Graham Training Center at The Cove, discovered within hours of their wedding on August 13, 1994, that they were getting married on Billy and Ruth Graham's 50th wedding anniversary.
"It was a blessing," she said. "We're going into our 24th year of marriage and we're very aware of Christ's impact on Billy and Ruth. … It's the glue. I hold to that for my husband and I."
New Inspiration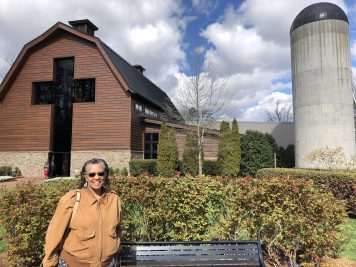 Jackie Elliott was anxious to return to the Billy Graham Library, so much so that she told herself to slow down her speed on the drive over from Fayetteville, North Carolina.
"You can feel the presence [of God] even before you park," said Jackie, who had first come to the Library when it opened in 2007.
Jackie, a fiction writer, was so inspired during that visit, that she began including Christian guidance in her books.
In the early 2000s, she studied under Billy Graham through an online course and by reading his books.
Now she was ready to return to the Library for some new inspiration.
"I came to be re-inspired and continue on, because his legacy is in each of us," she said, eager to walk around the property and reflect on this man of God.
"[Him] being a man of integrity has inspired me to be a woman of integrity," she said, admiring how Billy Graham always stood firm and professed his faith. "That's what we need to continue to do."
Although she never had the chance to shake Billy Graham's hand, she knows that as a Christ-follower, she'll meet him in heaven. "We're going to change our address to be the same as his," she said.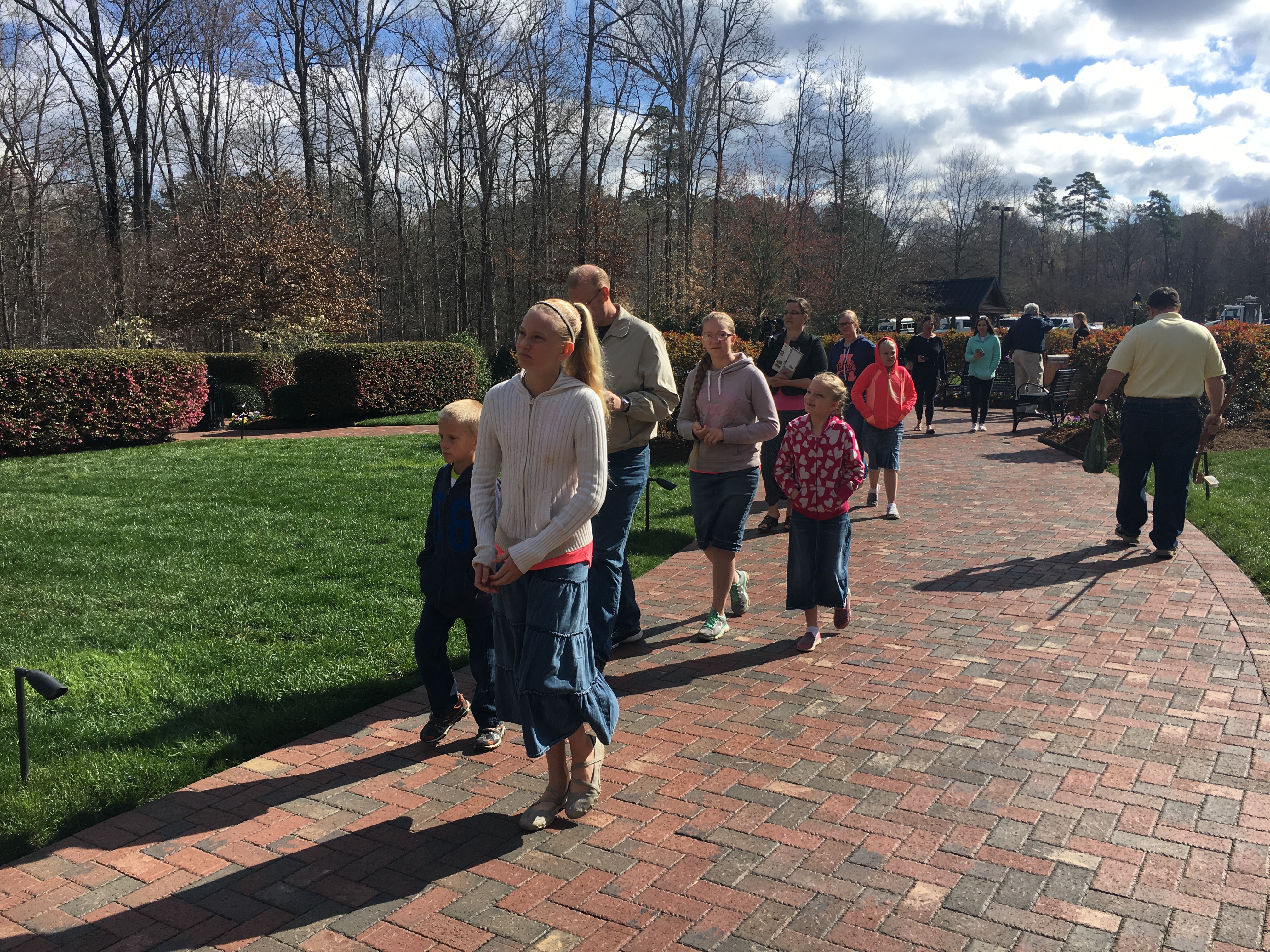 You can have a relationship with Jesus that will last through eternity. Know Him today.