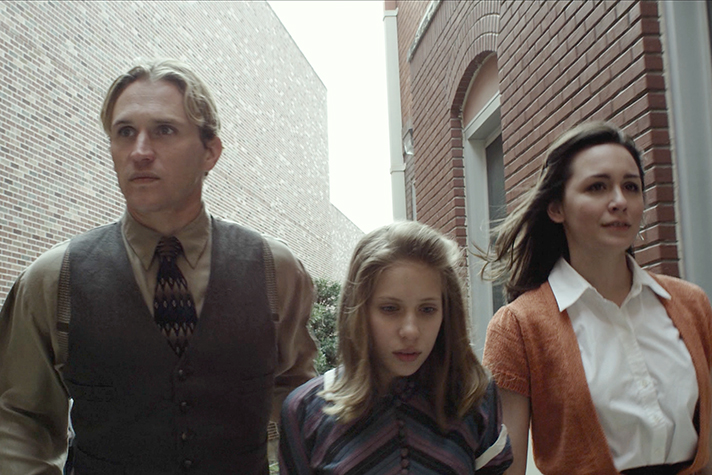 In a world that's totally veering off course morally, Peter Spencer—writer, director and executive producer of Return to the Hiding Place—says it's time for Christians to step up and take the wheel.
"We look to the media to protest what's happening to Christians in the Middle East … women being taken as slaves, children being murdered.
"If believers really understood what the Lord has taught us about being a people, we'd be much more unified. And we would have a tremendous influence on society."
That potential influence is the driving force behind Return to the Hiding Place, the sequel to the 1975 Billy Graham film, The Hiding Place.
While the original film told the story of Corrie ten Boom and her family's experience during the Nazi occupation of the Netherlands—Return to the Hiding Place gives a view of this same time period from the perspective of the student resistance army ten Boom hid in her home.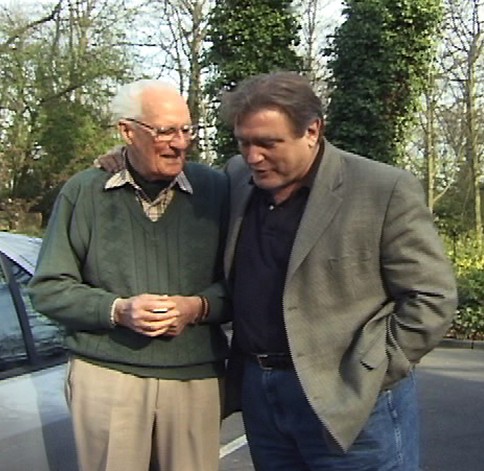 The journey to produce the movie began about 20 years ago when Spencer met Hans Poley, whose life is at the center of Return to the Hiding Place.
'Return to the Hiding Place' releases on DVD  Sept. 15. Pre-order the special DVD set with 'The Hiding Place' today.
Hans was the first person Corrie ten Boom hid in her home. All except one in ten Boom's resistance army were teenagers.
"Here they were dreaming about the future and getting married, then suddenly—without any choice—their lives were jolted by the Nazis coming into the country," Spencer explained. "They had to make a decision: were you going to sit idly by or do something about it?"
Hans and Spencer soon developed a friendship. Eventually, Hans gave Spencer rights to his autobiography. Spencer set out to make Return to the Hiding Place—though he'd never made a film before—and the project became a family affair.
Spencer's wife, Maria, worked in costume design, while all four of their children held roles acting, producing, co-directing and editing. Though the film was developed with a small budget met by donors and sponsors, it has the high quality feel of other movies in Hollywood.
"It is a great piece, well-produced and powerful," Franklin Graham said of the movie, which has already won several independent film awards. "This release is very timely and has modern-day application as anti-Semitism is rearing its head again in many parts of Europe and the United States."
God's Providence
Ironically, Spencer crossed paths with Franklin Graham some 45-plus years ago—they attended the same alternative school.
"Billy Graham actually came with Franklin the first day when they were signed up and of course everyone was in awe," Spencer recalled.
Though Franklin was sent to the school because of his rebellion, Spencer said he recognized there was something special underneath it all.
"Franklin was his own individual, but he had this wonderful presence that his dad had," he said. "And I could tell he was a natural leader."
Spencer still has that admiration for Franklin and especially for the Billy Graham Evangelistic Association. So much so that a percentage of proceeds from sales of Return to the Hiding Place will be given back to BGEA to help spread the Gospel.
"Someone who speaks truth in a world where Christians are under attack just like the Jews were under assault [is needed]," Spencer said.
Though people assume he made Return to the Hiding Place because of the childhood connection to Franklin Graham—Spencer knows it was God who carved this path.
"Anyone who thinks God has forgotten about them or that He's not paying attention [this is an example]," he said.
"It's not coincidence. It's providence of God."
Forty years apart, both The Hiding Place and Return to the Hiding Place show the character and resilience one's Christian faith can bring—as well as the courage and compassion it requires.
Spencer hopes the film will ignite today's teens and young adults to stand for their beliefs and set a biblical standard—as Hans and his friends did.
"(After watching the film), young people that were somewhat disconnected from their faith walk out realizing we're living in a culture that makes fun of Christianity. It mocks Christians. It oppresses Christians," Spencer said.
"They are devalued," he continued. And now, "Young people are going to have to make decisions."
Will you sit idly by or do something?