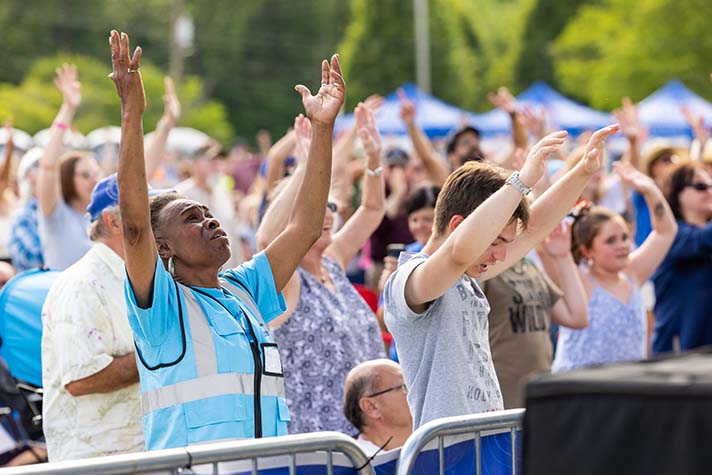 Up and down the Eastern shore, more than 35,000 people heard the most important message they'll ever hear: God loves you.
The six-city God Loves You Tidewater Tour with Franklin Graham wrapped up Sunday in Edenton, North Carolina, following four stops in Maryland and one in Virginia. It was a big event for this small town of less than 5,000 residents, drawing more than 7,600 people from the Albemarle Sound Region and beyond.
>>See photos from each stop of the Tidewater Tour.
Many enjoyed a meal from local food trucks before worshiping with Newsboys, Marcos Witt, and Dennis Agajanian.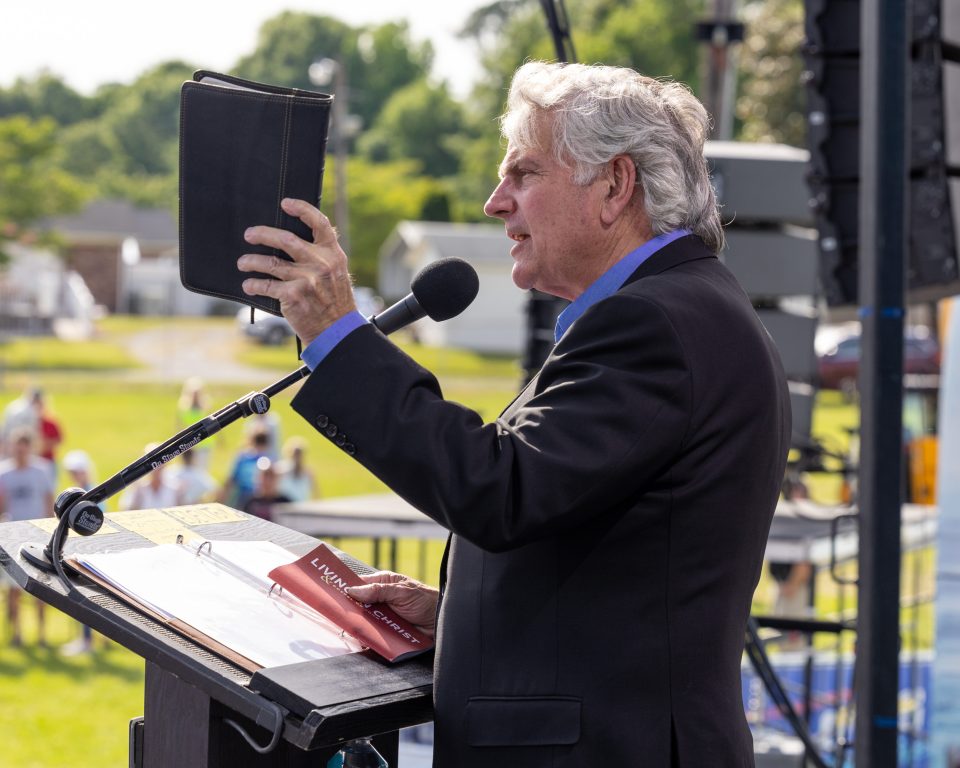 Even as Franklin Graham took the stage, people continued pouring into the American Legion Post 40 Fairgrounds with volunteers warmly welcoming them.
"Is there an emptiness in your life?" asked Franklin Graham. "Is your life such a mess that you don't know what to do or where to go?
"Whatever the problem, I'm here tonight to tell you that Jesus Christ is the answer if you put your faith and trust in Him."
Shauna* lives nearby and walked over to the venue just in time for his message, which offered her something she desperately needed.
When Franklin Graham gave the invitation, she didn't hesitate to pray and ask Christ to be her Savior. Afterward, Debbie, a prayer counselor, came alongside Shauna.
Shauna shared how she was abused in the past and had contemplated suicide. But the Holy Spirit spoke to her through Sunday's message, she said, and gave her hope for the future.
After they prayed together, Debbie connected Shauna with a local pastor to follow up with her and provide Biblical guidance as she starts her journey with Christ.
Across the lawn, standing beside his parents, young Evan* was also troubled and decided to give his heart and his burdens to Jesus.
Tess, a prayer counselor, spoke with Evan, noticing how sincere and serious he was. Evan's mother later shared that Evan lost his older brother to suicide.
Tess told Evan's mother how she, too, experienced a devastating loss at a young age. As she prayed with Evan, Tess asked God to give him comfort and peace.
"He had tears in his eyes and so did I," she said.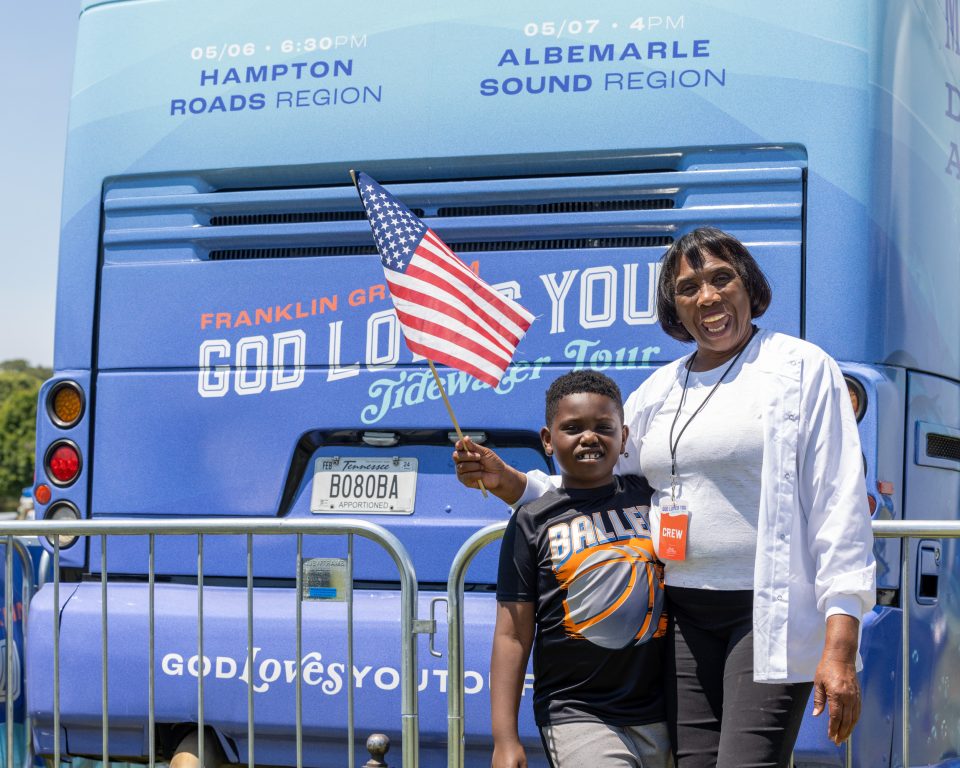 You Have to Be Born Again
As part of the country known as the Bible Belt, Edenton and the surrounding areas have long enjoyed a rich heritage of faith. But on Sunday, Franklin Graham made it clear that religion is not enough.
"Many of you here are religious but you do not have a relationship with God," Franklin Graham said. "Religion is not enough. You have to be born again."
One senior couple at the fairgrounds regularly attend church, but this was news to them. They didn't want to leave without knowing their salvation was secure, and they both prayed to surrender their hearts to Christ.
"We've been going to church for five years, but we didn't know that we must be born again," the man said, visibly moved by the decision he made.
This is the kind of breakthrough moment Sheriff Edward Basnight hoped for.
"There's a strong spiritual climate here," the Chowan County sheriff noted. "I've been praying that God would just show up and show off—that He would come in and move this county, this community."
Every Monday, Basnight welcomes the community, his staff, and other police departments to a prayer breakfast. "I'm the sheriff but it's God's office," he said. "My job every Monday is to give it back to Him, to start the week with Him."
Basnight prays the God Loves You Tour will leave a lasting spiritual imprint.
"I'm praying for God to continue touching hearts, that people know just because the buses roll out of town, [God] didn't.
"He's been here the whole time and He's going to stay here. We just have to see He's there."
*Names changed to protect privacy.
Please keep new believers all along the Tidewater Tour route in your prayers as they grow in their faith and share it with others.