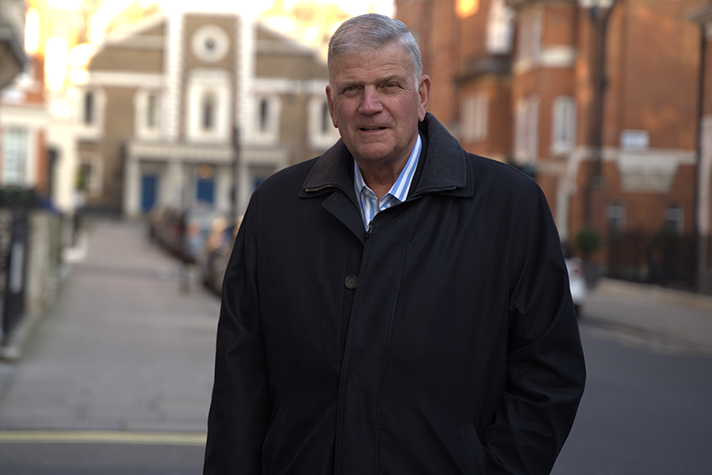 The Graham Tour UK, an eight-city outreach planned for this spring, has been postponed, though Franklin Graham said his burden for the United Kingdom is as strong as ever.
The tour is being postponed while the Billy Graham Evangelistic Association (BGEA) seeks to reach a legal resolution with the venues that cancelled their contracts to host the tour. The cancellations have sparked debate over freedom of speech and religion, and whether Christians are still free to proclaim the Gospel publicly in the United Kingdom.
Graham is dedicated to holding the tour once legal issues are resolved and it is deemed safe by government and health authorities to hold gatherings there once again.
Below is a statement from BGEA regarding the tour:
During this time of uncertainty, people need a message of hope, and the Billy Graham Evangelistic Association remains committed to sharing the Good News of the Gospel with people across the UK.
"The Lord has placed a burden on my heart to proclaim the name of Jesus Christ across the UK, and that sense of purpose and evangelistic passion continues to grow," said Franklin Graham, president and CEO of BGEA. "We are dedicated to pursuing a legal resolution with the venues that were scheduled to host the Tour. They broke their legally-binding contracts with us because we preach a message of God's love, stand uncompromisingly on traditional Biblical beliefs about human sexuality, and share with all people that Jesus Christ is the only way they can be forgiven of sin and have a right relationship with God. Since the legal process takes time, we have prayerfully decided to postpone the Tour until the issues are resolved and the venues become available again."
As BGEA tries to reach a resolution with the venues, Tour events—including Christian Life and Witness courses and prayer meetings—will resume once we consult with government and health authorities and determine it is safe to hold meetings again. We are continuing to operate offices in the eight cities where Tour events are planned, and we are grateful that people from more than 2,300 churches are working with us and praying for the evangelistic outreach. Over 6,500 individuals participated in our first wave of training programs, and we hope to schedule additional courses in the upcoming months.
In the meantime, as many of our neighbors are living in fear and experiencing an increasing sense of anxiety and hopelessness due to the coronavirus, let's remain focused on helping people in need and sharing the hope that is found in Jesus Christ.
Thank you for continuing to pray for this tour and everyone across the United Kingdom. Pray for their health and safety, and that all will come to know Christ in a deep, meaningful way. Tour updates will be posted as they are available.