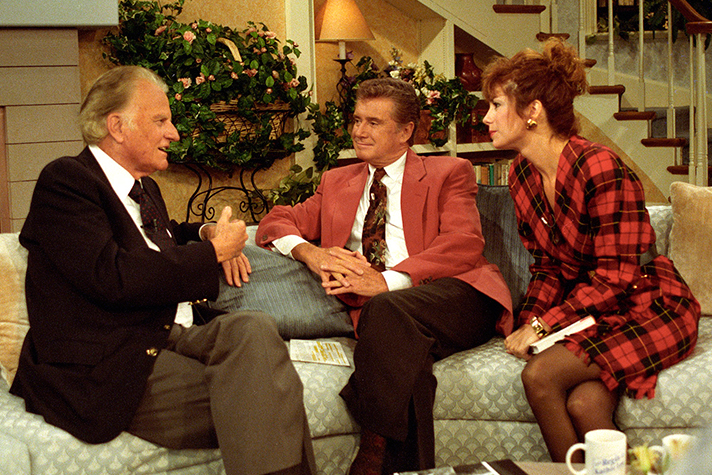 For six weeks beginning June 25, we're posting trivia questions about the Graham family as part of our summer email series. This is week two.
Read the trivia questions from week 1, week 3, week 4, week 5 and week 6.
Q: What meal did Billy Graham ask for at a celebrity's home?
A: McDonald's hamburgers.
In 1994, Billy Graham went to Greenwich, Connecticut, to be part of a Christmas TV special in Kathie Lee Gifford's home. Gifford, who starred on the talk show Live! with Regis and Kathie Lee, told Mr. Graham he could have anything he wanted to eat. He chose McDonald's hamburgers, a lifelong favorite of his. Gifford had a platter of them made especially for his visit.