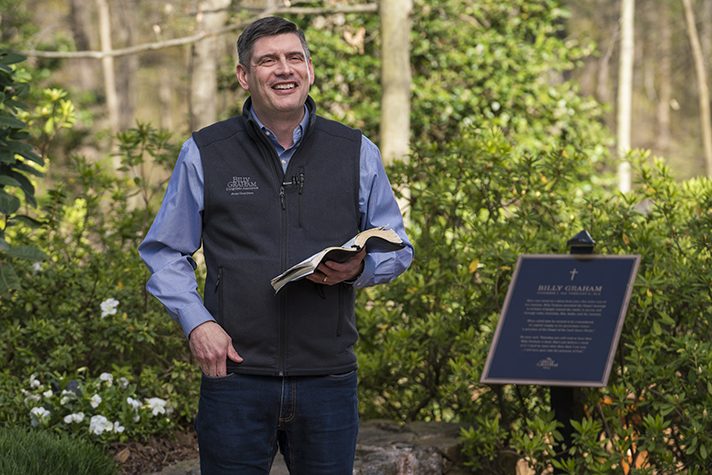 There is a beautiful passage on the topic of thankfulness found in Psalm 106:1, which you may know by heart. In fact, you might have sung a version of it in church or at a worship service:
"Praise the Lord! Oh give thanks to the Lord, for he is good, for his steadfast love endures forever!" —Psalm 106:1, ESV
It's an uplifting statement, which springs from a grateful heart. God is good! In the highs and lows of life, the mountains and valleys, He is worthy of our unending thanks and praise.
If you focus only on the first verse of Psalm 106, you would think that this chapter is going to be full of joy, contentment, and excitement, but—frankly—it's not. Psalm 106 goes on to chronicle Israel's sad history of sinning against God.
The chapter covers everything from forgetting God's "wondrous works" while captive in Egypt (v. 7) to building idols and worshiping a "metal image" (v. 19), and yoking "themselves to the Baal of Peor" (v. 28). We witness seemingly minor transgressions such as jealousy (v. 16) and truly heinous acts such as sacrificing their sons and daughters to the "idols of Canaan," also referred to as "demons" (vv. 37–38).
We also see that God didn't ignore—let alone approve—of the Israelites' sinfulness. Psalm 106 is filled with punishment and judgment.
Interspersed in the penalties for their sins, however, was the faithfulness and longsuffering of God. Though the Israelites repeatedly turned their backs on Him and "provoked the Lord to anger with their deeds" (v. 29), God's mercy and character were evident. He delivered them time and time again, despite their many—and horrifying—transgressions.
This passage perfectly captures both the righteous judgment and unending love of God.
For the psalmist, there is no sugarcoating the situation. There are no excuses or attempts to explain away the sinfulness. Rather, the depravity is clear and spelled out, and the punishment was just. The fact that God had any mercy at all on these broken humans was reason enough to give thanks. Given their outright disobedience, He could have removed His hand from them completely. But instead, He was faithful.
As we approach Thanksgiving of 2022, perhaps we could say something very similar. We live in a culture saturated in sin. We are called to be set apart as followers of Christ, yet many who claim the name of Jesus excuse or justify lives that are opposed to His Word. We look down on the Israelites and their legacy of turning their backs on God, but we do the same thing and don't feel the smallest bit of remorse.
Through it all, God is faithful! While there is breath in our lungs, there is still time to repent and come back to Him, turning away from sin and claiming a new life in Him. The fact that He still calls us to Himself rather than turning His back is reason for thankfulness, praise, and worship.
This year as you celebrate Thanksgiving, I pray that you will return to God. Like the Israelites, cry out to God in your sorrow and suffering, and know that He is right where you left Him, waiting for you to come home. Then you, too, can proclaim, "Oh give thanks to the Lord, for he is good, for his steadfast love endures forever!"