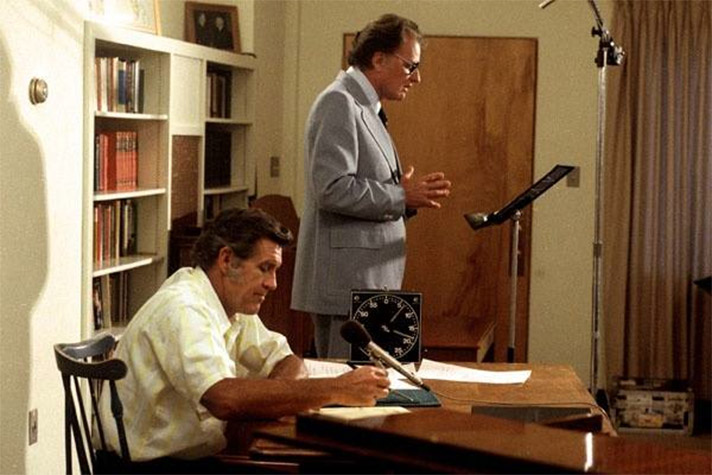 For more than 60 years, Billy Graham's ministry has been devoted to using all forms of media to share the Gospel with people around the world. In fact, the Billy Graham Evangelistic Association itself was launched because of a radio program.
Following the historic 1949 Los Angeles Crusade, Billy Graham considered starting a Christian radio program. After raising the needed $25,000 in one night, The Hour of Decision radio program was born. From the excess financial support for the ministry, Mr. Graham and his business manager, George Wilson, filed paperwork to start a nonprofit—the Billy Graham Evangelistic Association.
Today, BGEA's radio ministry has grown to include the weekly podcast GPS: God. People. Stories., the Hour of Decision Online with host Cliff Barrows and the Decision Minute—quick, 60-second messages for encouragement and inspiration. In addition, listeners have access to more than 1,600 sermons from the Billy Graham audio archives.
Now, you can get a sampling of all Billy Graham Radio has to offer emailed to you each week. Sign up below:
Billy Graham Radio Email Updates
Get encouraging stories and uplifting messages delivered to your inbox.