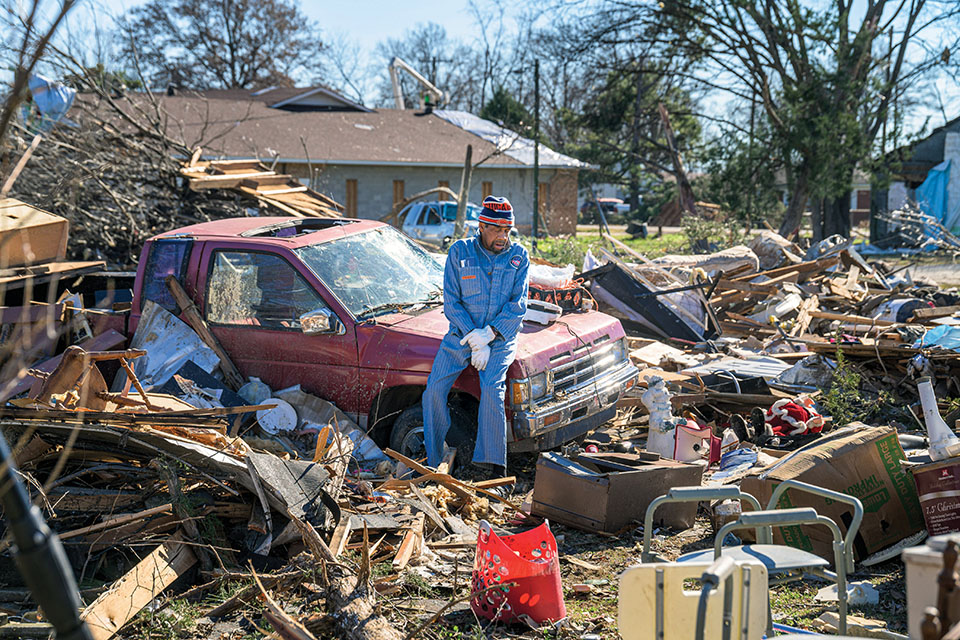 Dear Friend,
Over the last few weeks, the old saying "when it rains, it pours" certainly seems true. It started in Wisconsin when a crazed individual ran his car through a Christmas parade, destroying many lives. A few days later, a student in Oxford, Michigan, opened fire at his high school, killing four students and injuring seven people.
Then on the night of December 10, some of the worst tornadoes in modern history ripped through the South and Midwest, leaving a trail of death and destruction over 200 miles long. We immediately deployed our Billy Graham Rapid Response Team (BG-RRT) chaplains to several of these areas marked by natural disasters and man-made crises.
>>A Christmas Eve meal and message to encourage residents of Mayfield, Kentucky
A Chaplain's Role During Disaster
The immediate need is prayer. People have lost loved ones, their businesses, their homes—many have lost hope. I think it is important that we have men and women of God there to comfort storm victims, pray with them and minister to them, sharing the hope of Jesus Christ. Many who would never go to a church or talk to a pastor will talk to one of our chaplains on the street.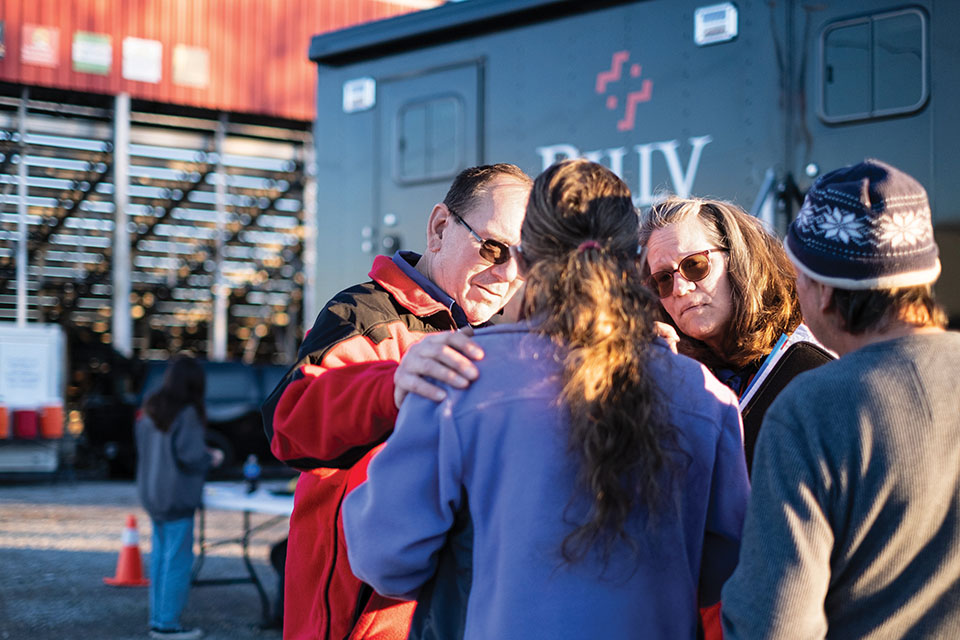 Wherever they deploy—and whatever tragedy they respond to—these chaplains provide a ministry of presence and prayer, to point suffering people to "the Father of mercies and God of all comfort, who comforts us in all our affliction" (2 Corinthians 1:3–4, ESV). In the aftermath of a crisis, hope is the greatest need there is.
One of our chaplains, Deb, was ministering at the memorial site near Oxford High when she touched the shoulder of a ninth-grade girl. The student turned, embraced Deb and broke down in tears.
"How will I ever get the sound of gunshots out of my head?" she cried. "They won't go away."
Deb spoke with the girl and her mother, listened to their heartache and prayed with them that they would know the peace and presence of Jesus Christ.
Please pray for the devastated communities in Wisconsin, Michigan, and all along the path of the deadly tornadoes. Ask the Lord to comfort them with His love, to heal their broken hearts and to give them lasting hope through Jesus Christ.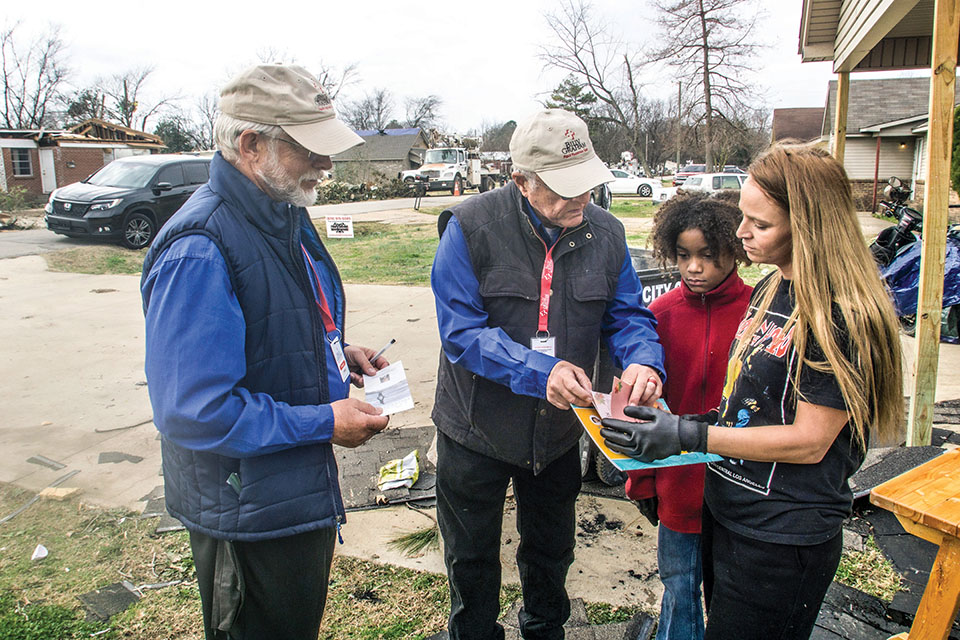 Equipping the Hispanic Church
We recently hosted a gathering of Hispanic Christian leaders in Charlotte, North Carolina, to discuss strategies for working together to equip the Hispanic church to reach their communities for the glory of God. One denominational leader who attended shared, "It fills me with hope to know that there is a future for the Hispanic church in the United States because I see that there is passion for the Lord in your hearts."
This is part of a larger initiative to reach those whose native language is Spanish—through the internet, the Billy Graham Rapid Response Team and our Festivals and Celebrations. We will also host in-person Fidelidad Eterna (Eternal Faithfulness) events in 2022 to support and encourage Hispanic pastors to remain steadfast in their work to share the Good News and disciple others.
Please point others to our Spanish website—BillyGraham.org/Espanol—for more information and ways to get involved.
Meeting People Where They Are
A new Gospel TV spot aired nationwide around Christmas—including a Spanish-language version in Dallas, Texas—and invited people to receive the "Savior, who is Christ the Lord" (Luke 2:11, ESV).
James* called our prayer line after seeing one of our spots. He does not have much longer to live due to complications from his years of alcoholism. He had only attended church a few times in his life and was not a Christian. But he called saying he would like to know Jesus as his Savior.
A BGEA staff member talked with him in more detail about the Gospel. James decided to repent of his sins and surrender his life to Christ. By the end of the conversation, he was weeping with joy, knowing he will spend eternity with the Lord, free and healed forever. Praise God for every person being reached with the life-changing Gospel message through these TV advertisements and the BGEA prayer line.
Another is scheduled to air on New Year's Day. Will you pray for God to draw people to Himself when it runs?
Every Life Is Valuable to God
This January marks the 48th anniversary of the March for Life rally in Washington, D.C. In 2020, my daughter, Cissie Graham Lynch, and I marched together at that event, and she will be speaking at the 2022 event. The march was born in response to the Supreme Court's tragic 1973 decision in Roe v. Wade to legalize abortion.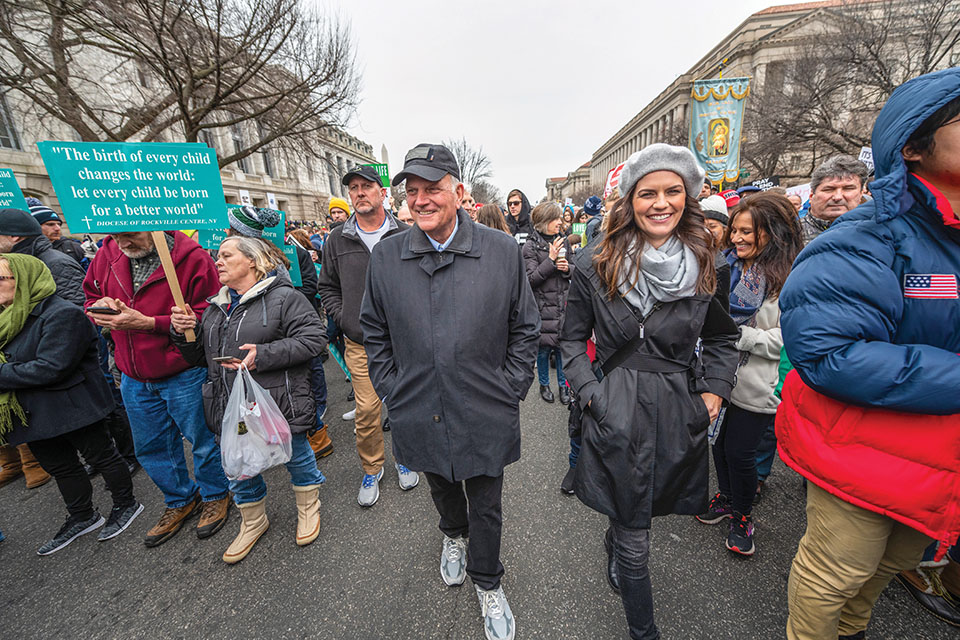 The Supreme Court has finished hearing the case of Dobbs v. Jackson Women's Health Organization, which will determine whether states can enact bans on abortion. If the court upholds Mississippi's law, it could signal the reversal of Roe v. Wade. Please pray for the outcome of this case. The Bible is clear that life begins at conception and that God knows each individual child in the womb.
Our children are under attack outside the womb as well. Because families are bombarded daily with messages of evil portrayed as tolerance, Cissie has written a 14-day devotional called Fearless Family: Raising Kids Who Love Jesus in a Culture That's Hostile to Them. Based on 1 Peter, Cissie encourages parents to be steeped is His Word, so they can live an authentic Christian life, share God's truth in their homes and prepare their children to live holy lives amid the hostility.
As we head into the new year, BGEA is preparing to share the Good News around the world. Work is underway for the God Loves You Tour in the United Kingdom next year, and we just announced another in New Zealand. Please pray for God to work mightily to bring people to faith in Jesus Christ during these evangelistic tours.
Thank you for your partnership in this ministry of evangelism. Your prayers and gifts touch lives all over the globe, and I am thankful for you.
May God richly bless you,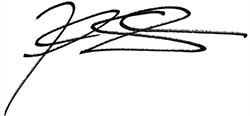 Franklin Graham
President