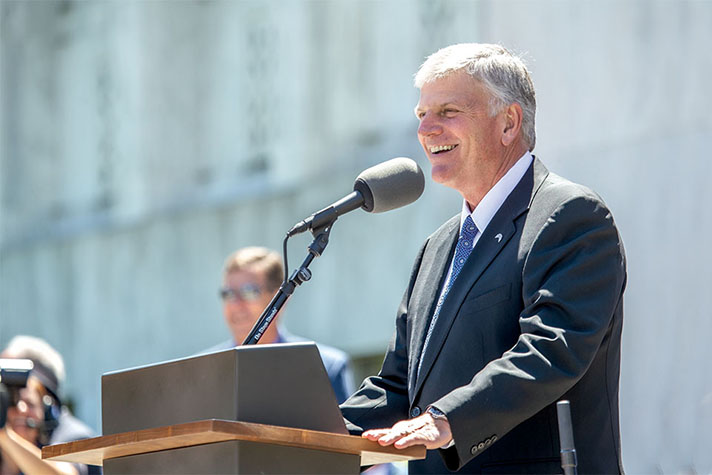 Dear Friend,
As you read this, I am wrapping up the Route 66 God Loves You Tour, preaching the Gospel in eight cities along "America's Main Street." With so many individuals looking for hope in the midst of fear, uncertainty and loss, we are grateful for the opportunity to share the Good News of Jesus Christ with hurting hearts.
>>Read stories and see photos from the God Loves You Tour
In light of the pandemic, all events are being held in outdoor venues, and we ask for your prayers that God will keep the doors open for us to preach His Gospel. Please pray that He will do a mighty work and bring many people to faith in Him. I will update you soon on what the Lord does in lives all along Route 66.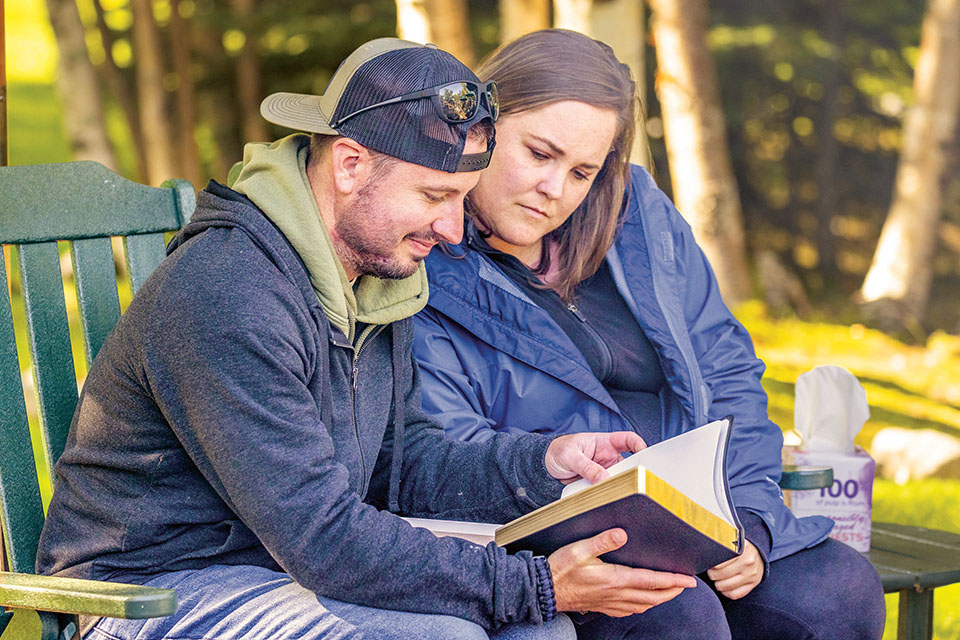 The Apostle Paul said, "My beloved brothers and sisters, be firm, immovable, always excelling in the work of the Lord, knowing that your labor is not in vain in the Lord" (1 Corinthians 15:58, NASB). Whether at home or abroad, there are many opportunities for us to give ourselves wholeheartedly to the Lord's work these days.
We recently hosted 10 law enforcement couples in Alaska for our second National Law Enforcement Ministry retreat there this year. All of these officers dealt with traumatic events in the line of duty—and we were glad to have the opportunity to minister to them and provide Biblical instruction and encouragement for their marriages.
During the week, two individuals received Jesus Christ into their lives and were baptized, and three couples chose to renew their wedding vows. One officer's wife, whose husband was one of the people baptized, shared the greatest blessing to her from the week was "realizing that I am not alone."
"There are more people who struggle with the same problems as us, from marriage, kids, work and family. We have been guided on a path to start fixing those problems," she continued. "I would like to thank everyone here. People prayed for us by name without even knowing us—and that alone means so much."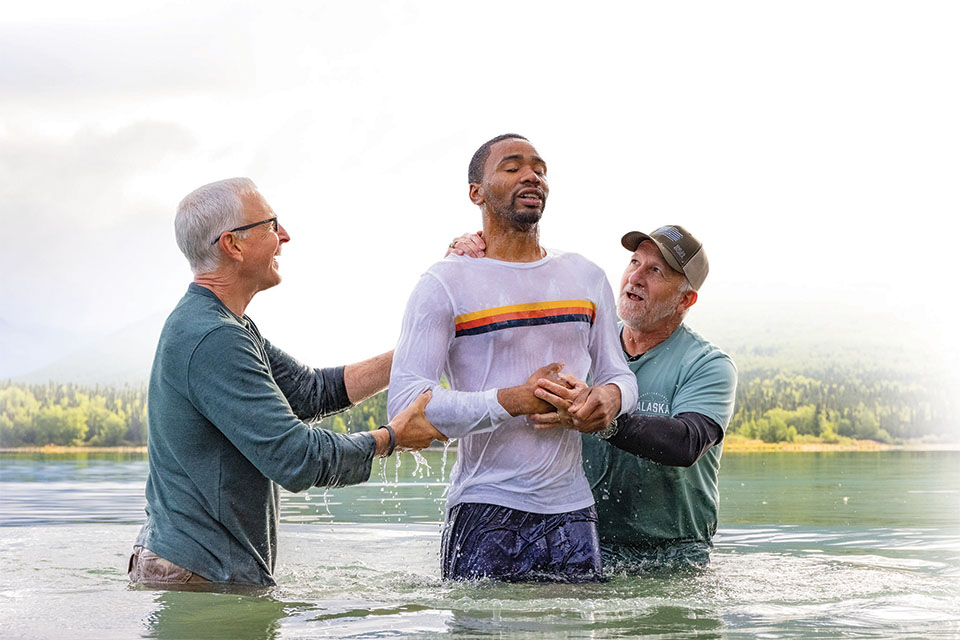 An officer from North Carolina shared, "When we arrived here, my initial thought was that we were here to work through the traumatic event and that working on our marriage was secondary. For me, it went in the opposite direction. We worked on making our marriage stronger, which enabled us to work through the trauma of the event. We are truly humbled and thankful for this amazing opportunity to grow closer to God as a married couple."
Please continue praying for these and other law enforcement couples serving our communities.
We thank God for them.
We are excited about the current season of ministry at the Billy Graham Library in Charlotte, North Carolina. My father wanted this place to be an ongoing Crusade, and since it opened in 2007, more than 1.6 million guests have entered the Library through the doors at the foot of a large glass cross. More than 12,000 people have made decisions to repent of their sins and receive Jesus Christ into their lives as their Savior and Lord. To God be the glory for His wonder-working power!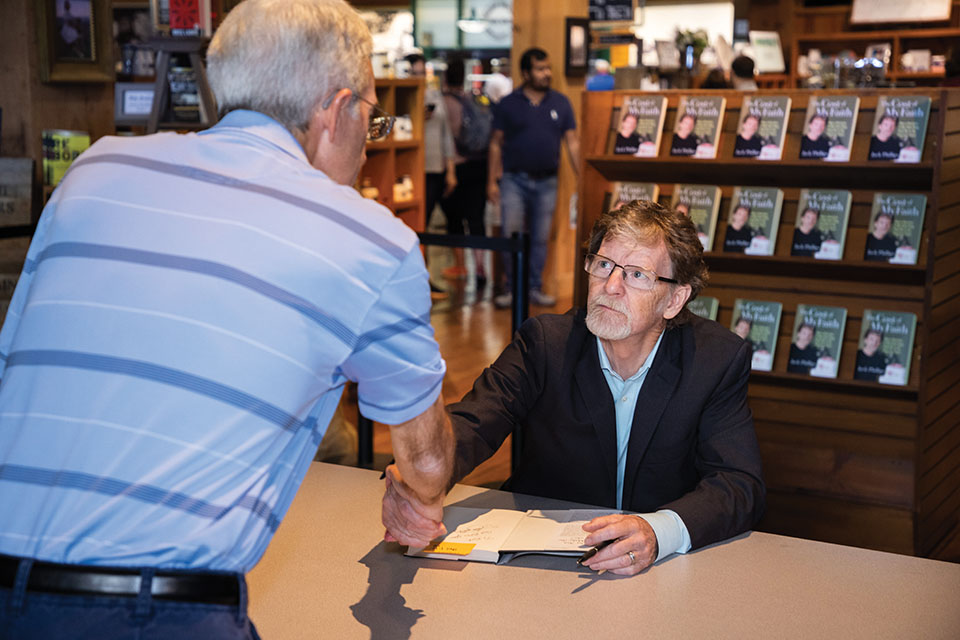 We recently hosted Jack Phillips at the Library as he signed his book, The Cost of My Faith: How a Decision in My Cake Shop Took Me to the Supreme Court. He is the Christian baker from Lakewood, Colorado, who was sued for refusing to violate his Biblical principles by making a cake that celebrated gay marriage.
I praise God for believers like Jack who know the Lord and His Word and faithfully put their trust in Him amidst pressure and opposition.
The book of Daniel in the Old Testament says that those "who know their God shall stand firm and take action" (Daniel 11:32, ESV). Pray for Jack and his family as he continues to fight for the right to live by his religious convictions.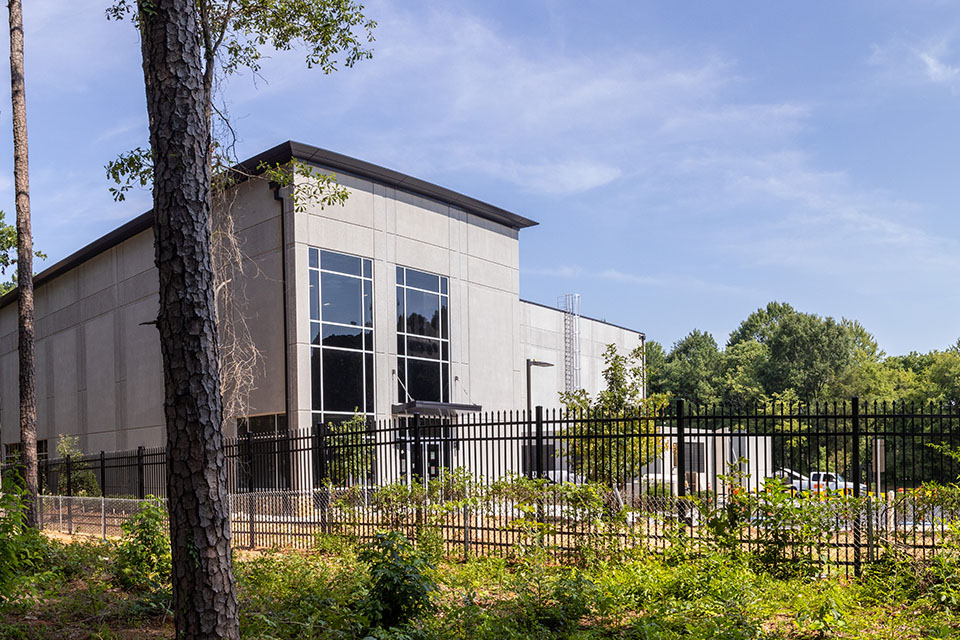 An extension of the Library, the Billy Graham Archive and Research Center is progressing quickly, and we should complete construction on it this fall. It will then take several months to bring all of my father's records, materials and correspondence to this new location, where we will preserve them for generations to come.
We want to inspire and equip future leaders to carry out the Great Commission as they study my father's writings, and we plan to open the center to pastors, students and researchers in the spring of next year.
At the end of the year, the Library will close for several months while we update The Journey of Faith tour. Nothing about the message will change. It is still—and always will be—the life-changing Good News of Jesus Christ. We have recently begun construction on a new training room, and it will be used to equip believers for the work of the Gospel through pastor institutes, Schools of Evangelism and much more.
Thank you for your partnership in this ministry. Your prayers and gifts are touching people with the Gospel of Jesus Christ all over the world. What you do has an eternal impact, and I thank God for your continued support.
May God bless you,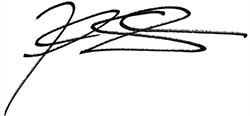 Franklin Graham