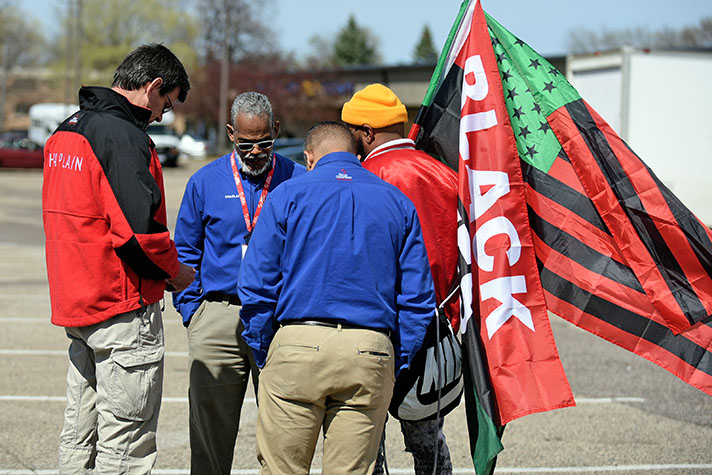 "…Love your neighbor as yourself."
 —Matthew 22:39

Hours after former Minneapolis police officer Derek Chauvin was convicted of murder against George Floyd, Franklin Graham commended the judicial system and shared his prayer for unity moving forward.
"My prayer is that our country will come together. I hope Christians will set the example and lead the way," Franklin Graham said, urging Americans to love each other as Christ loves us.
Billy Graham Rapid Response Team chaplains deployed to Minneapolis last spring in the wake of Floyd's death, which sparked national outcry and an ongoing conversation on racial justice. They walked the streets and visited a memorial to listen, pray and share the healing love of Christ with a grieving community.
A team of chaplains has been serving again in Minneapolis since the officer-involved shooting of Daunte Wright on April 11—during Chauvin's trial.
>>Watch a short video and view photos of chaplains' most recent ministry in Minneapolis
Just four months into 2021, the U.S. has experienced numerous shootings, including one at a FedEx facility in Indianapolis on April 15 that left eight dead. Chaplains deployed there to offer emotional and spiritual care for several days following the tragedy.
Pray for unity, peace and justice across the country—and that believers nationwide will set an example of loving their neighbors.