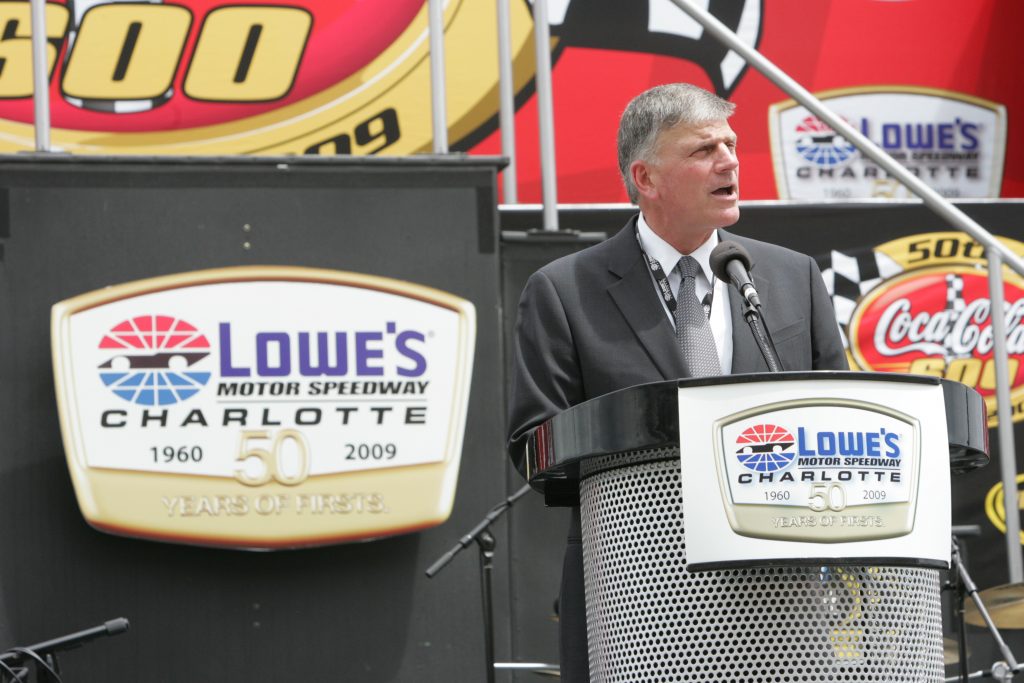 Franklin Graham will deliver the invocation for Sunday's Coca-Cola 600 at Charlotte Motor Speedway.
This marks the second time that Graham, president and CEO of the Billy Graham Evangelistic Association, will offer the opening prayer ahead of NASCAR's 600-mile Cup event in his home state of North Carolina. He also gave the invocation at Charlotte in May 2009 prior to the 50th running of the season's longest race.
NASCAR only recently returned to on-track activity after a two-month hiatus in response to COVID-19. The restart isn't without restriction, though. Social distancing protocols mean the limited number of race team members and media personnel must wear masks. The grandstands will remain empty, and fans can watch race coverage Sunday beginning at 6 p.m. ET on FOX.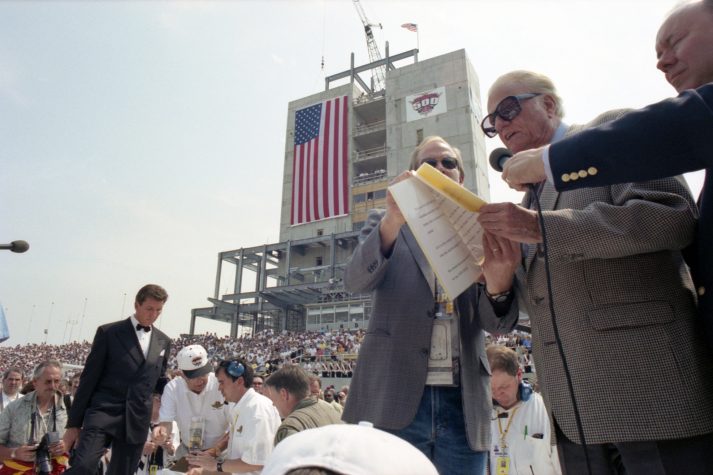 Three generations of Grahams have delivered pre-race invocations in major circuits during the Memorial Day weekend. Billy Graham offered the opening prayer at the May 1999 Indianapolis 500, an IndyCar event usually held on the same day as NASCAR's 600-miler in Charlotte. This year, due to COVID-19, the historic open-wheel race will be held August 23.
Will Graham delivered the invocation at NASCAR's Charlotte May race last year while his father Franklin Graham shared the Good News of Jesus Christ during his Decision America Northeast Tour.
Watch Sunday's NASCAR Cup Race at 6 p.m. ET on FOX.