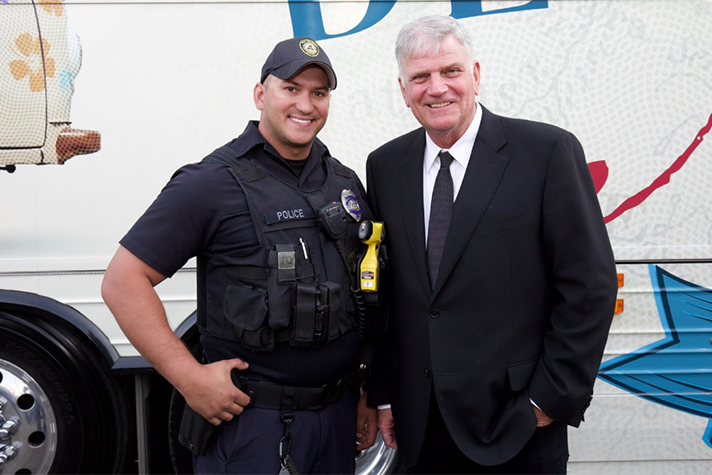 In honor of National Police Week, Franklin Graham took to Facebook Friday to thank law enforcement officers and ask for prayer over them: 
We know this pandemic has impacted everyone—and law enforcement officers are no exception. They are dealing with a lot on the front lines. It's a time of stress and anxiety in homes and on the streets, prisoners are being released in some areas, suicide events are up, and [reports say] that mentally ill people are having more significant encounters with police.

This National Police Week, join me in praying for the men and women in blue who go out and protect us 24/7, regardless of the virus and all the other risks. They put our safety above their own and deserve our gratitude, our respect, and our encouragement.
Learn more about the Billy Graham Rapid Response Team's law enforcement ministry. The next National Law Enforcement Retreat is scheduled for October 25-28 at the Billy Graham Training Center at The Cove in Asheville, North Carolina.