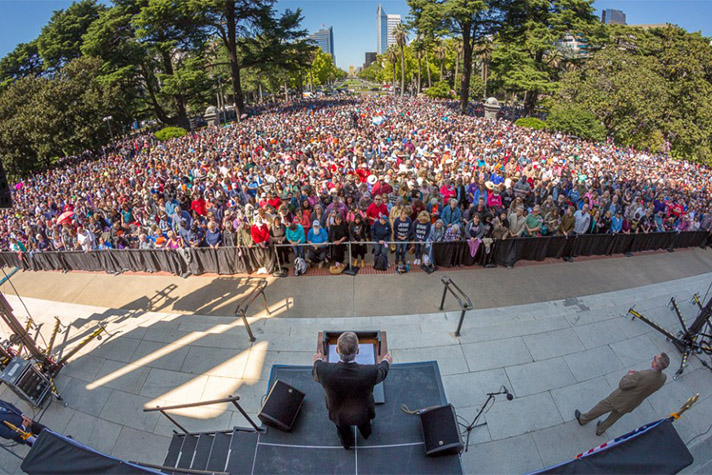 Dear Friend,
California is the largest state in our nation by population, and the most diverse. It's also one of the most secular states in America—heavily influenced in politics, education, and culture by liberals and progressives, many of whom resist God's truth and oppose the authority of His Word.
Beginning May 20, I will preach the Good News of Jesus Christ across the state on our Decision America California Tour, holding outdoor evangelistic prayer rallies in 10 cities from Escondido in the south to Redding in the north. Later, I'll do the same in seven cities across Oregon and Washington.
Some political commentators refer to California and the Pacific Northwest as part of a "blue wall." We want to pierce that wall, not for politics, but for the Gospel. In each city on the tour, I will preach that salvation comes only through repentance of sin and faith in Jesus Christ. "Repent therefore and be converted, that your sins may be blotted out, so that times of refreshing may come from the presence of the Lord" (Acts 3:19, NKJV).
When God called the Apostle Paul to cross over to Macedonia, Paul went without knowing what to expect or what the results would be. But he took every opportunity to share the Gospel, trusting God to produce the fruit. That's what we're going to do. There are places in California where public preaching about sin and the Gospel of Jesus Christ will not be welcome. I'll preach anyway. In the Bible, God Himself says, "I was found by those who did not seek Me; I was made manifest to those who did not ask for Me" (Romans 10:20) Pray that God, in His love, will open hearts and draw people to Himself—including many who have up until now ignored Him.
At each stop we will also join together in urgent prayer for the state, for our country, and for our leaders. God commands us to pray, and He can work through prayer to change the direction of a life, a community, or a nation.
If you live in or near California, make plans to join us at one of the stops and bring others with you who need the Savior. Be sure to start praying in advance for each person you might invite.
I have just returned from leading an evangelistic Festival in Lisbon, the capital city of Portugal. Our meetings were held in a historic 19th-century bullfighting arena. Evangelical Christians make up only 3 percent of Portugal's population, and the churches are small, most averaging 50 to 75 people. Yet believers were enthusiastic about praying for unsaved loved ones, friends, and neighbors, and then inviting them to the Festival to hear the Gospel. So many people came that we had to add a second meeting each day to have room for everyone. God did a mighty work.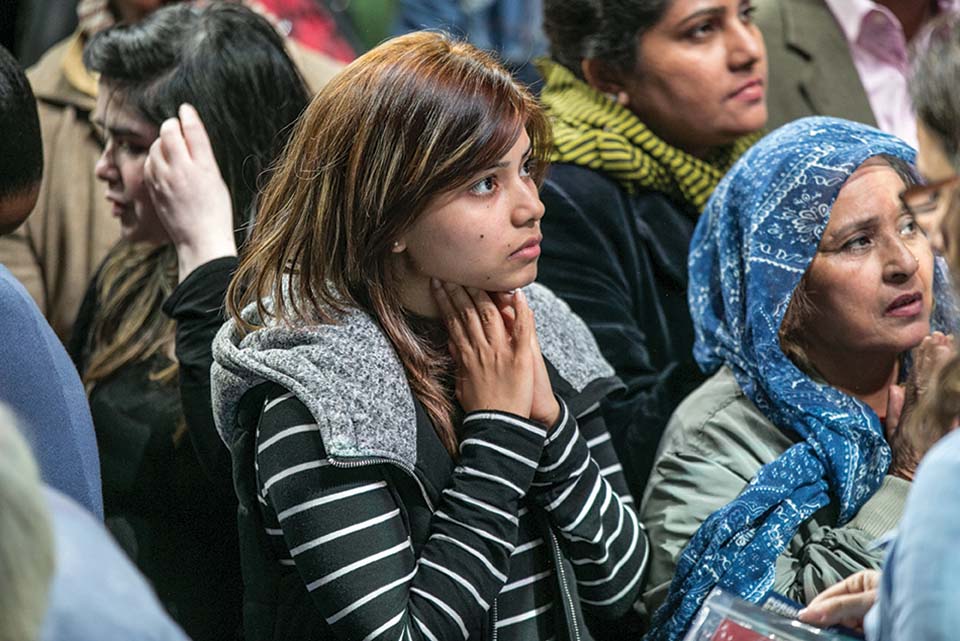 A 19-year-old young lady named Jessica was invited by her aunt. She had been abandoned by her father nine years ago and is still heartbroken. Though the father lives right next door, he won't acknowledge her. At the Festival, Jessica found lasting hope as she heard about God's love and listened closely to the story of the cross. She had grown up in a church but never really heard the Gospel message. She responded to the love of a Father who would never leave her. Tears streaming down her face, she asked God for forgiveness of sin and put her trust in His Son, Jesus Christ.
A wheelchair-bound man named Miguel has a rare muscular disease. He was told by doctors while in his teens that he would not live past age 20. Now 52, he came to the Festival seeking encouragement. "My disease is very hard, very difficult to carry," he said. He found encouragement—and much more. During the invitation he decided he wanted to join in the prayer of salvation. "I put my face down and also prayed," he said. "To hear that Jesus Christ died on the cross for our sins touched my heart." With a big smile, he added: "It was very beautiful to see the Gospel for the first time."
Almost 28,000 people attended the Crusade, and more than a thousand came forward during the invitation. In addition, 73,000 people from 77 countries watched live on the internet, and over 750 of them indicated online that they were making a decision for Christ. To God be the glory!
Last weekend, my son Will Graham led a Crusade event in the Tri-Cities in eastern Tennessee. Pray for those who turned to Jesus Christ in repentance and faith, that they will grow in their faith and stand strong in the Lord.
There has been a large increase in visitors to the Billy Graham Library since my father's death in February and his burial in the Library's Prayer Garden. We thank God for drawing thousands every week to hear the Gospel message woven into every part of the Library tour. Pray that hearts will continue to be changed and lives transformed through the Library's ministry.
Now that my father has gone home to Heaven, some wonder if the Billy Graham Evangelistic Association and its mission will change. No, not at all. Why would we? The mission God has given us is clear—to take the life-changing Gospel everywhere we can to as many people as possible. God continues to bring a fruitful harvest, and we give Him all the praise.
My father often said that the three most important ingredients for any evangelistic outreach are prayer, prayer, and prayer. Will you stand with us by your prayers during the Decision America California Tour? Check out this list of cities and schedule. Ask God to do a mighty work.
Thank you for partnering with us through your prayers and gifts. Both are vital for carrying out the tasks God has given us, and we are grateful.
May God richly bless you,
Franklin Graham
President
P.S. If you have friends or loved ones in California, I urge you to make sure they know about the tour and invite them to attend one of the events.
Decision America Tour: Secularism has deep roots in California and the Pacific Northwest. Like all of America, the West Coast desperately needs spiritual transformation. Your prayers and gifts are an active investment in changed hearts as Franklin Graham leads prayer and evangelistic rallies on a 17-city, three-state tour.
Crusades: People the world over long for forgiveness and lasting hope—they need to meet the one true source, Jesus Christ. In the next six weeks, BGEA has evangelistic Crusade events in India, Australia, and Scotland. Your prayers and gifts can make a difference for eternity.
Billy Graham Library: Over 1.2 million people have visited since 2007, and the Gospel is woven into every part of the tour. More than 30,000 people have told us they made life-changing decisions as a result of God working in their hearts during their visit. Your prayers and gifts help make this unique ministry possible.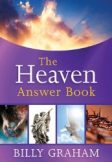 Our gift to you: "One of the Bible's greatest truths," said Billy Graham, "is that we are not meant for this world alone. We were meant for Heaven—and Heaven is our ultimate home." In The Heaven Answer Book, he has provided Biblically centered answers to over 100 questions about Heaven. In appreciation for your support, the book is available to you this month with our prayer that it will be a blessing to you.