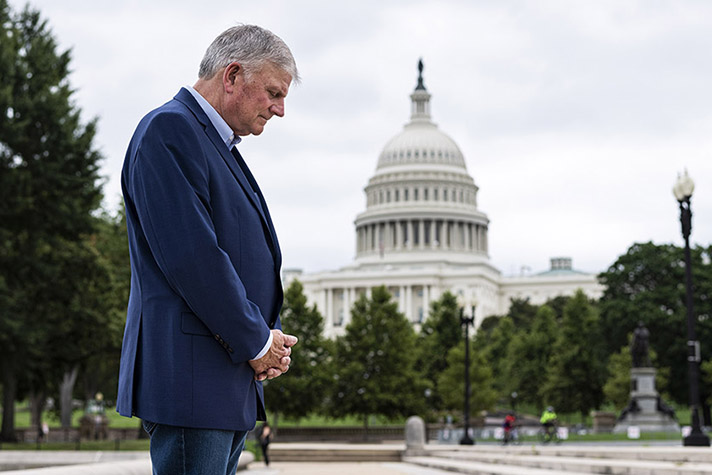 With a possibility that the landmark abortion ruling—Roe v. Wade—could be struck down in the next couple of months, Franklin Graham is hopeful.
POLITICO, a political newsfeed, reportedly obtained a 98-page draft opinion written by Supreme Court Justice Samuel Alito. The opinion indicates that the Supreme Court could overturn Roe v. Wade.
On his Facebook page Monday, Franklin Graham posted:
POLITICO reported that the draft opinion was circulated inside the Supreme Court, a practice allowing justices to deliberate.
Franklin Graham reiterated that this is still a draft and nothing has been decided. He cautioned that "We must not sit back and relax."
"The Court has not issued the official ruling, and minds could still be changed," he wrote Monday. "Will you join me in praying for our justices? Pray that God's wisdom will guide them in their decision and that they will have the courage to stand strong."
He also encouraged prayer across the country.
"If Roe v. Wade is overturned, abortion will become a state issue—and unborn lives will still be in danger. We must continue to cry out on their behalf. … The battle is not over!"
As for the leak itself, Franklin Graham said prayers are needed for those serving the nation: "We should pray for those serving at all levels of our government, that they will conduct themselves with integrity and honesty."
The nation's highest court is currently reviewing Dobbs v. Jackson Women's Health Organization. Mississippi and its supporters have asked justices to eliminate the constitutional right to abortion first established by Roe v. Wade in 1973 and reaffirmed by Planned Parenthood v. Casey in 1992.
The 2018 Mississippi state law bans abortions after the first 15 weeks of pregnancy.
>>Read Billy Graham's answers on abortion.
A ruling overturning Roe v. Wade would also strike down Planned Parenthood v. Casey. This decision would mean individual states set their own abortion laws.
More than 62 million lives have been ended since the Roe v. Wade ruling legalized abortion in all 50 states.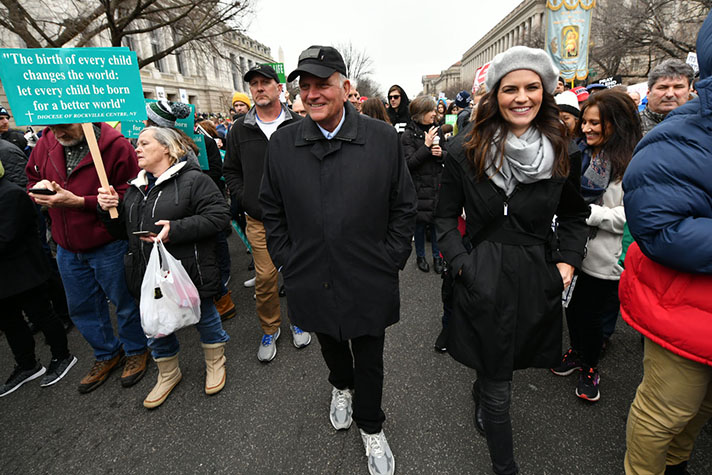 Billy Graham once said about abortion: "I know it's common today to think of abortion as a simple answer to an inconvenient problem—but it is actually a far more serious issue.
"Your child isn't simply a mass of tissue; he or she is a human being in God's eyes."
His granddaughter, Cissie Graham Lynch, was one of many who led prayer at January's 49th annual March for Life in Washington, D.C.
A mother of two, Lynch is a strong defender of the unborn.
"We're talking about the greatest injustice of our lifetime. Life isn't even given a chance," she shared at a past March for Life rally. "We need to speak up. Abortion shouldn't just be illegal; it should be unthinkable."
Franklin Graham has also strongly spoken out against abortion.
"Abortion is murder," said Franklin Graham. "Precious lives are cut tragically short by what some like to call a choice. …
"I want to encourage pastors and congregations across the nation to expound with crystal-clear conviction the Biblical truth about sin—all sin—including abortion.
"The church should be the bulwark of God's truth that stands boldly against such behavior, even as the culture heartily endorses it."
Millions of women have had abortions. If you're one of them and struggling from the lasting effects, be encouraged by these 4 comforting truths as you heal.