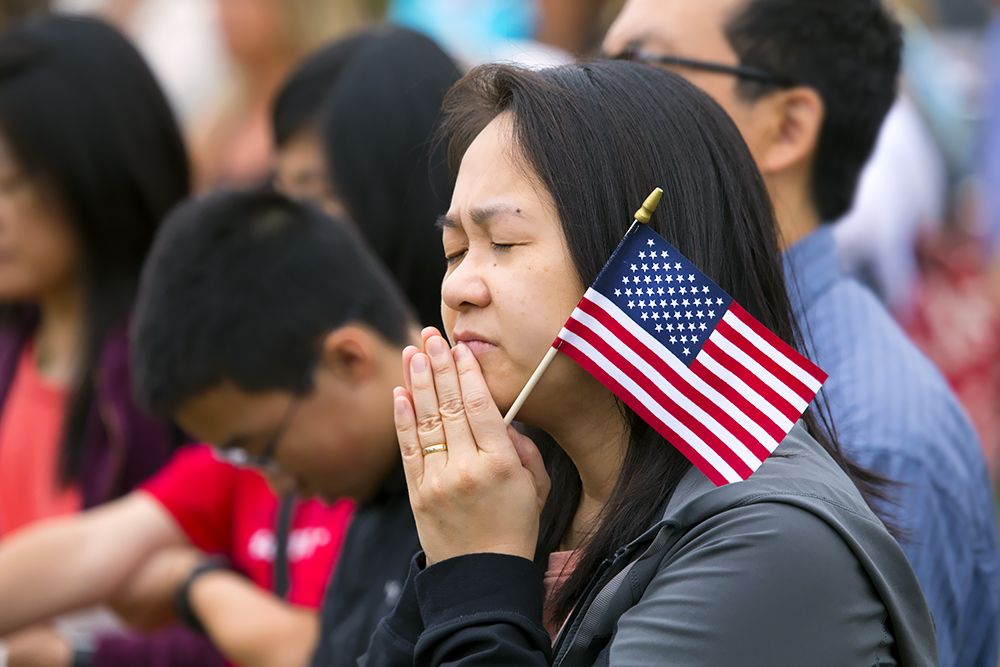 Dear friend,
"I fell in love with Jesus." Those are the words of a small business owner named Maggie who attended one of our recent Decision America Tour prayer rallies.
"I can't explain why I was drawn to go to the event," she told us later. "I just felt I was supposed to be there."
She participated in the prayer rally with 8,000 others in Austin, Texas, and when I gave the Gospel message and invited people to make a decision, Maggie prayed to receive Jesus Christ in repentance and faith. "It felt as though fresh water was being poured over me," she said. "I knew that was Jesus, and I felt His calling on my heart." She immediately made plans to find a church and Christian friends and is learning ways to serve the Lord. "I want to know Him. I want to be His disciple."
We are crisscrossing the country, going to every state capital, and I praise God that—as He works—there are stories like this of changed lives at every stop on the tour. Prayer changes hearts and can also change a nation!
People of all ages, including church groups and entire families, have come by the thousands to their state capitol for each prayer rally—more than 150,000 so far, with almost half the states still to go. When we started, temperatures were below zero in the wind and snow. We've had days so hot people fainted. And we've had people stand in the pouring rain for hours. But we prayed. We pray in repentance for the sins of the nation, the sins in our families and family heritage, and our own sins. And we pray for our country and its future.
After attending the rally in Sacramento, California, Matt wrote, "I am very fired up. I now have started praying daily for our nation and its leaders, and I'm getting involved in my community to help bring back the integrity this country was built on."
We heard from Joe, a man in his 40s who was at the rally in Atlanta, Georgia, back in February. "When Franklin led the prayers, I confessed sin and professed faith in Jesus Christ. I ended up holding hands with a pastor and his family standing near me while we prayed together. I've never voted. I want to vote. I'm now looking forward to November."
Although I don't endorse any political party or candidate, I urge people to get engaged in the nation's political process and to vote. A woman named Bernice wrote us six weeks after the tour made a stop in Denver, Colorado, saying, "The rally moved me. Sometimes it just takes that 'aha' moment to realize that we are all capable of doing something about the present state of affairs in this country. I have been praying more than ever before for the direction of our country, and I intend to support—in any way that I have the ability to do—the people I want to see in office as a way to provide a better future for me and future generations."
A new Christian named Colton, who took part in the rally in Lincoln, Nebraska, said, "If we all stand side by side and fight for God's truth, that could have even more impact than who gets to be president."
The upcoming elections do matter a great deal, of course. It is crucial that Christians, while praying for America, pray carefully about who to vote for at all levels of government—and then vote. But most important of all, it is time now for churches and believers across the land to take a bold stand for God's truth in a society that is rapidly turning its back on God.
Late in June the Decision America Tour stopped in Salem, Oregon, and Olympia, Washington. We held a prayer rally in Juneau, Alaska, on July 1.
Global Crusade Update
My son Will Graham recently returned from preaching the Gospel at a series of evangelistic rallies across Norway. He began in Tromsø, a city north of the Arctic Circle, and ended in Vennesla and Kristiansand on the nation's southern coast.
Will is scheduled to lead evangelistic Celebrations this month in Uganda and later in the year in Scotland. Robert Cunville, another BGEA associate evangelist, recently preached the Gospel at a three-day Crusade in Suryapet, India, and another in Erode, India. He is scheduled to lead three more BGEA Crusades in India this year.
Right after our 50-state Decision America Tour concludes, I will travel to Myanmar (formerly called Burma) for a Crusade in Yangon, that country's largest city.
Salvation is the result of God at work in hearts—pray for those who hear the Good News of Jesus Christ in each of these places.
Billy Graham Update
Many ask about my father. He is still in his own home and often eats meals at the kitchen table, as he has always done. Approaching age 98, he lives with limitations typical of old age—his eyesight is very poor, his hearing is not good, and he uses a wheelchair. Someone is with him in the house at all times.
One of the things he enjoys is sitting on the front porch and looking out over the mountains on days when the weather is good and he feels up to it. He watches news with the help of a large-screen TV. His ministry now is praying, and he looks forward to reports of what God is doing around the world. He always responds by saying "Praise the Lord" as he points upward.
Will you pray faithfully for our country? When you pray, do it with urgency—our nation is in trouble, and only God can rescue this country from its own folly. And will you continue praying for the Decision America Tour rallies in the 18 remaining capital cities?
After one recent rally, a young woman named Marie said, "America needs help, and so do I." In those seven words she captured the reason why we are doing this tour. Marie told us she made a decision for Christ, just as thousands of others have done since the tour began in January.
Going to 50 capitals this year along with our other evangelistic outreaches is a tremendous undertaking, and we are grateful for your partnership in bringing the life-changing Gospel to hearts that are open and ready to hear. We need your financial support and your prayers for the busy months ahead.
May God richly bless you,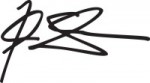 Franklin Graham
President
P.S. Later this month, when delegates from the Democrat and Republican parties gather at their national conventions, I will hold two live prayer events on Facebook. I hope you will join me if you can.