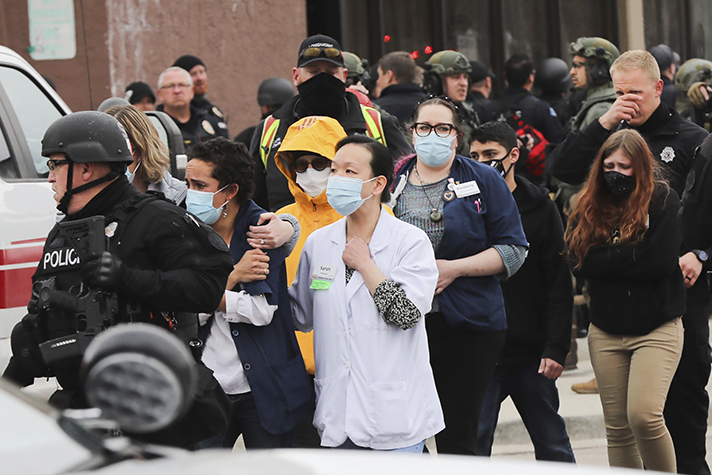 A 21-year-old suspect is in custody after a grocery store shooting left 10 dead in Boulder, Colorado, on Monday. The slain include police officer Eric Talley, a 51-year-old father of seven.
Franklin Graham expressed his sympathy for all the families affected and asked for prayer following the massacre.
The Billy Graham Rapid Response Team is assessing the situation and how chaplains may be able to help.
On Tuesday, people inside the store at the time of the shooting shared their shock and horror over what happened at King Soopers on a typical afternoon while grocery shopping.
Photos taken as the crime unfolded show shaken customers and employees leaving the store, hugging family and being covered with blankets by first responders—snowy mountains visible in the distance. Police, a SWAT team and other law enforcement surrounded the supermarket during a standoff with the armed suspect.
Victims span ages 20 to 65. A memorial has been set up outside the shopping center.
Please pray for all who witnessed this horrific crime, for families affected and first responders who are processing this tragedy.