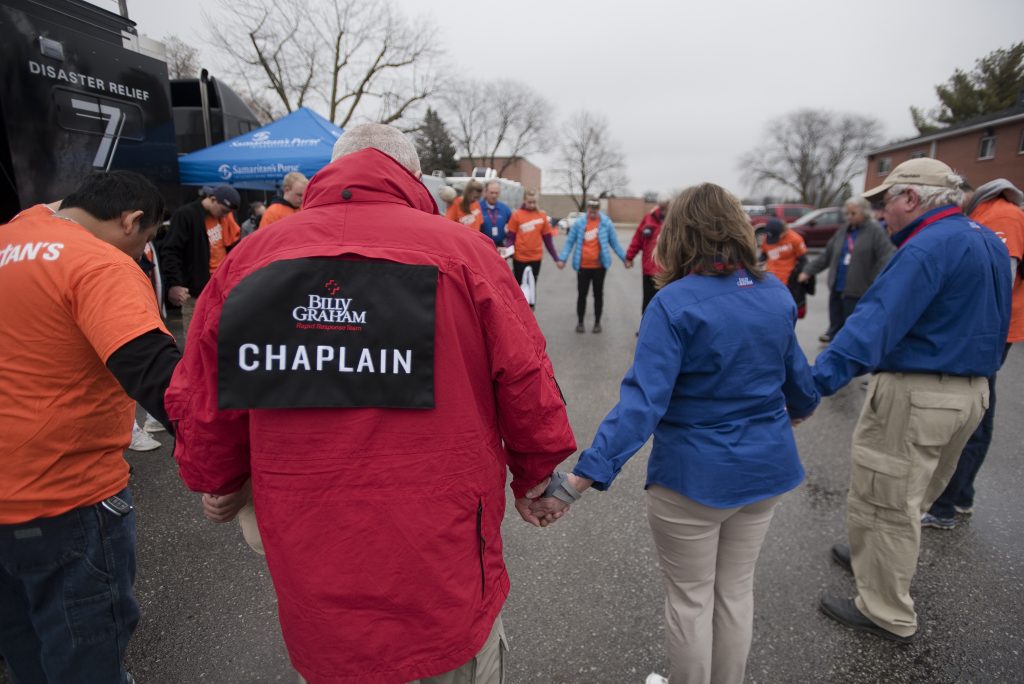 This week, the Billy Graham Rapid Response Team (RRT) and Samaritan's Purse North American Ministries (SP) are hosting the first Sharing Hope in Jesus' Name conference in Orlando, Florida. The training concludes Sunday.
As a joint disaster relief seminar sponsored by the two ministries led by Franklin Graham, various speakers will help those interested in disaster relief become trained to care for the hurting in a continually broken world.
"The conference is for anyone interested in becoming better equipped to provide emotional, spiritual or physical assistance to those in crisis at a local or national level," said International RRT Director Jack Munday.
Training opportunities will include Critical Incident Stress Management courses and a variety of breakout training sessions. Topics touch on how to start a crisis ministry in your church, Christian Life and Witness courses from the Billy Graham Evangelistic Association staff and hands-on skills training for disasters.
"Attendance at this conference is important because participants will learn how to be involved with both Samaritan's Purse disaster relief and the Billy Graham Rapid Response Team," Munday said. "This will allow them to be equipped to respond to both man-made and natural disasters."
Additionally, the RRT held a pre-conference Sharing Hope in Crisis (SHIC) seminar Thursday. This course taught people how to appropriately share the hope of Jesus Christ when a friend, neighbor or co-worker experiences intense grief or personal loss. The course is a requirement for all those who desire to become a Billy Graham chaplain.
"We know that in our churches and communities there's a large percent of individuals who need emotional, spiritual or physical assistance today," Munday said. "I believe it's time for the church to be the church—to serve those who are desperately in need of God's compassion and help in the midst of their life crisis."
Note: The Sharing Hope in Jesus' Name conference is in lieu of the June chaplain training conference at The Cove in Asheville, North Carolina.