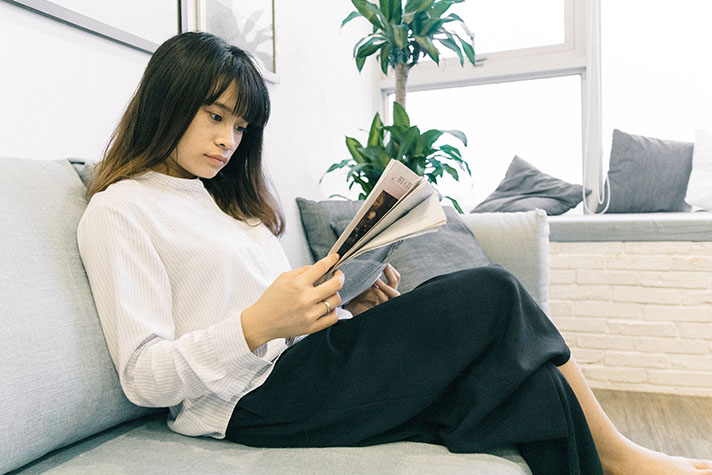 Finding God in the LA Times? It could happen.
This past Easter, the largest metropolitan daily newspaper in the country ran a classified ad with this message:
PEACEWITHGOD*****.NET**** **FINDHOPE** IN LIFE TODAY.
No one knows who placed the ad, but this isn't the first time the Billy Graham Evangelistic Association's (BGEA) frontline evangelistic website, PeaceWithGod.net, has shown up in unusual places. The website is part of BGEA's internet evangelism ministry, Search for Jesus. 
Since PeaceWithGod.net launched in 2011, more than 100 million people have visited the site, which explains the Gospel in four simple steps and gives people an opportunity to respond.
Online visitors can chat with trained volunteers—asking questions, telling their story and receiving prayer. There are also free discipleship courses.
>>How BGEA's internet evangelism ministry, Search for Jesus, began and how it's changed over a decade
Handbags and Movies
The website pops up in unexpected places like Holy Cow Couture, which offers one-of-a-kind Western handbags from its California store and online. Holy Cow Couture's website features a Peace With God link at the bottom of each page.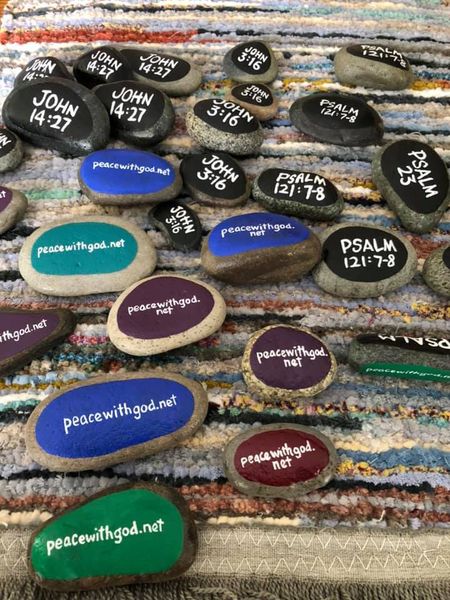 Earlier this year, faith and family friendly media streaming service Pure Flix steered readers to Christ in a blog. "Jesus Died For Us: 10 Powerful Bible Verses About Salvation" featured links to the Peace With God website.
One of their links read: "Looking for more about what it truly means that Jesus died for us? Here's how you can reset your life with Christ."
Inspirational Finds
On the Peace With God website, people can chat with a trained volunteer coach. Marilyn is one. When she and her friend hiked and rode bikes, they would see inspirational items other people left behind.
Inspired, her friend painted stones with a Scripture on one side and "PeaceWithGod.net" on the other. When they rode bikes again, they left these for others along the way.
>>Read how a seashell evangelist is sharing hope along the North Carolina shore.
International Exposure
In Bristol, England, Steve Marshall serves as an evangelist, counselor, author and innovator.
Visitors to his web page, "What If You Put Your Faith in Jesus?" can explore the Gospel through videos and resource links. Three prominent links point people to PeaceWithGod.net.
In Madrid, Spain, Pastor Adoniram Pires and his wife Marestella have ministered at their church—Iglesia Buen Pastor Tres Canto—for over 20 years.
Their church website includes a link to PazConDios.net, the Spanish version of Peace With God.
Since 2011, more than 18 million people have indicated that they made a decision for Christ through this ministry. How about you?