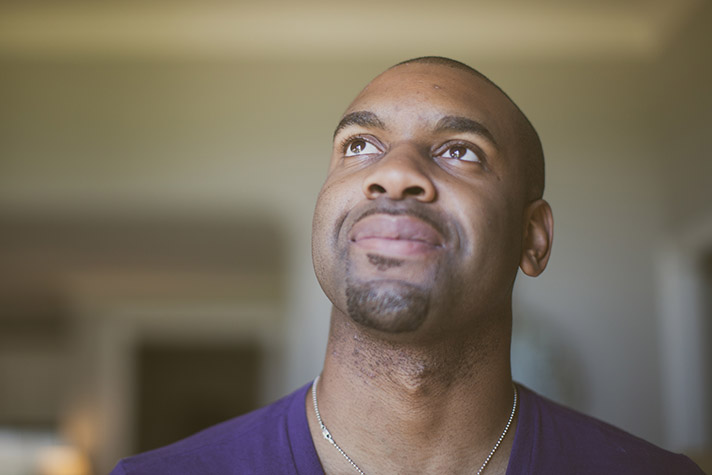 It's 2020 and a brand new decade.
As you ponder the next 10 years, consider your spiritual life. Do you ever think about God? Is He thinking about you?
The answer to the latter is a resounding "yes." The Bible says He longs to have a relationship with you. 1 John 3:1 states, "See what kind of love the Father has given to us, that we should be called children of God."
>> Watch this short video from Franklin Graham about finding purpose and direction in 2020.
But what does starting or renewing a relationship with God look like daily? While faith requires a commitment to pray and read God's Word, it's also important to build friendships and be encouraged by other Christians.
If you've never attended church or haven't gone in a while, today is a new day. Things may have changed since you left. In fact, today's churches can be quite unique.
In many congregations, the dress code is "come as you are." If you prefer more traditional Sunday wear, there are still formal churches. From one building to another, worship styles vary greatly—traditional, contemporary, blended, modern. There's also a bonus for coffee lovers, as many churches offer cups of java.
Most importantly, look for a Bible-based church.
>> Read what Billy Graham said about giving church another try.
Why Church?
While a belief in God is wonderful, a person needs community to grow and prosper in their faith. Jesus said in Hebrews 10:24, "Let us consider how to stir up one another to love and good works."
Do you love Jesus but not the church? According to Barna tracking data, 10 percent of people in America fall into this category. Of these, 61 percent are women, mostly between the ages of 33 and 70.
For younger millennials, about half believe in God with certainty, according to the Pew Research Center's Religious Landscape Study.
In 2015, Barna also found that millennials feel church is valuable for "getting outside the humdrum of their everyday lives to experience transcendence—in worship, in prayer, in teaching." Two-thirds of those polled said church is a place to find answers to live a meaningful life—and it is.
>> Here are 4 reasons we need church.
Plus, God's Holy Spirit is there! Jesus's disciple Matthew received this inspiration straight from God, writing, "For where two or three are gathered in my name, there am I among them."
How to "Go Back" to Church
Be intentional about visiting different churches. Also, establish a spiritual routine with someone; that way, you'll be held accountable and less likely to sleep in. Many churches offer services at various times and on different days.
If you were hurt or turned off by a church, remember—they're not all the same. People are imperfect and so are churches. God is Who matters.
If your only interaction in church is saying hello to the person beside you, know that there's so much more. You can get to know people on a personal level by attending a weekly or bi-weekly small group. Many times, you can find a group of people your age who share common interests.
Doing this can make going to church more personal, seeing familiar faces and people who genuinely care about you. As you visit and eventually find a church that feels like home, know that God will welcome you home with open arms.
Are you searching for peace and purpose? Find both here.