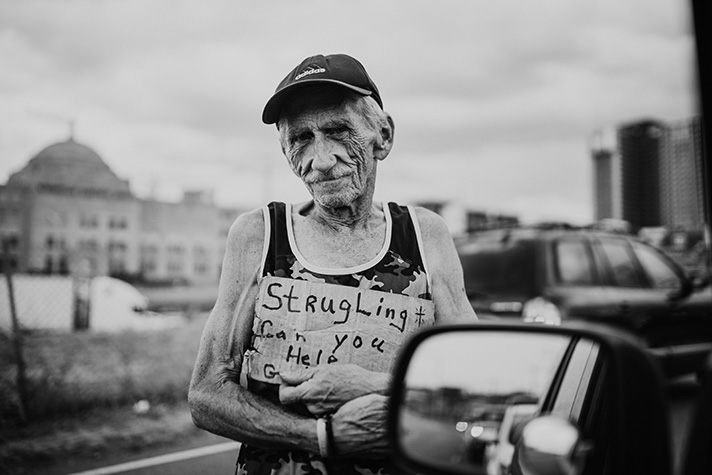 The sign catches your attention first.
"Homeless. Anything helps," scrawled on cardboard in thin black sharpie.
The face above the sign is expressionless. They are squinting in the sun, watching for someone to roll down a window in a simple gesture that shows they are seen.
It's 95 degrees outside. You're just thanking God for the A/C in your car. A series of unwanted questions pop into your head.
How did they get to a place where they have no money, no home? Do they actually need help? Isn't there anyone out there ministering to them? Would money or food even help when what they really need is the Gospel?
One Church's Solution
Lexington, Kentucky, like any city, has a population of homeless at street corners, parking lots and under bridges. And one local church, Broadway Baptist, found a way to take action.
During their Wednesday night program, a group of boys and girls from the church slipped juice boxes, crackers, folded garbage bags and BGEA's "Steps to Peace With God" booklets into large ziplock bags.
>> Get a pack of "Steps to Peace With God" booklets.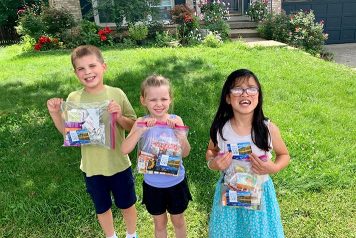 The next time they saw a homeless man or woman at a stoplight, they handed out the bag with a smile on their face.
Daniel Ausbun, head pastor at Broadway Baptist Church, described the initiative as a way to get the church's children involved in ministry from a young age. And how better than by ministering to those they consistently see holding cardboard signs?
"At all the major intersections, there is someone there. This is a safe way for the kids to see how to minister to people in a different way," said Sherry Lyons, children's director at Broadway Baptist Church.
A Two-Fold Mission
These bags aren't just ministering to homeless people's physical hunger for food or drink.
"It's meeting two needs. It's meeting physical needs. These folks need food. Second, it meets the spiritual need because there's a Gospel tract in every single one," Pastor Ausbun explained.
The "Steps to Peace With God" booklet takes readers through a simple four-step process illustrated by pictures, including a depiction of two mountains split by a large gully. One mountain represents mankind's sinful nature. The other mountain is God. The only thing that is sufficient to bridge the gap between those two is the cross of Jesus Christ.
That simplicity makes it understandable to everyone.
"It forces them to say, 'Where am I at? Which side of the mountain do I stand on? Have I accepted the cross?" Pastor Ausbun says.
He has used the booklet to lead many people to Christ—both in his role as a pastor and interacting with others outside of church. He hands out the booklet at street corners and in coffee shops, restaurants, and drive-throughs.
"We might never see—until we get to heaven—the fruit of that tract, but I think the important part is that we're out there doing that. We're out there sharing the Gospel."
Billy Graham once echoed this sentiment:
"The power to proclaim the greatest news in Heaven or on earth was not given to the angels. It was given to redeemed men. … Every Christian is to be a witness; every follower of Christ is to preach the Gospel."
Christians have a glorious message of hope and are called to share that message with the world. And the world includes the men and women standing at street corners.
While you might not convert them to Christianity, you can bring them a smile and love. You can plant a seed of the Gospel.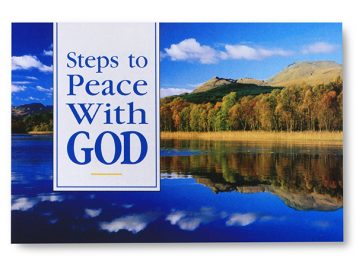 And maybe that means creating bags to hand out at stoplights, like the kids at Broadway Baptist Church.
As Pastor Ausbun put it, "Evangelism isn't just something we do at Tuesday nights at 7, it's every day.
"As we go through life, everybody we come across, we have the option to just speak Biblical truth and share God's truth in their life. Using the Gospel tract is a great way to do it."
Want to join Broadway Baptist in sharing the Gospel? Order a pack of "Steps to Peace With God" booklets now.
Wondering what peace with God even looks like? We can walk you through it.