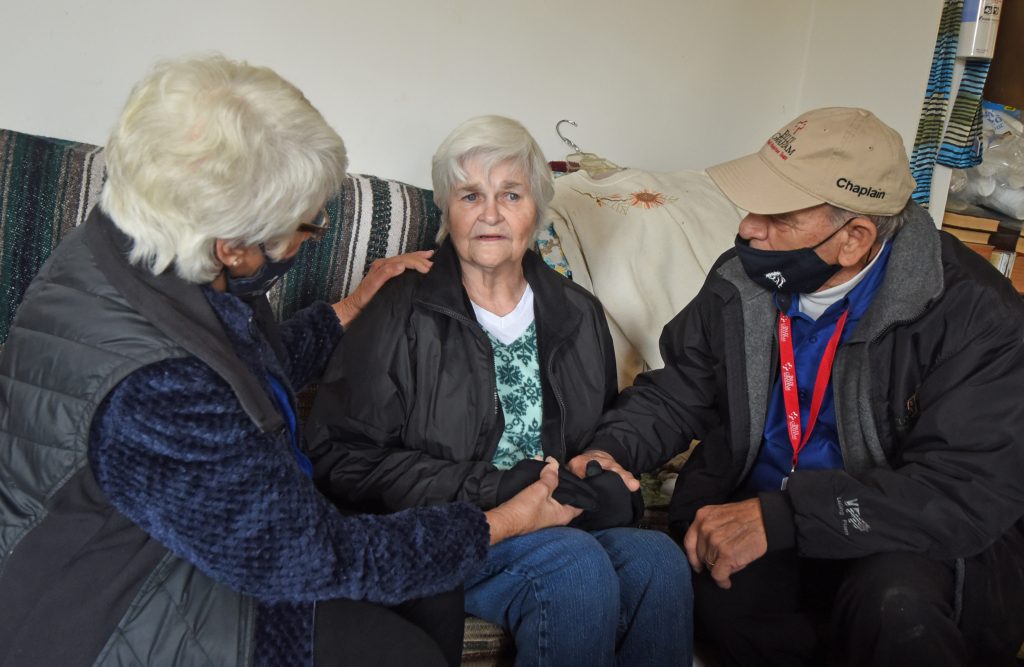 Over the last year, many have questioned their existence while facing isolation and the fear of COVID-19—but 76-year-old Elizabeth Berford is confident God still has a plan for her life.
Spared from last week's EF-3 tornado in Fultondale, Alabama, Berford sat in her heavily damaged home talking to the Billy Graham Rapid Response Team, which deploys crisis-trained chaplains to offer emotional and spiritual care after disasters.
>> See photos of the Billy Graham chaplains' ministry in Fultondale, Alabama.
Countless memories filled Berford's home of 51 years. She and her late husband raised their two sons there, and her oldest is still known for dropping in for supper every night.
But it was just her and God when the tornado hit overnight on January 25.
"O God, keep me safe. Please, keep me safe. I want to be around for my boys," she prayed on her bed the night of the storm.
Lovingly known as "Aunt B," the petite woman heard a roaring sound that seemed to be over almost as fast as it started.
"I said, 'O God, what's going on now?'" Berford recalled. Her home took a direct hit from the twister—causing water to pour into her hallway and bathroom. But her bedroom remained untouched.
"A lot of these people's houses are a lot worse than mine," Berford said of the aftermath. "It just upsets me so bad. Because I know everybody's lost everything." More than 400 homes were damaged or destroyed in her tight-knit community, and a 14-year-old boy from her neighborhood was killed after his home collapsed.
"I know I'll get through it, but it's still hard," Berford admitted. "You know, I've got wonderful people like y'all and that's a blessing in itself."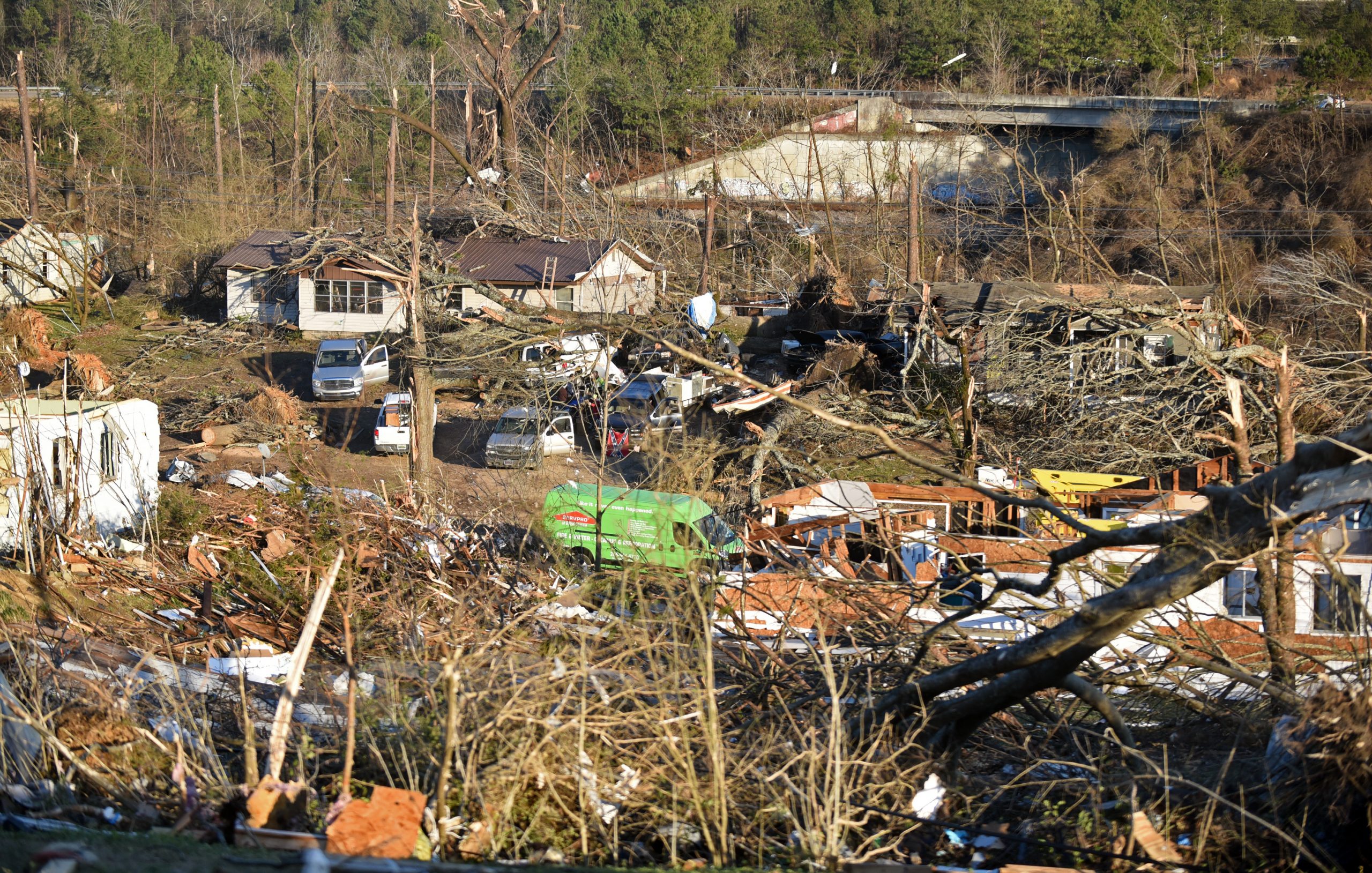 During the chaplains' visit on Friday, Samaritan's Purse volunteers milled about Berford's house, starting the long cleanup process. Berford said she hopes to "try to see if I can get it fixed back like I had it."
>> Not sure about your purpose on earth? Read this answer from the writings of Billy Graham.
For her, the house has both good and bad memories. Eight years ago, she was grieving her sister's death when her husband unexpectedly passed away at home.
"God left me here for a reason," said Berford, who's spent her life walking alongside others battling addiction. "I just thank God every day for what my blessings are. I praise Him all the time."
A true testament of faith, she continued, "Honey, God can do amazing things. If everybody would just go ahead and believe in Him, He can get you through anything. He's got me through these last years, and I don't know how I'd got through it. To me, that's a blessing.
"I just got to keep my faith in God that everything's going to work out like it's s'posed to."
Do you know where you'll spend eternity? Take comfort in Christ today.