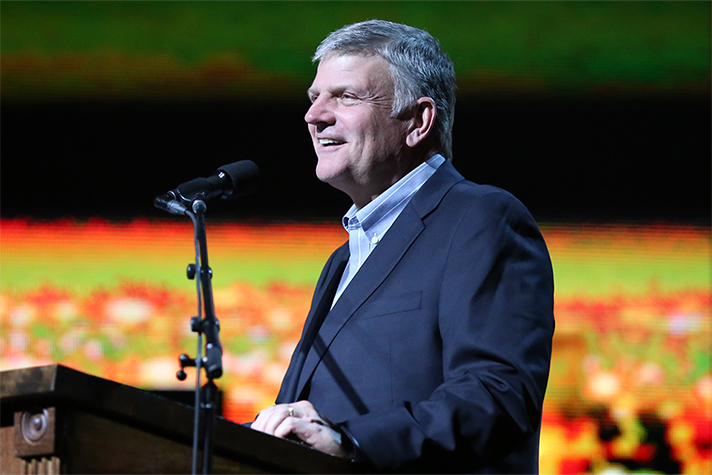 A young man who stood in front of the stage at Saturday's Greater El Paso Festival of Hope at the University of Texas at El Paso's Glory Field returned Sunday for more. Again he sat near the stage, this time at UTEP's Don Haskins Center.
But this time, he came forward at the end to ask Christ into his life.
"You can leave this arena with a new life," Franklin Graham told the crowd moments earlier.
More than 900 people decided to start that new life with Christ during the two-day Festival, which drew more than 16,000 people to the UTEP campus.
But this event more than doubled in attendance when factoring in the online audience. The Festival was shown live online, reaching more than 17,000 people from more than 180 countries, with nearly 500 indicated decisions for Christ.
Outside the Don Haskins Center Sunday, a breeze blew over the dry El Paso desert. Inside the arena, many people's hearts were ripe for harvest, ready to invite a living, breathing God into their lives.
By evening, the place was packed. El Paso-based Mariachi Isai, along with the Joshua Chavez Band, and guitarists Dennis Agajanian and the Gutierrez brothers, brought the bilingual audience to furious applause.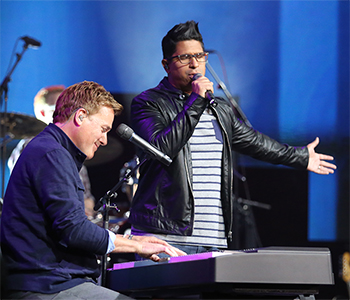 Popular Latin Christian artist Daniel Calveti took the stage not only to sing but to encourage the audience. He cited Deuteronomy 32:10 about God caring for His people in the desert.
"Whoever was in the desert, come to God," he said in Spanish. "Restoration is for you tonight."
Calveti was right—restoration was for many, and hundreds were about to find hope in Christ.
As Franklin Graham took the stage, he thanked local churches for praying and helping organize the Festival, the university staff for accommodating the event and the tech crews for setting up two venues in two days. Then he addressed the crowd: No matter what brought you there, he said, "God loves you. God. Loves. You."
Graham preached a heartfelt message Sunday on the soul:
"For what profit is it to a man if he gains the whole world, and loses his own soul?"
(Matthew 16:26)
"What's your most valuable possession?" he asked. Whatever it is, he added, "your soul is worth more."
Franklin Graham was candid about sin putting a barrier between us and God, but said whatever people might be facing, God will forgive them.
"Jesus Christ opened a way for you and me—sinners—to come into the presence of God," he said.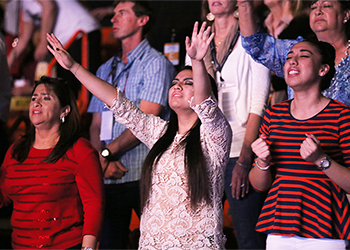 Scores of orange arena seats that were filled a moment earlier were suddenly empty as people came forward. The floor was so full that some people spilled into the stands to talk to a counselor.
Consuelo York counseled a young pregnant woman and her husband. The couple had recently started going to church but decided only Sunday to put their trust in Christ.
"I'm a midwife, so I was really excited to see that she's pregnant," York said. "They were so sweet. They seemed very interested and very sincere."
York, a North Carolina native who's served as a missionary in El Paso since 1997, has been praying for God to use her despite some health concerns. With a big smile Sunday, she said He made a way.
Nearby, a young girl gave her counselor a high five after sharing her decision to follow Christ. Across the auditorium, 17-year-old Porter Stubbs counseled a 10-year-old boy who came forward with his older brother. Stubbs met the boy's mother in the stands to get contact information.
"I told him if he needed to talk to me or call me, go for it," he said.
Grammy Award winner Michael W. Smith ended the night with old and new songs that praised God and celebrated the new brothers and sisters in Christ.
Many counselors agreed that this is only the beginning of a revival in El Paso.