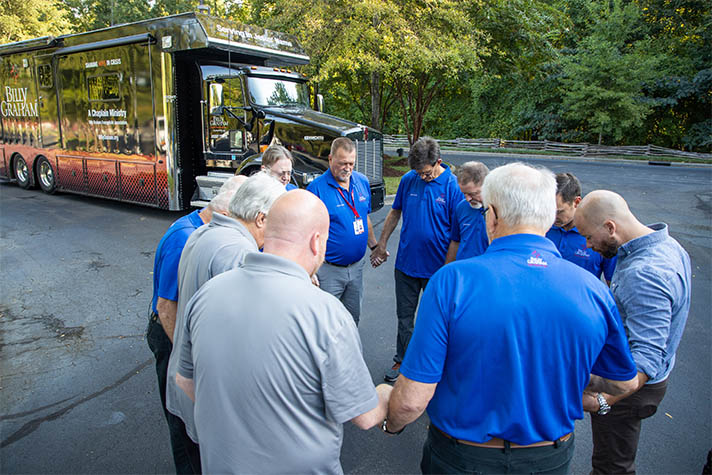 Update: On September 9, Billy Graham chaplains additionally deployed to Ocracoke Island, North Carolina, after assessing the area's major flood and wind damage. 
While Hurricane Dorian continues to pummel the East Coast, the Billy Graham Rapid Response Team (RRT) has deployed once again due to the monstrous storm.
Crisis-trained chaplains are ministering in the coastal towns of New Bern, Wilmington and Horry County in the Carolinas to distressed residents, including some who were possibly rescued from high floodwaters. On Wednesday, other RRT chaplains made their way to the Bahamas to be with those hit by the deadly Category 5 storm, which weakened before hitting the East Coast.
Although Dorian narrowly spared much of Florida, it slowly made its way to the Carolinas and caused significant tree damage, heavy flooding and spawned multiple tornadoes. The hurricane made landfall at Cape Hatteras on North Carolina's Outer Banks as a Category 1 storm Friday morning.
>> Give now to help support the chaplains ministry to those affected by Hurricane Dorian.
"Our mission is to come alongside those people who are suffering, [whose] lives have been turned upside down, and to share God's hope with them," RRT's International Director Jack Munday said. "Wherever we go we have first what we call a 'ministry of presence.' We make ourselves available to the individuals who have suffered. Many of them just want to tell their story.
"We help to facilitate assistance for them as well, [like] food, clothing and cleaning supplies. We've even helped people relocate loved ones that are missing. Our ministry is really [to share] God's love, heart and compassion."
Going alongside Samaritan's Purse, the chaplains are responding in several of the Carolina towns they deployed to last year after Hurricane Florence.
>> See photos of Hurricane Dorian's devastation from the Bahamas to the Carolinas. 
Bruce Button was one of those chaplains who shared the hope of Christ in New Bern, North Carolina, after Florence caused massive flooding in the area. On Friday, he stood under a crisp blue sky among 10 chaplains in front of the Billy Graham Library in Charlotte, North Carolina, before heading east to Wilmington, North Carolina.
"I don't think we'll see the scope [of devastation] we have before, but individually, people are hurting," Button said. "I've learned to be sensitive to what God's doing—because He's doing something in every situation.
"You just have to see where God is and then join Him," he added as he circled up to pray with the chaplains deploying to the Carolina coast.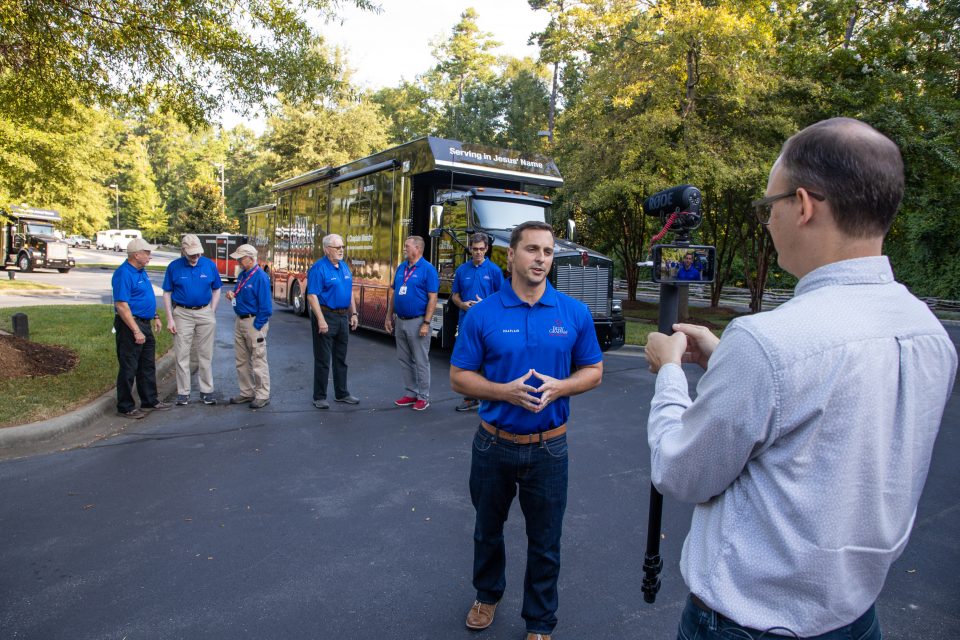 Interested in becoming a chaplain? Learn more.