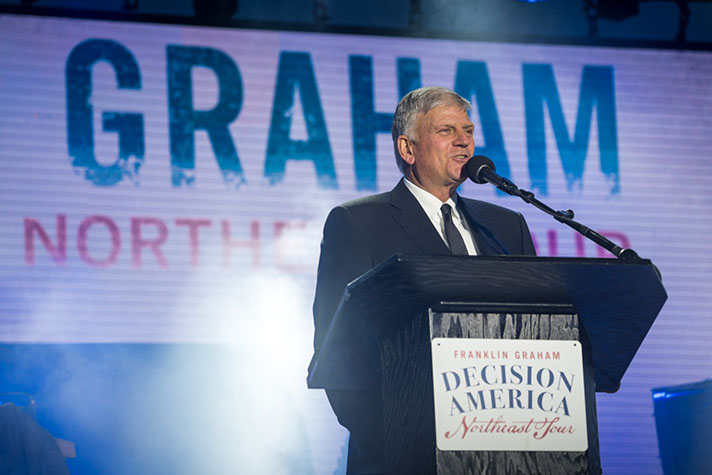 "I am the light of the world. Whoever follows me will not walk in darkness, but will have the light of life." —John 8:12
Crashing waves constantly slam the rocky shore of Portland, Maine, while six lighthouses stand unmoved by the relentless tide. Serving as guiding lights in the dead of night, they've stood firm for more than a century, saving countless ships from imminent danger.
On Sunday evening, Franklin Graham shared about a different kind of light in the midst of an area that's known for being spiritually dark—Portland is considered the least Christian city in the United States, according to a recent Barna study.
"God sent His Son, Jesus Christ, on a rescue mission to you here tonight," Franklin said at the Cumberland County Fairgrounds during the first stop of the seven-state Decision America Northeast Tour.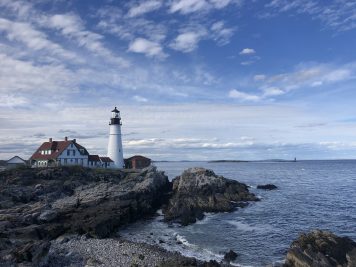 A crowd of 4,300 sat in chairs and on blankets across the grassy lawn, many hoping the tour would spark revival across a region that's developed a reputation for rejecting Christian values.
"You see churches all over New England—little white churches dotted everywhere—but three out of every four sometimes are empty … or hardly anything left there," said 24-year-old Ryan Ford, who handed out Decision America cards at a waterfront park to invite people to the event.
"[Locals] are taught their non-belief religiously like we're taught our faith religiously," Ford explained. "It's pushed on them, so they believe it dogmatically, or they're just comfortable and they don't really care."
"I would really love to see the state culture turned around in a sense, turned back towards Christ."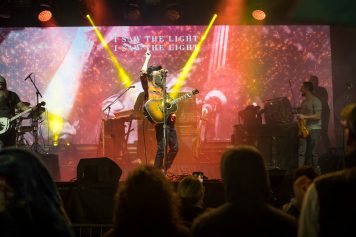 Sue Legere is almost 50 years older than Ford but feels the same way.
"We live in a hard time right now," she shared a few minutes before the tour began. "The world is in a sad situation. The only hope is Jesus Christ."
Still, Legere recognizes Christians don't always do their part in spreading the light of Christ to those lost in the raging seas of life.
"We stay in our comfortable little churches and don't share the Gospel as we should," she said, expressing her admiration for Billy Graham's life. She came to his Crusade in Portland 37 years ago.
With a Decision America t-shirt serving as a make-shift blanket as temperatures dropped into the low 50s, she explained that Maine's motto is "The way life should be," but people are still looking for something more.
Something more than picturesque lakes, lobster tails and the laid-back lifestyle Maine has to offer.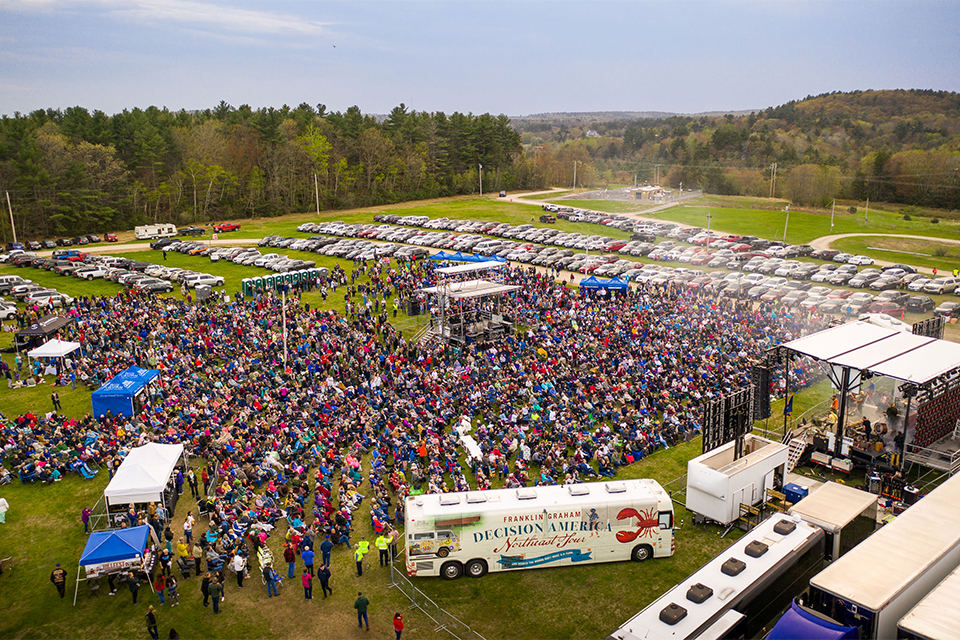 Farther back in the crowd, 20-year-old Nikole Williams had recently discovered something more—the joy of salvation—after facing what she called "a midlife crisis" in her teenage years.
Williams accepted Christ a few months ago. She calls herself a "baby Christian" who's learning as much as she can about the Bible. She and her friend Ethan Murr, who's 22, both stood up when Franklin invited people to publicly express their faith.
"I'm just boasting that the Lord had mercy on me and saved me," Williams said.
>> See photos from the Portland, Maine, tour stop.
Speaking from Luke 17, Franklin preached about the consequences of sin and the grace of God.
"There's pleasure in sin for a short time," Franklin said. "Many of you … are going in the wrong direction. When you come to Christ, don't look back at your old life."
When dozens of men, women and children stood up at Franklin's invitation, it appeared as though many people in Portland were ready for a fresh start in Christ.
As night fell, the lighthouses dotting the coast began to brighten the dark, cloudy sky. And the light of Christ lit up the hearts of those who chose to invite Him in.
"[There's] A lot of darkness out there," Legere said. "If we can shed some light, that's a wonderful thing. I pray God would empower me to do more than I'm comfortable doing. Keep Maine in your prayers."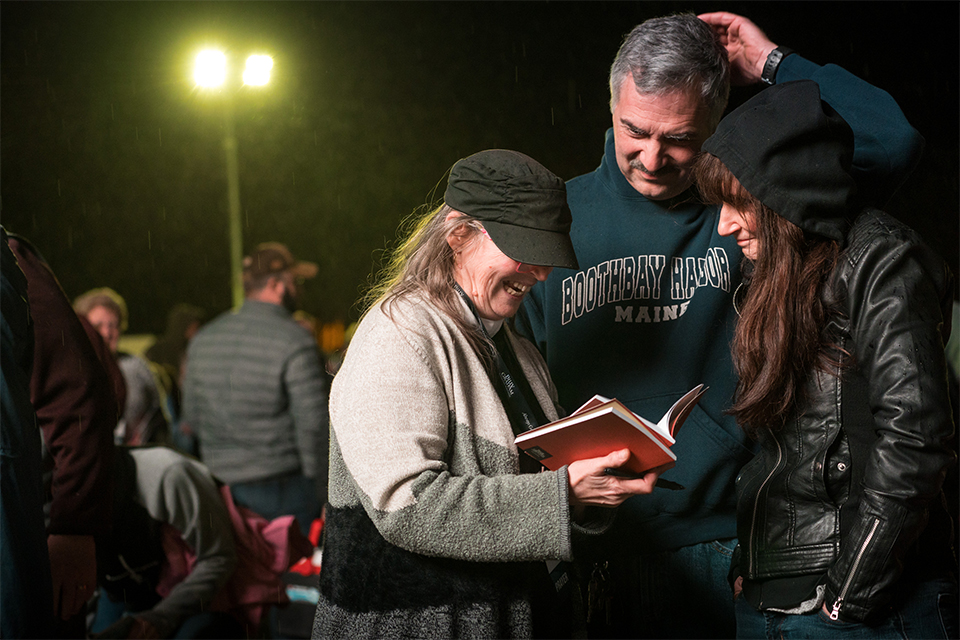 Interested in beginning a relationship with God? Start today.
Want to learn more about the Decision America Northeast Tour? See the full schedule.